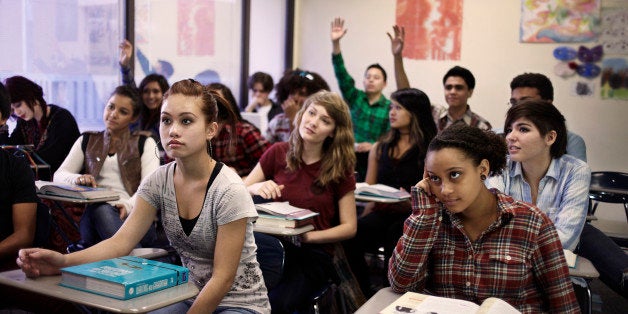 California college students are demanding schools teach prospective students about sexual consent long before they arrive on campus to help prevent college rape.
Student activists from San Diego State University and from the University of California's Berkeley and Santa Barbara campuses listed three demands to "Take Back The Campus" on Dec. 9. One pertains to prospective students:
"We recommend consent education in K­12. College is too late for people to learn about bodily autonomy and respect."
California is the only state with a "yes means yes" law for colleges, requiring partners to affirmatively agree to sex. The law has been controversial, showing that consent can be a tricky subject.
Students "get to universities and we expect them to behave like they're supposed to without any prior understanding of what consent looks like," Meghan Warner, director of the Associated Students of the University of California Sexual Assault Commission and a UC Berkeley student who endorsed the demands, told The Huffington Post.
"Consent is not just for intercourse. It's for all aspects of our lives, and people aren't understanding or being taught that," Warner said. Consent education also covers verbal harassment, healthy relationships -- romantic or otherwise -- and being aware of people's space.
"Concerned parents might think we're talking about consent in purely sexual context, when really we're talking on a day-to-day basis," Alejandra Melgoza, a Take Back the Night coordinator at UC Santa Barbara, told HuffPost. A major aspect of consent education is as simple as "keep your hands to yourself," she said.
"We have to start from very simple things, and that's how we get to big things," Melgoza said. For example, Melgoza said, traumatic memories of child abuse may be triggered by an unsolicited hug, so students could be taught to greet others appropriately and "acknowledge people's space."
Activists at San Diego State began composing the demands following a Take Back The Night march on campus, where counter-demonstrators waved sex toys, threw eggs and shouted obscenities at marchers. The activists called for the resignation of their student body president, who belongs to a fraternity accused of taunting marchers. Another fraternity was removed from campus following the march.
The activists contend that K-12 consent education would have benefits beyond colleges. "It's better to focus on everybody, not just the few who attend universities," Warner said.
Andra Tharp, a violence prevention health scientist at the Centers for Disease Control and Prevention, told HuffPost that it's important to teach teenagers about consent because they're at "a critical developmental window when we can instill these skills about healthy relationships." Tharp leads an initiative called Dating Matters, which engages youth, peers, educators and the community to prevent dating violence among middle school and high school students.
Sexual violence "can start as soon as dating begins," Tharp said. She pointed to a CDC report that shows 42.2 percent of female rape victims were attacked before age 18.
Tharp acknowledged that some schools and parents are uncomfortable with teaching younger students about sex and healthy relationships. She said these programs "don't encourage youth to date, but they give youth the skills to be healthy and safe in relationships when and if they do begin relationships."
Phyllida Burlingame, reproductive justice project director at the American Civil Liberties Union of Northern California, told HuffPost that "sex education in California schools has a focus on healthy relationships and building communication and decision-making skills. This will help young people at whatever age they become sexually active."
Still, student activists said they believe more should be done to address consent in schools.
"Sex ed in California -- and everywhere else -- is really bad," Warner said. "If we can't even get basic, accurate sex ed in schools, I'm assuming getting consent education won't be easy. But that doesn't mean we're not going to fight for it."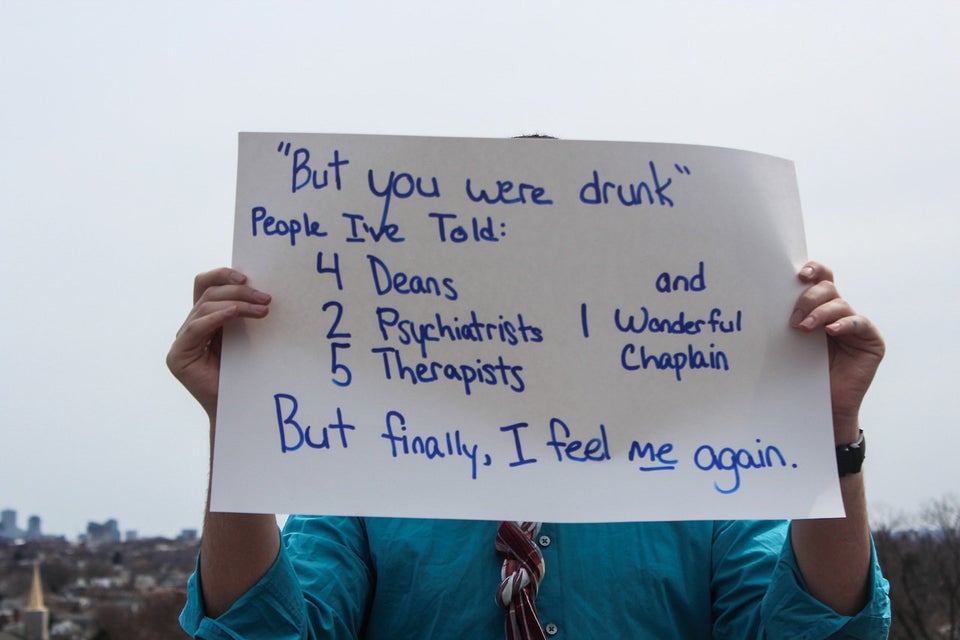 Surviving In Numbers: Stories Of Sexual Assault Survivors
Popular in the Community