Nearly a year after a police K9 attacked a toddler in her father's car during a case of mistaken identity, video has emerged capturing the horrific scene.
It begins with officers questioning, then clearing a shoplifting suspect in a Henderson, Nev., parking lot. The video quickly spirals into the Belgian Malinois biting a 17-month-old child's arm, the Las Vegas Review-Journal reports with the video's release this week.
"There's an infant in that car! There's an infant in that car!" an officer yells as several others scramble to rein in the dog during the Jan. 30 incident.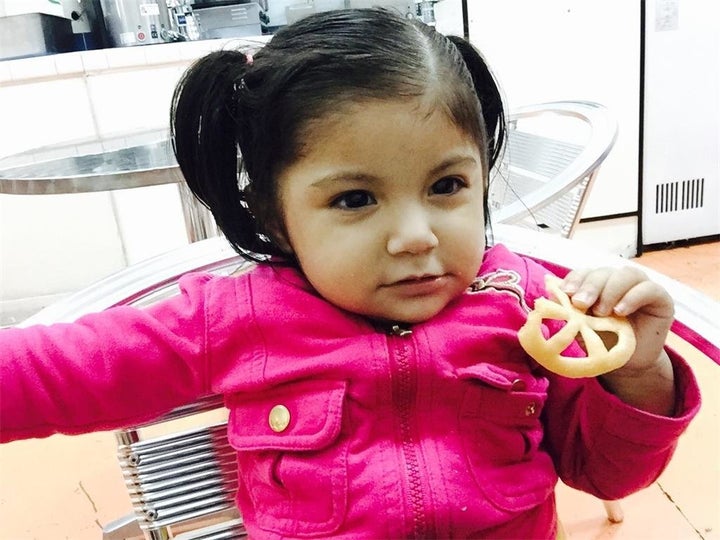 The child's father, Arturo Arenas-Alvarez, was standing nearby after exiting his red SUV with his hands in the air. His daughter's piercing cries could be heard from inside.
Shortly before the dog's release, the child's father had been heard trying to tell the officers about his little girl, but he was speaking in broken English, possibly adding to the confusion.
"My baby," he says. "I've got my baby."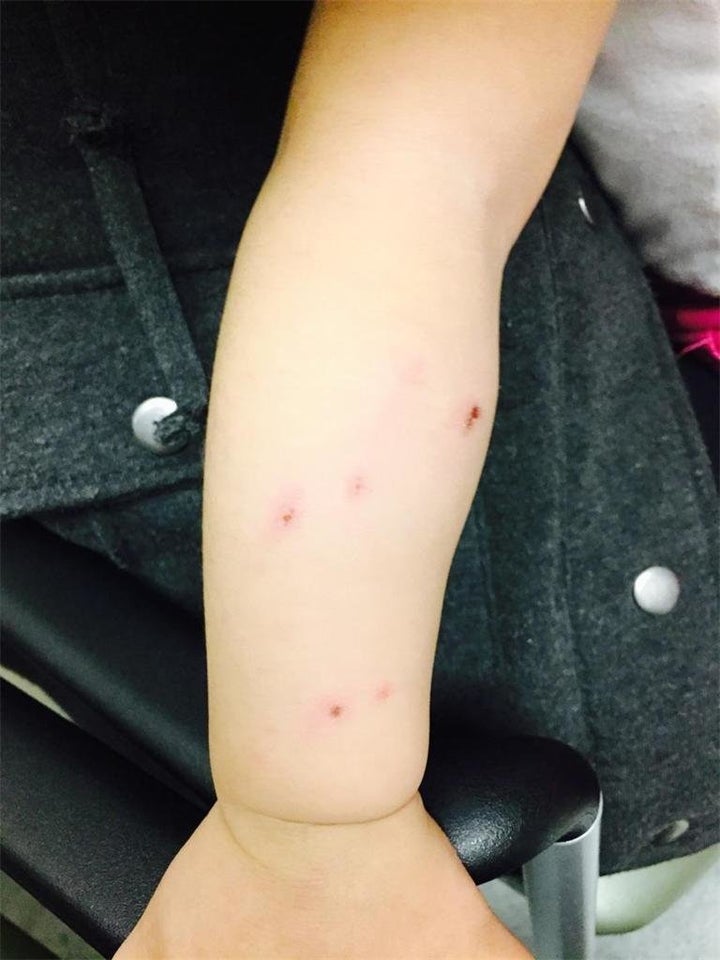 According to the Review-Journal, the officer who released the dog suspected that someone else might've been inside Arenas-Alvarez's vehicle. They called out: "Anybody inside that car, stand up now ... sending a police dog in."
Little Ayleen didn't answer, and her father didn't appear to understand the cop's warning.
As the child screams, an officer is heard requesting permission for the dad to tend to his little girl. She suffered nine punctures or abrasions to her right arm.
"Obviously he's not connected to this. Is it OK if he came up?" the cop asks.
In the end, the city reportedly paid the family $13,000 to settle a legal claim. 
In a statement, Henderson Police Chief Patrick Moers chalked up the incident to failure on his officers' part.
"The dog may have been used too quickly and there could have been additional communication among officers prior use," he said.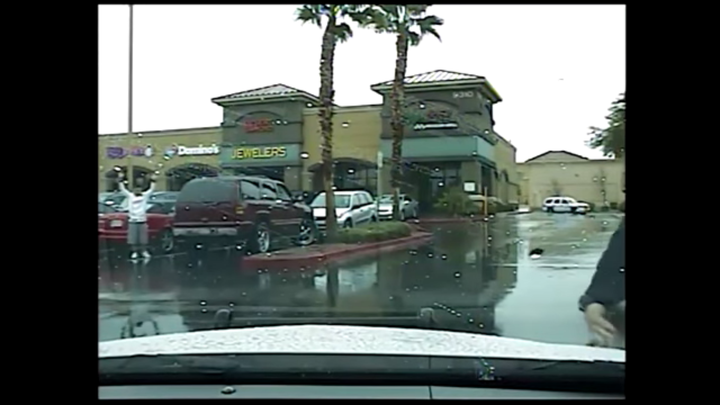 Though Ayleen's injuries may have healed, her father says she is still traumatized. "My daughter wakes up many times in the middle of the night scared. She occasionally wakes up crying," he told KSNV.
In August, the K9 officer responsible for the incident, identified by local media as Sgt. James Mitchell, voluntarily switched from the K9 unit to patrol. The dog has since been assigned to another officer.
PHOTO GALLERY
Dog Epically Ruins This Couple's Engagement Photos
REAL LIFE. REAL NEWS. REAL VOICES.
Help us tell more of the stories that matter from voices that too often remain unheard.