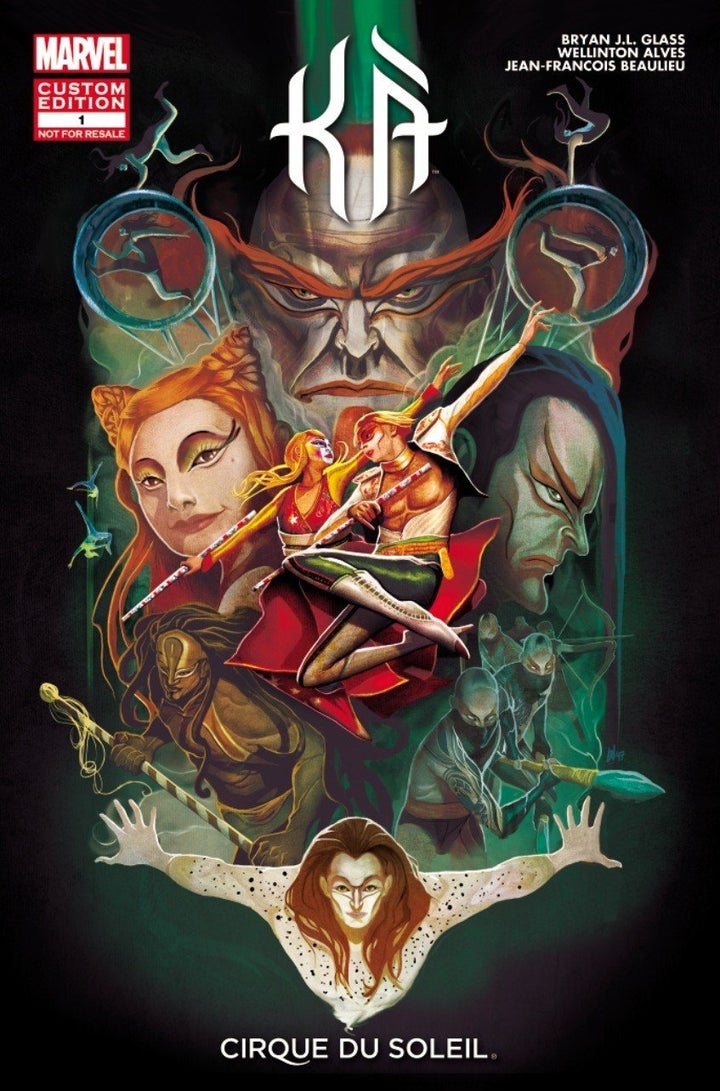 It's a good day to be a Marvel and/or Cirque du Soleil fan: The famed comic book house is debuting an all-new series based on the circus' widely lauded show, KÀ. Take a first look at the comic (available exclusively on HuffPost Entertainment) in the gallery below this article.
The "stage to page" adaptation has been in the works since February, when Marvel approached Cirque about bringing their production to the comic book format. But why attempt the book in the first place? "Now Cirque and Marvel fans alike can experience this epic show as an exclusive, one-of-a-kind comic book," explained Marvel Comics editor William Rosemann.
"KÀ takes you on a coming-of-age journey filled with mystery, humor, romance and the trademark jaw dropping moments that Cirque is known the world over for," Rosemann continued. "And when you think about it, doesn't that also describe everything that Marvel creates?"
KÀ was written by Bryan J.L. Glass and illustrated by artist Wellinton Alves, colorist Jean-Francois Beaulieu and cover artist Michael Del Mundo.
Marvel's youngest fans are now likely to have been recruited at the box office, as films like "The Avengers" inspire many children to dress up as Captain America, Iron Man or Black Widow. Would the two parties ever join for a Cirque-inspired film? Marie-Helene Gagnon, KÀ's Artistic Director told HuffPost to never say never: "There has been a lot of filming done at KÀ because of its spectacular stage structure. A Marvel-Cirque film? That sounds like great fun."
KÀ #1 will be available for purchase at Comic-Con International in San Diego, which takes place from July 12-15.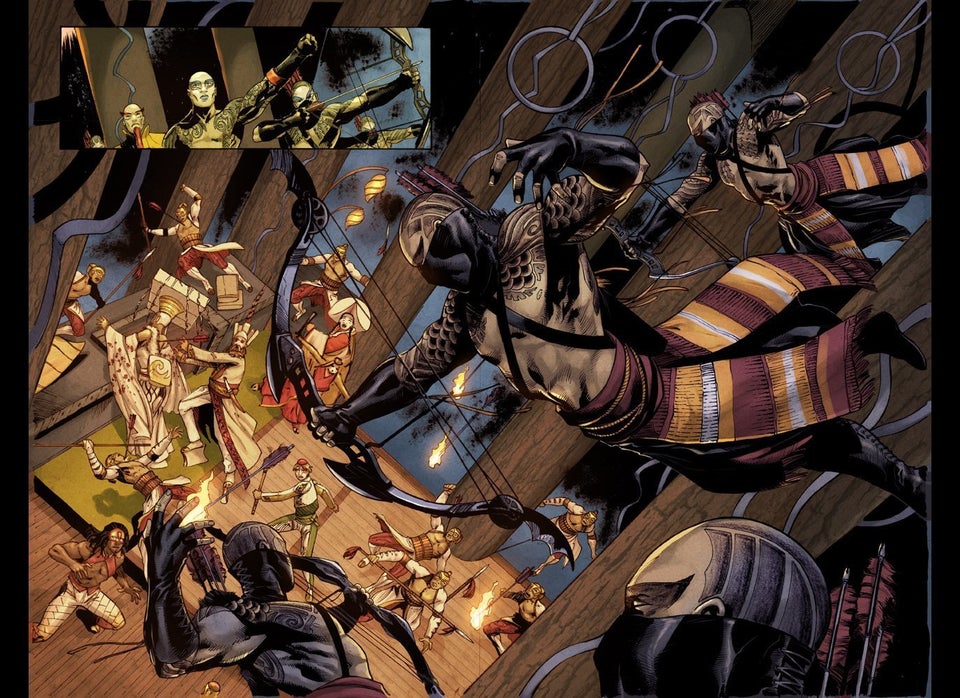 Marvel & Cirque du Soleil Present: Ka
Popular in the Community