Comic books helped Krystal Kara learn that anybody can be a hero—including herself. As she examined the messages implicit in the pages of comic books, Krystal's love of superheroes grew. After moving to Chicago for school, Krystal decided she wanted to create spaces for social justice discussions through comic narratives. So, she launched a project called Be Super that uses comic book characters and sci-fi as educational tools for understanding social justice issues.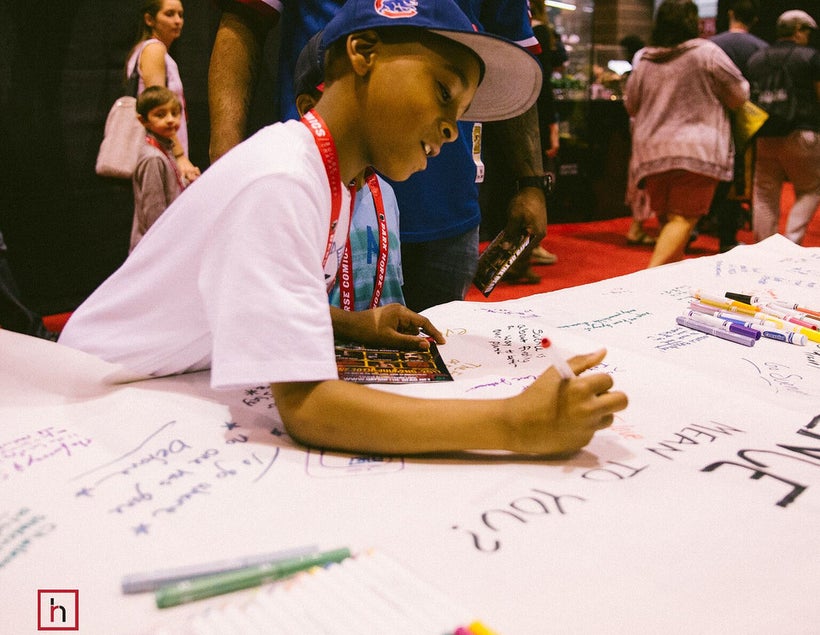 Be Super is one of the projects funded through our Youth Leadership Hub. At the beginning of 2017, we recruited some of our grantees to become Youth Leadership Hub fellows.The fellows found change-makers working with youth in their local communities, nominated these everyday heroes for $1000 grants and built relationships with them for even more power.
Today we honor eight of the super projects funded with the help of our fellows this year. BAM!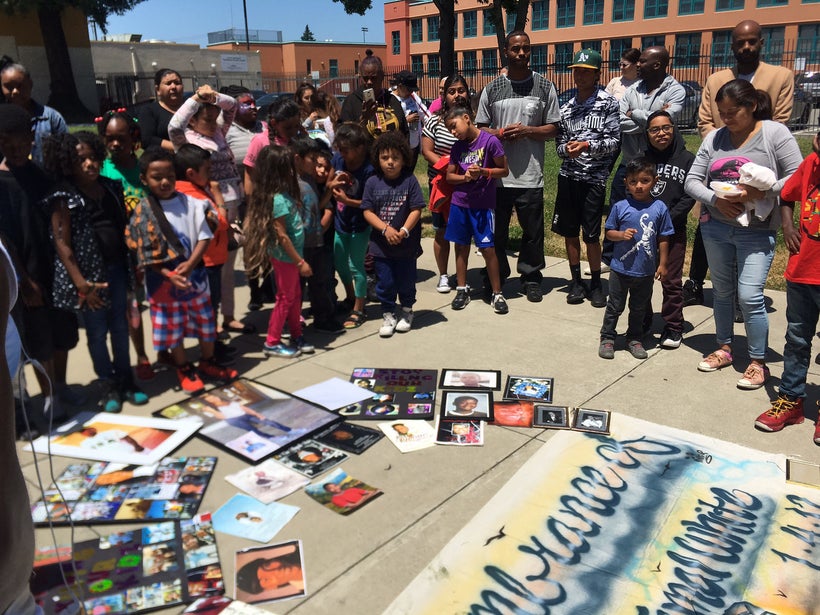 The Take Back Our Streets (TBOS) Coalition and Campaign is a collaborative and citywide effort in Oakland, California implementing direct street actions, education, training and healing to help solve community problems from within. They host workshops focused on community policing and community relationships with local police and hold meetings for community-led action groups on public safety, inter-communal and state sanctioned violence.
Doretta Tootle empowers girls to dream big. Her program The Diva Project in Denver, Colorado encourages girls to be change-makers in their own lives as well as in their schools and communities. Their six week curriculum equips girls ages 10 to 18 with health education, emotional support, academic tutoring, conflict resolution and leadership skills.
NegusWorld Wide Party 2017 is an initiative in partnership with the Wild Child Village conscious community ("WCV") in the Ecuadorian forest to host a two week cross-cultural exchange for 8 black students from Oakland and Paris.​ ​The​ ​collaborative,​ ​hands-on​ ​experience​ ​with​ ​nature will encourage​ ​the students ​to​ ​create​ ​connections​ ​with​ ​cultures​ ​outside​ ​of​ ​their​ ​communities.
After art teachers Elizabeth Rodriguez and Veronica Rendon-Majmudar realized the need to build more collaboration and communication among students at their Texas middle school, they decided to begin a project to help students understand each other. 300 students will work together create beautiful and inspiring artwork to be displayed on "Community Peace Poles," which will be positioned right outside of the school so the entire community can see them.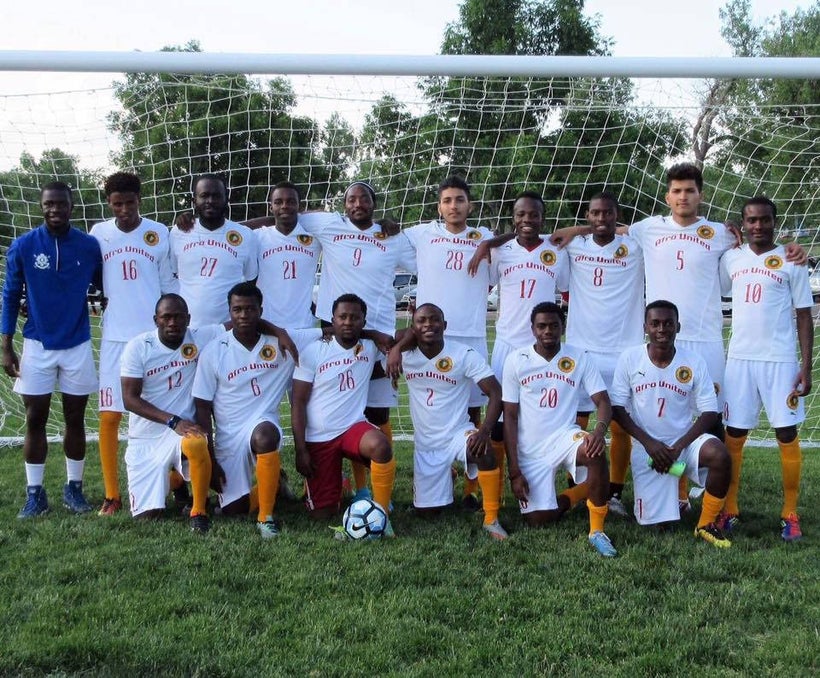 Afro United U23 Football Club empowers African youth in the state of Colorado through soccer. The club is made up of players between the ages of 16 and 23 who are considered "at risk" due to low-income or immigrant status.
Young Black & Everywhere is an online platform Anastasia Walton started in Oakland, California to bring attention to the thoughts, feelings, solutions and peer support of black youth around the globe. Using blog and vlog, Young Black & Everywhere tackles the issue of "being the only one in the room," or "being the black voice in a crowd."
Shauna Perry is an art therapist who helps youth in Colorado share their stories through art, which she sees as a universal medium for youth to express their thoughts and emotions despite cultural differences or language barriers. Shauna and the children in her Montessori Del Mundo after school art club will use the grant to work together on a mural that will become a meaningful and lasting contribution to their school.
REAL LIFE. REAL NEWS. REAL VOICES.
Help us tell more of the stories that matter from voices that too often remain unheard.
This post was published on the now-closed HuffPost Contributor platform. Contributors control their own work and posted freely to our site. If you need to flag this entry as abusive,
send us an email
.