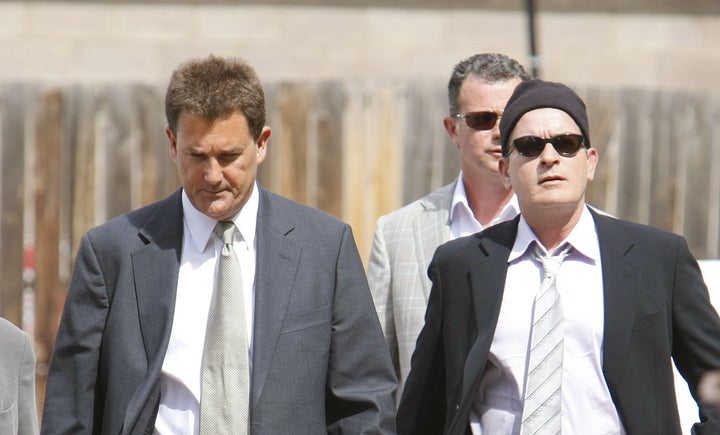 Kacey Jordan, the porn star whom Charlie Sheen paid $30,000 to party with him one night last month, had an abortion last week--and she thinks she may have become pregnant during that wild night with Charlie.
"I think it might have been too soon to be Charlie's baby, but you never know. I get pregnant very easily," Kacey, who has had three previous abortions, told Radaronline.com.
Kacey said that when she and Charlie had sex during a 36-hour cocaine binge that landed him in the hospital, they tried using a condom but she "kept having to put it on again." She also talked about how impressed she was at Charlie's ability to finish under the influence of alcohol and drugs - when she arrived his eyes were already half-shut from drinking.
"The drugs didn't even come until the following morning, and then we had sex after he had the drugs," she said. "I was really proud of him, I couldn't believe he could do it."
Charlie completed a brief rehab stint at home and says he is sober now, but he wants to get back to work on 'Two and a Half Men' soon because, he said, "I unravel pretty quickly."
Popular in the Community