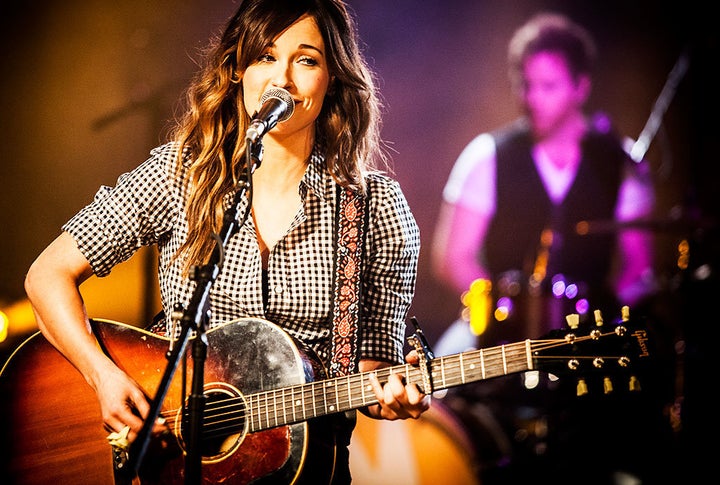 Kacey Musgraves has been one of country music's most outspoken LGBTQ-friendly voices since 2013, when the singer released "Follow Your Arrow," a song that urged listeners to "make lots of noise, kiss lots of boys, or kiss lots of girls, if that's what you're into."
Since then, she's played Pride festivals and charity events for LGBTQ organizations. In 2015, Musgraves held a record release party alongside drag queens at a popular Nashville gay club. And last year, she penned a "love letter" to the LGBTQ community to mark the start of Pride Month, in which she described her own evolution on the issue of equality.
But now, five years after releasing the song that became a "queer country anthem," Musgraves is ready for someone else to assume her mantle: namely, an artist who, unlike her, is gay.
"I keep dreaming of the day when we have a gay country music icon, that is loud and proud and really, like, a hero for country music fans, especially in these small towns where [LGBTQ people] are terrified of being themselves and feel like they have to hide," Musgraves, 29, told HuffPost in a recent interview ahead of the release of "Golden Hour," her latest album set for release March 30.
"If we had someone who could be that voice, a first-person account of that voice in our genre," she said, "I think it could be a really powerful thing."
There have been notable country music singers who have come out as gay: in particular, Chely Wright, who came out in 2010, and Ty Herndon, who followed four years later. But while Wright and Herndon still perform and release new music, they were both more than a decade removed from their last major chart successes by the time they came out.
Wright and Herndon received support ― mostly of the quiet variety ― from within country music industry, they both told HuffPost. But their decisions to come out also didn't fully break down the barriers facing LGBTQ people in country music, an industry with a deserved reputation as a somewhat unfriendly place for gay artists and fans.
"I think that the rap that country music gets for being a bit homophobic, or a lot homophobic, we come by that honestly," Wright said.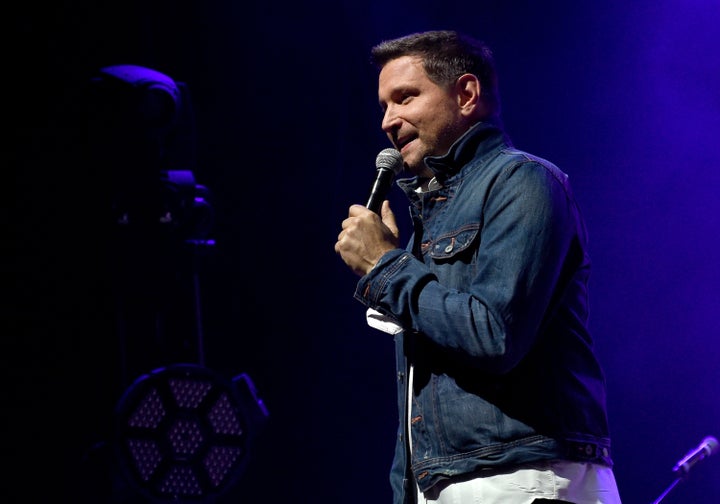 These days, Nashville is moving toward broader acceptance of LGBTQ people, Herndon told HuffPost, especially as more and more people within country have come out, and an increasing number of industry insiders have spoken out in favor of equality.
Shane McAnally, who helped write "Follow Your Arrow" and is one of Nashville's most accomplished songwriters, came out in 2013. In January 2017, Country Music Television host Cody Alan did, too. And Brandy Clark, a songwriter who co-wrote "Follow Your Arrow," is now perhaps the closest thing country has to that openly gay star Musgraves is dreaming of.
Earlier this month, former Arkansas Gov. Mike Huckabee (R) resigned from the Country Music Association's board of directors thanks to backlash over his anti-LGBTQ views from country musicians and industry insiders.
But Herndon still isn't sure the industry is ready to put an openly gay singer center stage, especially because many inside it fear alienating a fan base that skews toward traditional and cultural conservatism.
"Can there be an openly gay guy or girl on the radio singing about their hearts and who they love?" Herndon asked. "I think we're getting to a place in Nashville where the industry would do it. I just don't know how the fans would react to it."
In 2013, when Musgraves released "Follow Your Arrow," some industry insiders were skittish about a young artist releasing such a politically charged song so early in her career.
"I was told … that it would tank and that it would be terrible for me," Musgraves said. "But I said, 'I don't really care.' I think it's a message we need, and I liked the song."
"Follow Your Arrow" didn't tank. Instead, it became one of Musgraves' most successful singles, rising to No. 10 on Billboard's Hot Country Chart ― which combines radio play with sales and online data ― and earning Song of the Year honors from the Country Music Association.
Still, the song was a relative failure on the radio, peaking only at No. 43 on Billboard's Country Airplay Chart, which measures radio play exclusively. It was a sign that many country stations were at least a little reticent to play it, and yet another indication of the power country music's fan base has over radio programmers and producers' decisions.
"The third rail of country is sexuality," said Keith Hill, a longtime radio programmer. "Ninety-nine percent of it is guys getting excited about a country girl."
But with "Follow Your Arrow," Hill said, country radio "missed an opportunity" to have a true "sea-change moment."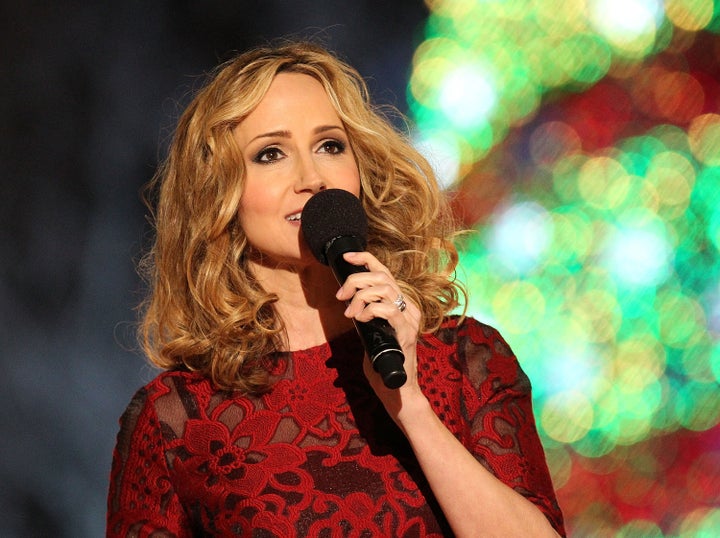 "Most [radio producers and programmers] are not homophobic, but they know their fan base," Wright said. "They know who calls in on morning drive, who's calling in on afternoon drive, who's showing up at appreciation shows. Putting the onus on radio guys and gals is probably unfair, but a significant portion of their fan base ― their political and faith based allegiances lean right, and they know it."
Still, it's obvious to artists like Herndon and Wright what sort of impact an openly gay singer can have on their own fans. For Herndon, it's not uncommon to look out during his performances and see "two cowboy hats two-stepping together," or for younger fans who've recently come out to approach him after shows they attended with their parents.
"We have a large rate of suicide in the South, and around the country, from LGBTQ kids," Herndon said. "And having a kid come to your show and finding out they're 14 and the parents brought them because he just came out to them, I get emotional."
Musgraves' newest album, "Golden Hour," doesn't include anything quite as outspoken "Follow Your Arrow." But her activism hasn't stopped: She played an LGBTQ benefit dinner in Manhattan in late January.
"I look out at all of my shows and I see gay couples singing and crying and holding each other, and it makes me feel good that they feel like they have a safe place at my shows to be themselves," she said.
And while country music may not have its openly gay superstar yet, that won't stop Musgraves from arguing that it's a place where LGBTQ artists should be welcome to tell their own stories. McAnally in particular, she noted, has written major hits for nearly every big-time country star, including Sam Hunt, Kenny Chesney and Miranda Lambert, because the stories and topics that form the backbone of country music are universal.
"Country music has always been about real life," Musgraves said. "If you look back at Hank Williams and Willie Nelson and all them, their songs were all about heartbreak … and divorce and cheating and losing your job, and all these things that are struggles in everyday life."
"And coming out," she said, "is no different."
Popular in the Community