Country singer Kacey Musgraves took the stage at the 56th Grammy Awards to perform her hit song "Follow Your Arrow." The 25-year-old got the audience going and proved that although she's a fairly new star, she can definitely keep up with seasoned performers.
Musgraves was nominated for four awards at the show, including Best New Artist and Best Country Album for the record "Same Trailer Different Park." She also grabbed two Best Country Song nominations, one for the tune "Merry Go 'Round" and the other for Miranda Lambert's "Mama's Broken Heart," which she co-wrote.
Musgraves had a successful 2013. She won the award for best New Artist of the Year at the Country Music Association Awards and her album sold over 300,000 copies in the U.S.
The country star wasn't the only big name to perform on Sunday. Musgraves shared the stage with Beyonce, Macklemore and Ryan Lewis, Taylor Swift and many others. LL Cool J hosted the show.
Keep up with all of the action from the 56th annual Grammys in the live blog below.
Before You Go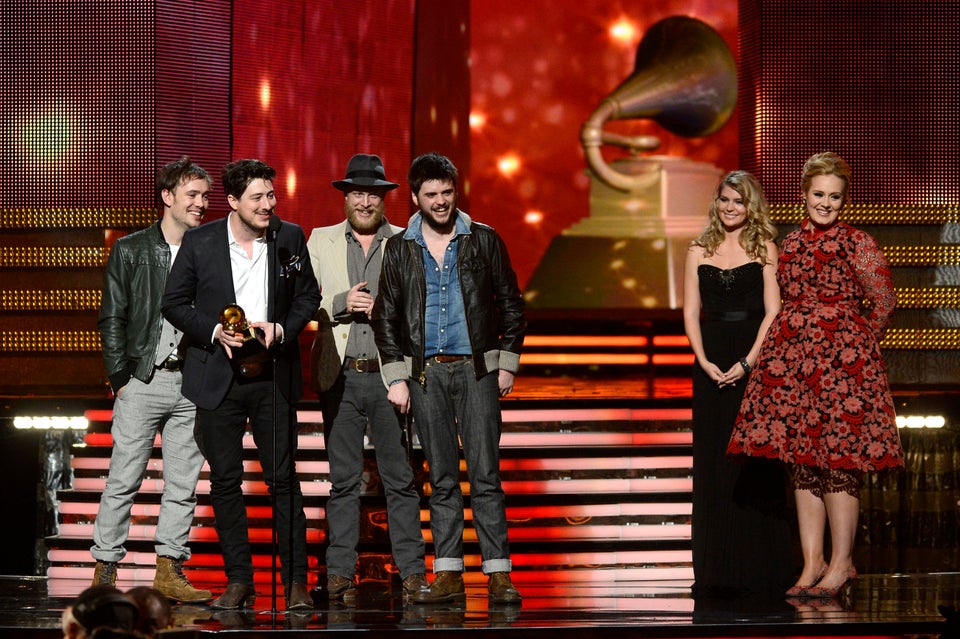 Grammy Awards 2013