One mother was deeply moved when she witnessed a boy's interaction with her young son.
When Katie Myers' son, Kaden, was 7 months old, he was diagnosed with spinal muscular atrophy, a disease that causes his muscles to get progressively weaker. Now 1, Kaden, who needs a wheelchair to get around, has trouble with certain movements, Myers told The Huffington Post.
So during a recent trip to the South Florida Science Center and Aquarium in West Palm Beach, Kaden had some difficulty playing at one of the interactive exhibits. But one thoughtful boy came over and helped the 1-year-old out, assisting him with the device and ultimately playing with him just as an old friend would.
Myers, who often captures Kaden's experiences, happened to snap a photo of the pair and later shared the picture on Facebook along with an emotional thank-you to the boy.
"To the little boy at the science museum, I don't know who you are, but thank you for being amazing," she wrote. "You didn't ask what was wrong with him or why he couldn't walk, you just saw him. ... You will probably never see this but just by being you, you make this world better."
The moving photo, which was uploaded last Thursday, has since gone viral with more than 246,000 likes and over 57,000 shares.
"When I originally shared [the post], I never in my wildest dreams imagined this would happen with it," Myers told HuffPost of attention the photo has attracted. "It sounds so cliché, but this made me think about how one person can really change the world, and how one person can really spark some kind of discussion that ... can change the way people think about things."
Myers recalled to HuffPost that the boy just came over to Kaden and helped him turn the lever and pick up the brightly colored balls that were part of the exhibit. While the actions were very sweet, the mother said that it wasn't just the way the boy helped her son that was moving. Myers says that it's the way the boy treated Kaden that was particularly striking.
"Many people ... are nice to Kaden, but that doesn't mean they see him. [Some] interactions begin with, 'What's wrong with him?' 'I feel so bad for him,'" she said. "The fact that he was accepted completely [by the boy] is really what impacted me. ... He just treated him like he was normal. ... He played with him and engaged him."
The boy, Myers said, exemplifies how she hopes all people will treat Kaden.
"When given the opportunity, kids see each other for kids. They don't see any differences. They just see ability, they see what's there," she told HuffPost. "It absolutely gave me hope for the future."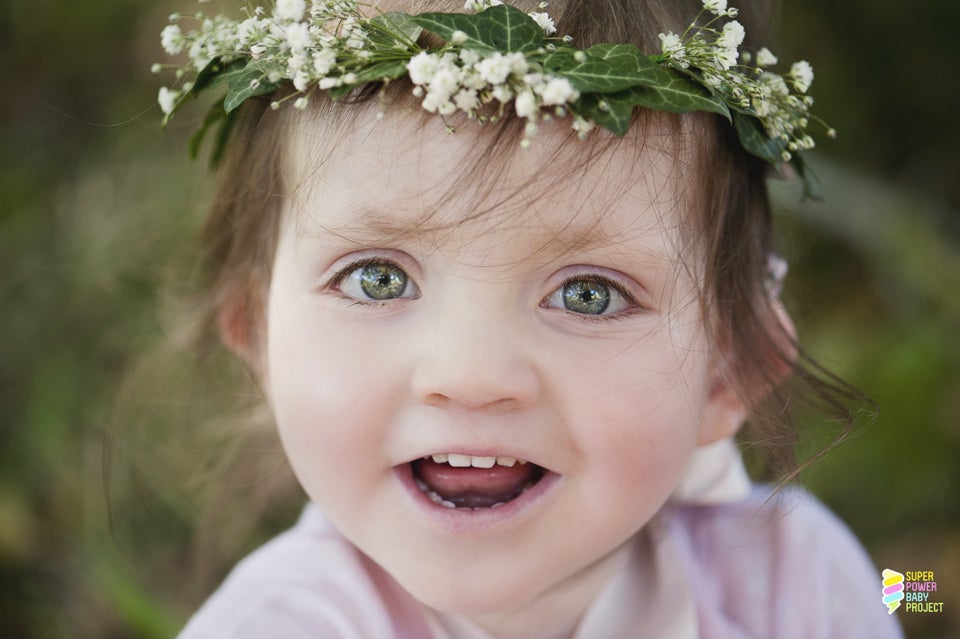 Mom Takes Empowering Photos Of Kids With Disabilities
Popular in the Community