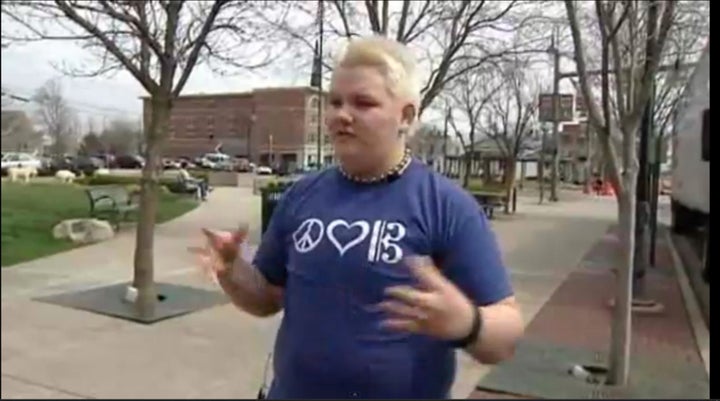 Kaeden Kass, a Miami University of Ohio junior who was born female but identifies as a transgender male, is petitioning against his school for saying he cannot be a resident adviser in an all-male dorm.
Kass said he was offered a position in a female dorm, but decided to file an official complaint of discrimination with the dean of students, the Office of Equity and Equal Opportunity and the Office of Residence Life for a spot as an RA in a male dorm.
He said he is not filing the complaint just to get attention or special treatment.
"It's because Miami is violating its own policies and contradicted its own stated values," Kass told The Huffington Post. "Miami has made a commitment to honoring, valuing, and respecting diversity, and then I hand them a situation where they have a chance to practice what they preach, and they completely drop the ball."
Colleges around the country have increasingly recognized the difficulties LGBT students may face with on-campus dorms divided solely by sex, and many have implemented gender neutral housing options.
Miami University spokeswoman Claire Wagner told the HuffPost that the school "Miami takes every case of discrimination complaint seriously and we will with this."
Kass criticized his school's gender-neutral housing options, saying they're not necessarily a viable option.
"It's only available for second-year students and up," Kass told HuffPost, "It's very small, secretive, and hard to get into. You have to be interviewed and basically out yourself to do it ... And even if that was presented as an option for me, it's the principle of the thing. Why should I have to be slotted into the 'miscellaneous' category instead of being put in the same pool of job candidates as the gender that I am?"
Neither the dean of students nor the University's diversity office could immediately respond to HuffPost for a request for comment.
Demere Woolway, Miami University's coordinator of Gay, Lesbian, Bisexual, Transgender, and Questioning Services, told the Miami Student that it's unfortunate the school couldn't find an appropriate housing situation for Kass.
"I personally feel that we should be able to house people on the basis of their gender identity," Woolway told the paper, "and not just their sex."
Related
Popular in the Community