We often joke that there's an "app for everything" but these days it seems that may actually be the case -- especially when it comes to love and sex. There's an app for hooking up, breaking up, reviewing potential partners, and now there's an app that turns your entire relationship into a game.
Kahnoodle, according to its promotional video (above) is designed to, "make it easier for busy couples to do more of the fun and thoughtful things that brought them together in the first place." Kahnoodle Founder and CEO Zuhairah Scott Washington wrote in a piece for Women 2.0 that the idea for the app came from her frustration that there were apps available to achieve life goals like weight loss or managing one's finances, but that, as a newlywed, she couldn't find an app that would "make it easier for couples to become better partners and give each other what they need to feel loved more often...[and] proactively manage their relationship success."
Kahnoodle "gamifies" a couple's relationship by applying game-like concepts -- such as accumulating points and rewards -- to real life goals. According to the app's website, members of a couple are asked to rank their "love signs" or preferred shows of affection (i.e. "affectionate touch" and "verbal praise"). When one's partner demonstrates a love sign, they receive "Kudos" for their actions, which act as points that accumulate towards filling their partner's "love tank," and which can be redeemed for "Koupons" or other rewards. Kahnoodle also allows users to send each other messages and redeem "daily deals for date night."
But while "gamifying" one's relationship may seem like a positive (albeit unique) way to reconnect with one's partner, not everyone is on board. Psychologist Eli Finkel of Northwestern University told The Atlantic that rewarding one partner for "filling the love tank" of the other could produce an unhealthy "exchange mentality" within the couple.
"You can't substitute gamification for those core things people strive for," social psychologist and CEO of Psych Central John Grohol told The Atlantic. "Filling up a love tank isn't the same as having a personal connection."
While it seems logical to conclude that a relationship should be based on real-life intimacy, it also appears that this is exactly what Kahnoodle hopes to facilitate. Would you ever use an app like Kahnoodle? Respond below in the comments!
Before You Go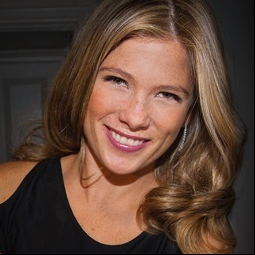 The Most Buzzed About Female-Led Tech Startups Of 2013
Popular in the Community