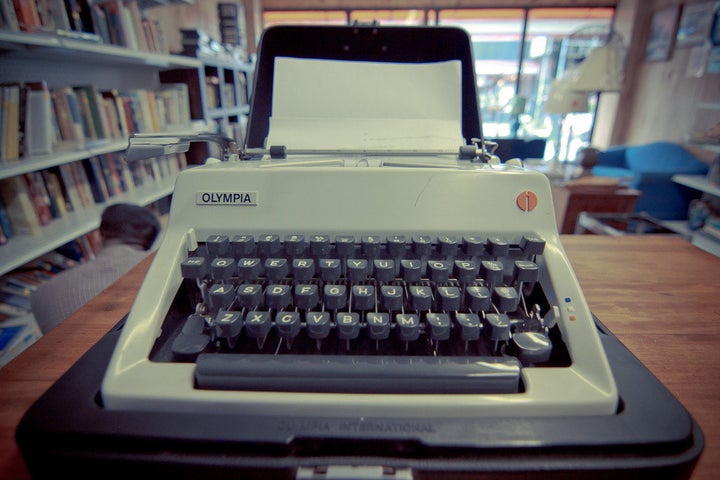 Let this be a lesson in the importance of proofreading.
One trader, Kai Herbert, is suing JPMorgan Chase for nearly $1 million after a typo on his contract led him to believe that he would be paid 10 times what the bank intended to offer him to take a job in Johannesburg, Bloomberg reports. The contract that Herbert agreed to said he would be paid 24 million rand or $3.1 million, but JPMorgan officials said they meant to put a decimal point between the two and the four, making his actual pay 2.4 million rand.
While nearly $1 million may seem like a lot to have to pay to fix a misplaced decimal, JPMorgan's mistake probably isn't the most expensive typo on record. VisitBritain, Britain's tourism bureau, rolled out a 25 million pound campaign that included posters in New York City subways with a spelling mistake, according to the Daily Mail. A representative of VisitBritain told HuffPost that the typo was easily fixed for £250.
But it's not just the government in England that's losing out because of typos, the country's private sector also apparently doesn't know how to spell. One British entrepreneur alleges that careless errors on websites are scaring customers away, costing billions in lost online sales, BBC reports.
Earlier this month, Starbucks drew criticism for a typo. One of the images that Starbucks used to promote its new juice bar had a sign reading, "Most fruits and vegatables [sic] are: fat and cholesterol free."
Of course making expensive, stupid mistakes isn't a practice solely reserved for coffee chains or the British, Congress does it, too. Critics allege that Democratic Senator Mary Landrieu agreed to sign on to the health care reform bill in exchange for $200 million in additional funds for her state's Medicaid program. But the state ended up getting $4.3 billion instead due to a drafting error, according to Forbes.
And while JPMorgan doesn't want to pay the price for its typo, some of its big bank colleagues may be forcing customers to pay for their careless errors. Bank of America nearly foreclosed on one Florida man's home because of a typo on one of his online payments that resulted in him owing an extra 80 cents.
(Full disclosure: We aren't immune from typos here at HuffPostBiz, but please submit a correction before threatening to sue. Thanks!)
CORRECTION: An earlier version of this post misstated the amount given to Louisiana's Medicaid program due to a drafting error. Congress gave the program $4.3 billion.
This post has been updated to include information about VisitBritain's campaign.
REAL LIFE. REAL NEWS. REAL VOICES.
Help us tell more of the stories that matter from voices that too often remain unheard.
BEFORE YOU GO