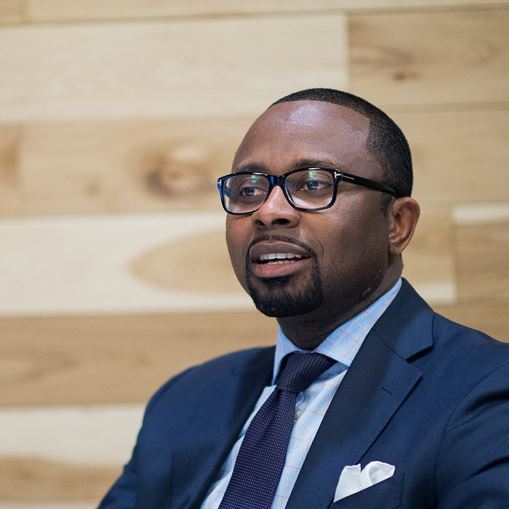 Today's healthcare system is tremendously stressful and unreasonably complicated. Patients spend endless hours researching doctors, hoping to find one in their network with next-day or any availability at all, often coming up empty. Most doctors do not have time to check up on how their patients are doing, let alone create preventative care plans for them. And when patients visit recommended specialists, information is rarely shared with their referring doctor. Many patients are falling through the cracks of this highly fragmented industry.
Uzochukwu Chima experienced this complicated system firsthand when his son suddenly had health problems. Middle of the night trips to the hospital became frequent and insurance authorizations took ages, leaving his son to suffer untreated for hours on end. Chima wished that he had a smart, caring, and informed professional who could guide him in an objective way through the convoluted system. With the fear and frustrations he'd experienced in mind, Chima cofounded Kaigo Health, a company dedicated to erasing the complexities from the healthcare system while focusing on long-term prevention and wellness.
Kaigo's innovative response to the current state of healthcare has been to create the role of Personal Care Assistant (PCA), a knowledgeable and friendly health advocate dedicated to creating a hassle-free experience for individuals and families. PCA's can help in nearly every area of health, from finding and scheduling referred specialists to ensuring that all doctors on a patient's medical team are in contact and aware of medical treatments in progress. PCA's also specialize in creating full care plans for members, taking into account everything from nutrition to mental health.
In addition to promoting a streamlined healthcare system to allow for improved health outcomes, Chima's personal mission has been to bring care back into healthcare. Kaigo partners with physicians from private practices and large institutions like Mount Sinai Health system and groups in 12 states around the country. The physician partners are thoroughly vetted, share similar values and together with the PCAs at Kaigo are striving to make a significant difference in the healthcare experience for millions of patients.
Kaigo has doctors in New York, NY, DMV Metropolitan Area, Philadelphia, PA, Miami, FL, Austin, TX, Atlanta, GA, and Seattle, WA
REAL LIFE. REAL NEWS. REAL VOICES.
Help us tell more of the stories that matter from voices that too often remain unheard.
This post was published on the now-closed HuffPost Contributor platform. Contributors control their own work and posted freely to our site. If you need to flag this entry as abusive,
send us an email
.