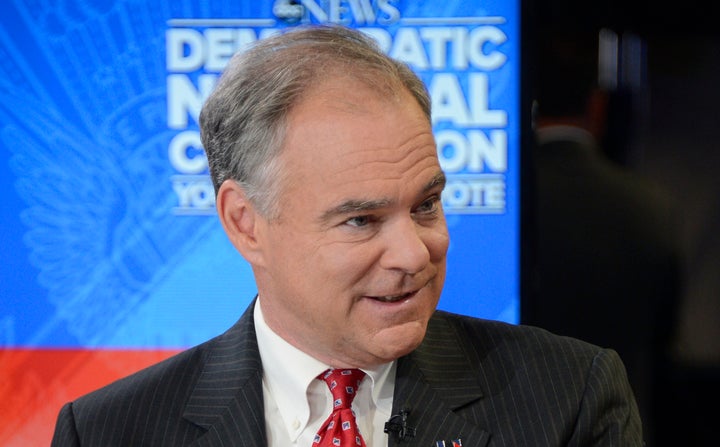 WASHINGTON ― Democratic vice presidential nominee Tim Kaine compared rival Donald Trump's comments on alleged Russian hacking to the Watergate scandal on Sunday.
"He has openly encouraged Russia to engage in cyberhacking to try to find more emails or materials, and we know that this cyberattack on the DNC was likely done by Russia," Kaine said in an appearance on ABC's "This Week with George Stephanopoulos."
Kaine compared it to the scandal that forced Republican President Richard Nixon to resign. "A president was impeached and had to resign over an attack on the DNC during a presidential election in 1972," Kaine said. "This is serious business. So contrast the Hillary situation, where the FBI said there's no need for legal proceedings, with an attack that is being encouraged by Donald Trump on the DNC by Russia similar to what led to the resignation of a president 30 years ago."
Russian President Vladimir Putin denied his country's involvement in the hack earlier this week, but praised the release of the emails. "Listen, does it even matter who hacked this data?" he asked Bloomberg News. "The important thing is the content that was given to the public." 
Calling all HuffPost superfans!
Sign up for membership to become a founding member and help shape HuffPost's next chapter