When it comes to cheerleading, Kaitlyn Berthiaume is a singular talent.
Literally ― this year, she is the lone cheerleader for Messalonskee High School in Oakland, Maine.
"A lot of the girls on the team last year weren't able to do it this year for personal reasons or they just didn't want to," she told NewsCenter Maine. "I love it. I love the sport, so I was like, 'Hey, I'll do it.' I don't care if I'm standing there by myself."
And indeed, that's what Kaitlyn has been doing at all of the school's football games. She's outnumbered by cheer coaches Annie Dobos and Maila Couture, who help lead her through routines.
"It's unheard of to have one cheerleader, and for her to stick with it is awesome," Dobos told Inside Edition.
It's not easy being the lone cheerleader, Kaitlyn admitted.
"I'm nervous all the time," she said. "There's days you are just standing there and you wish there was someone to take a picture with."
But there are advantages, as well. Kaitlyn had no competition to be cheer captain.
Even better: She's never the weak link.
"There's no one to compare me to, so if I mess up, it's just me, no one can know," she told NewsCenter Maine.
CORRECTION: A previous version of this story misstated the location of Messalonskee High School.
Related
Before You Go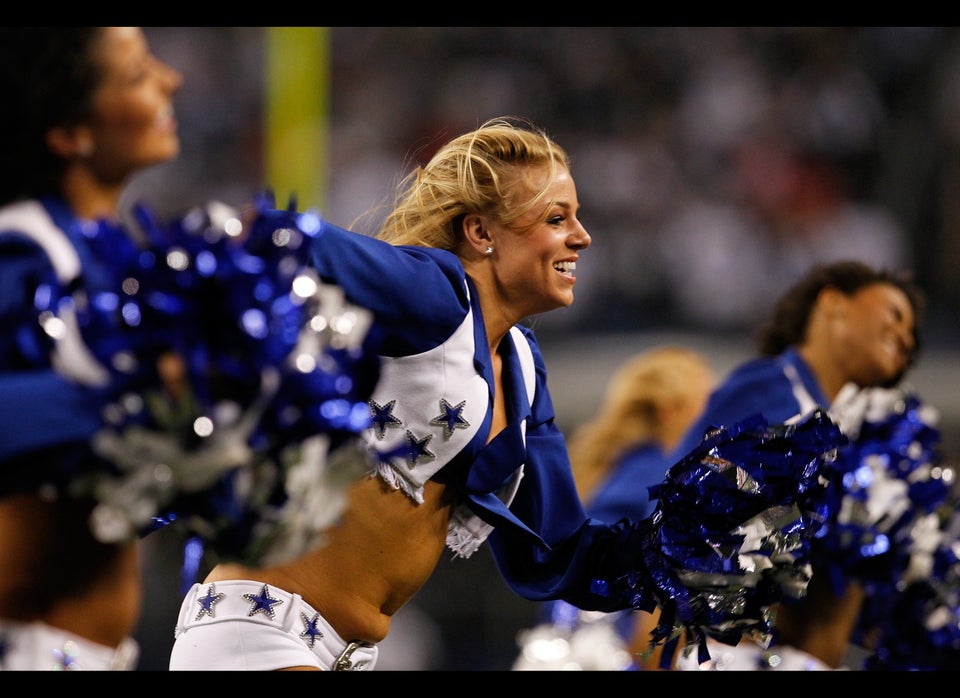 Cowboys Cheerleaders Through The Years
Popular in the Community