If you're looking for the most epic hike in America, get ready to pack your bags and head far, far west.
The Kalalau Trail on the Hawaiian island of Kauai weaves through one of the world's most famous natural wonders, the Na Pali coast. With 180-degrees of the electric blue Pacific, majestic ridges and unspoiled beaches, every inch of this tropical trail boasts epic views.
The Kalalau Trail is a 22-mile roundtrip hike that zigzags through five lush valleys, unpredictable streams and along tiny footpaths that scale steep sea cliffs.
It's by no means a beginner's endeavor, but with the right training and preparation, the end reward -- completely isolated beaches, dramatic mountains and seaside caves -- is definitely worth the arduous trek.
The first two miles of the trail, which starts at Ha'ena State Park, is perfect for a day hike that ends at Hanakapi'ai Beach. From there, you can even choose to hike two extra miles into the valley for a cool dip next to the 300-foot Hanakapi'ai waterfall.
After that first leg of the trail, however, the hike gets distinctively more dangerous -- and remote.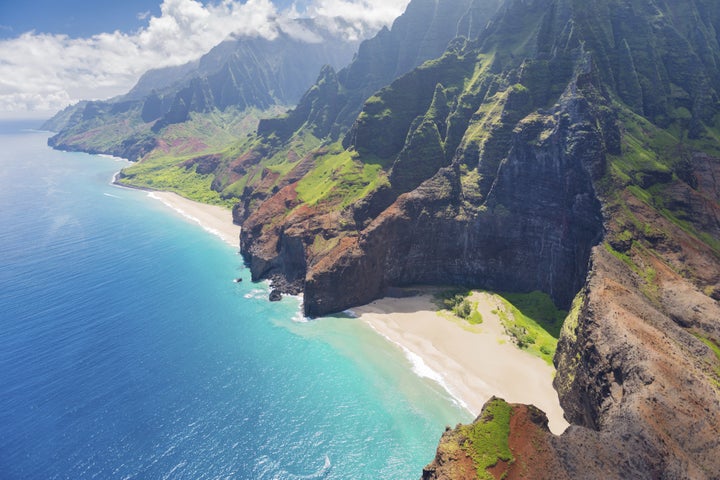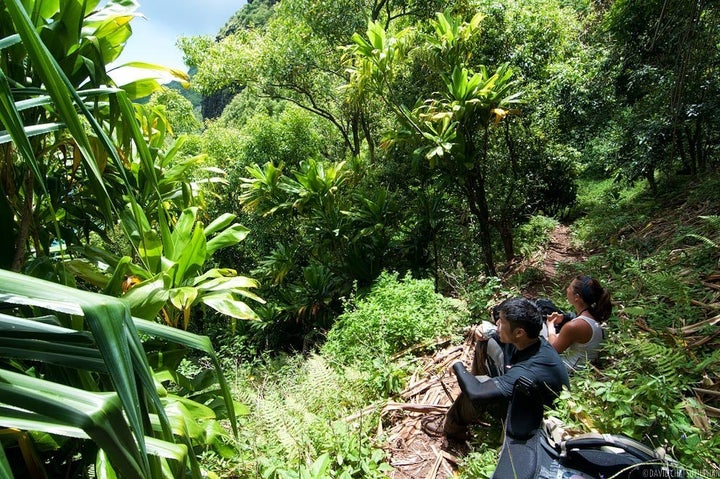 After Hanakapi'ai Beach, hikers have to trek down exhausting switchbacks into the valley and scale along sketchy ridges, such as the infamous Crawler's ledge, all while carrying their heavy gear.
While it's possible to hike the full 11 miles that lead to the Kalalau Valley in a single day, most hikers opt to take their time, pitching their tents at the halfway point in the Hanakoa Valley near a stream that leads to its own waterfall.
Those planning to hike further than Hanakapi'ai Beach will have to purchase an overnight permit from the state's Department of Land and Natural Resources. Book this as early as you can, as there is a limited number of camping permits and they can sell out months in advance.
The trail's end in the Kalalau Valley offers a second campsite, which is where a whole new adventure awaits.
The Kalalau Valley campsite is set just behind the beach -- a beach that is only accessible to those who have hiked 11 miles. Needless to say, it's a magical place, and from there, hikers can explore the valley with a two-mile hiking trail that leads to streams and tiny waterfalls.
Since you're truly alone here -- there isn't a single road leading to the valley -- the Hawaii state Department of Land and Natural Resources recommends packing a lightweight sleeping bag, tent with rainfly, cooking stove with fuel and a water filter or purification tablets. You can find a full list of required gear here.
Just remember that in order to leave the Na Pali coast as beautiful as you found it, you have to pack light enough so that you can carry your gear -- and any trash you produce along the way -- in and out of the Kalalau Trail.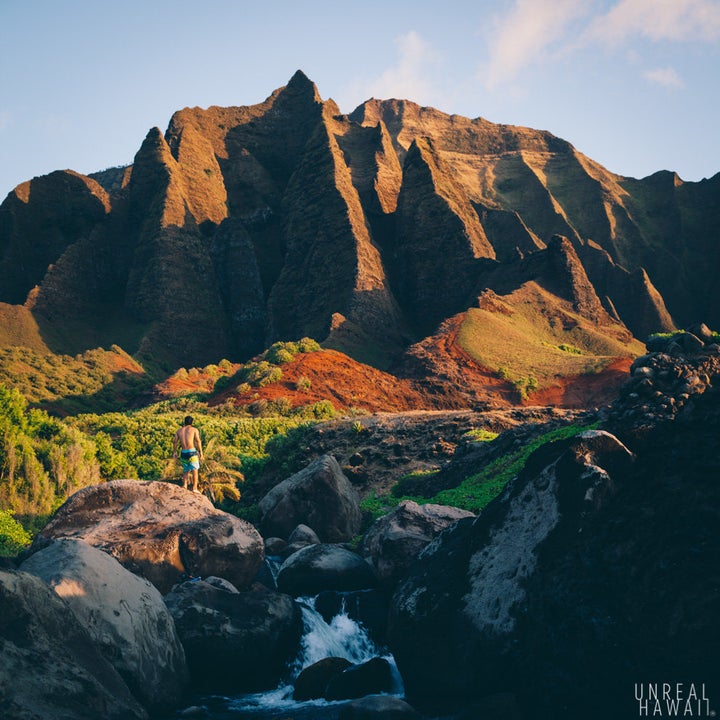 The best time to attempt the trail is during the summer when the weather is relatively dry and the ocean is calm. But spontaneous rain, which Kauai is known for, can cause sudden flash flooding, turning a trickling stream into a raging river within minutes.
In the past, unsuspecting hikers have been swept away and stranded by flooded streams. High quality hiking shoes with good grip, trekking poles, adequate water and, most of all, experience, are essential.
"Experience is important so that you can confidently handle any slippery terrain and feel comfortable hiking next to steep drop-offs on the side of the trail," David Chatsuthiphan of the hiking blog Unreal Hawaii told The Huffington Post.
The journey may be difficult and, at times, completely frightening, but we promise you, your heart will feel like it's crying gorgeous rainbows the entire way.
Below, find all the inspiration you'll need to book a flight and head out for the most memorable hike of your life.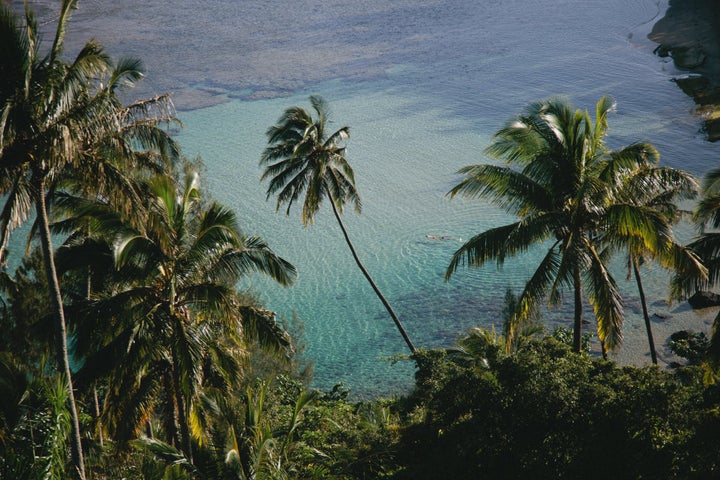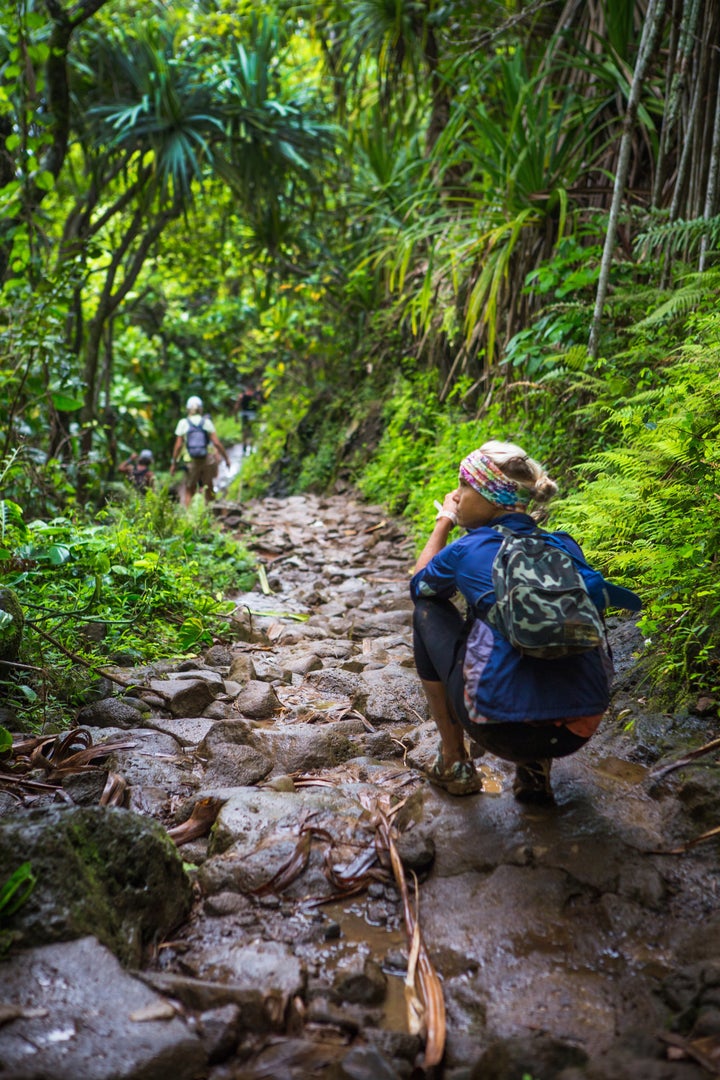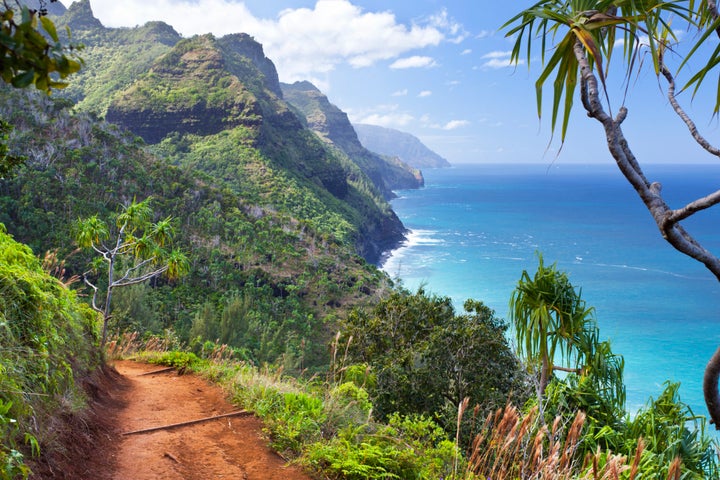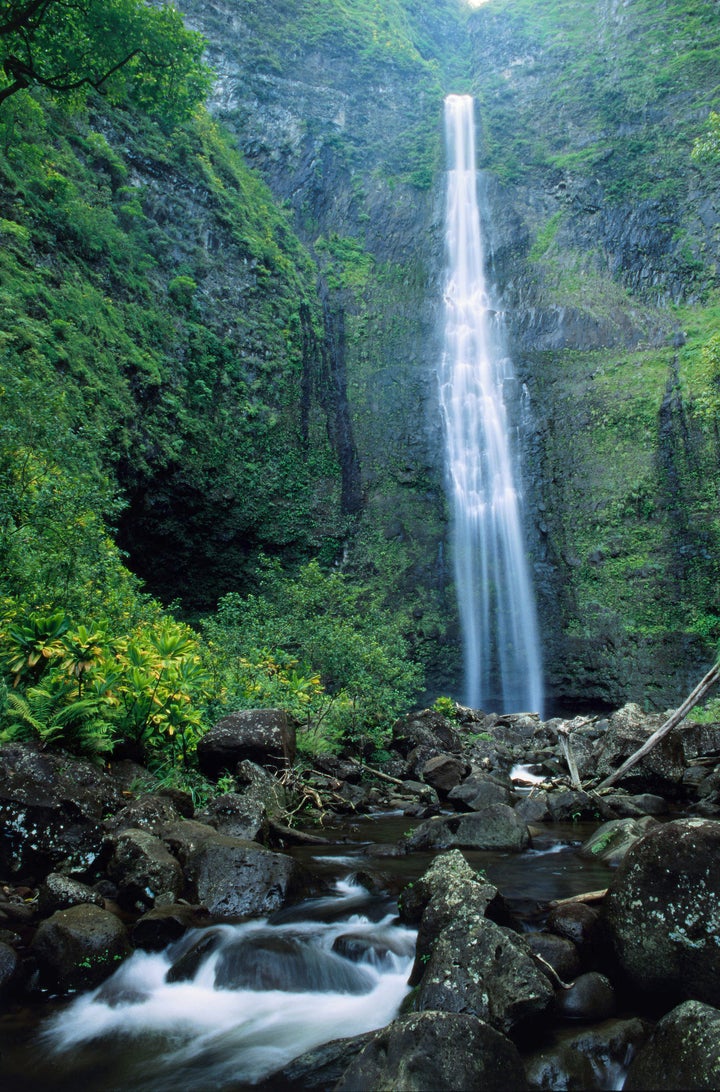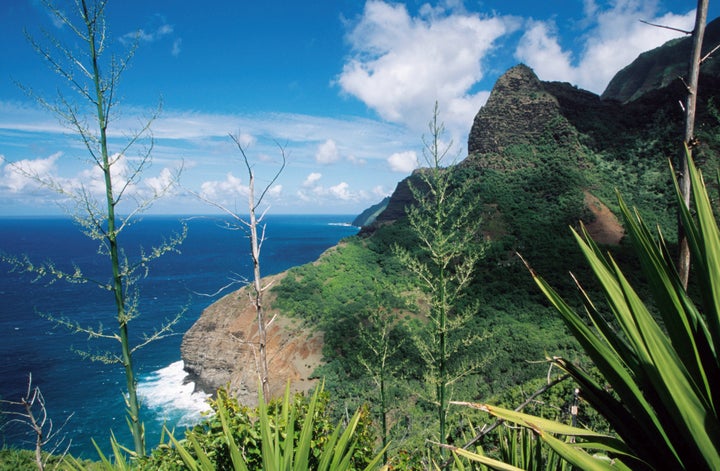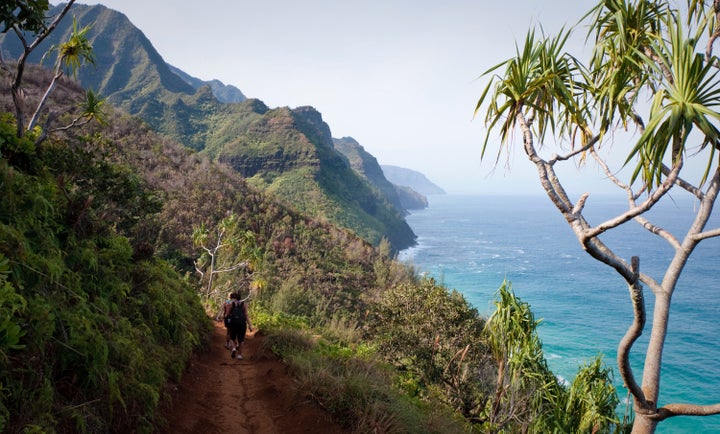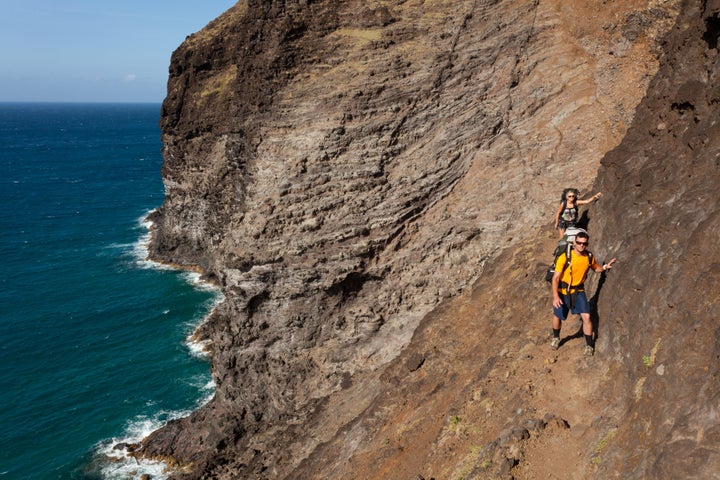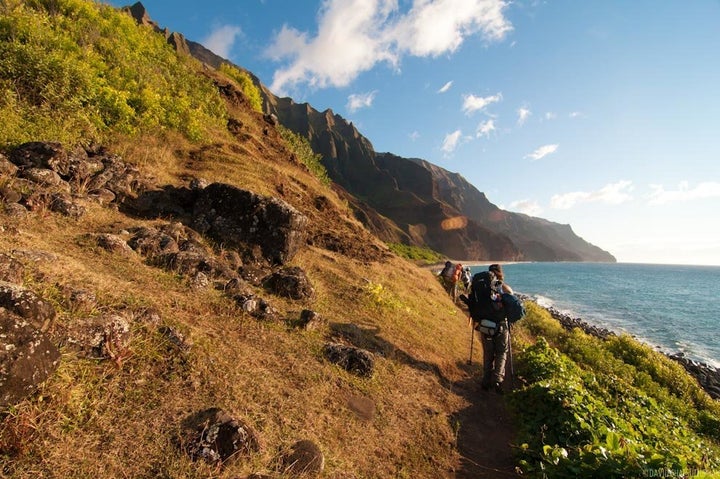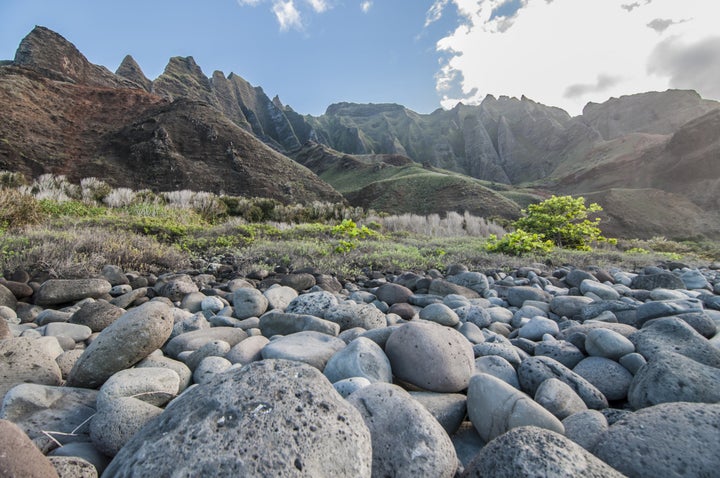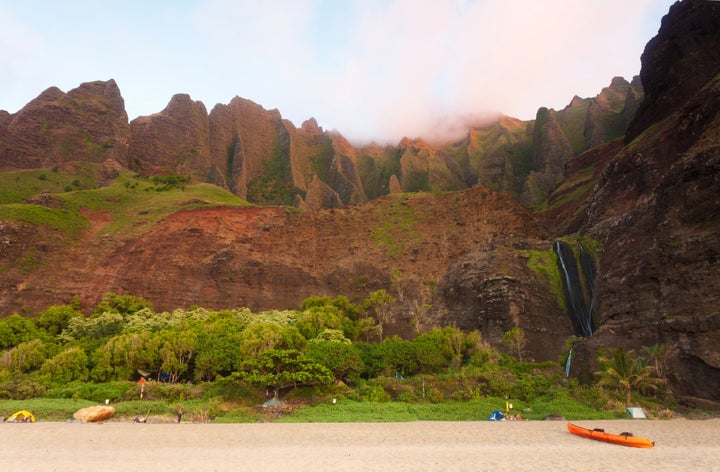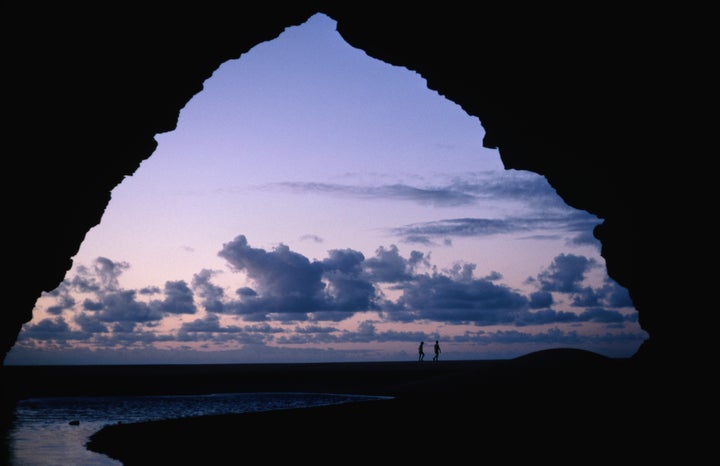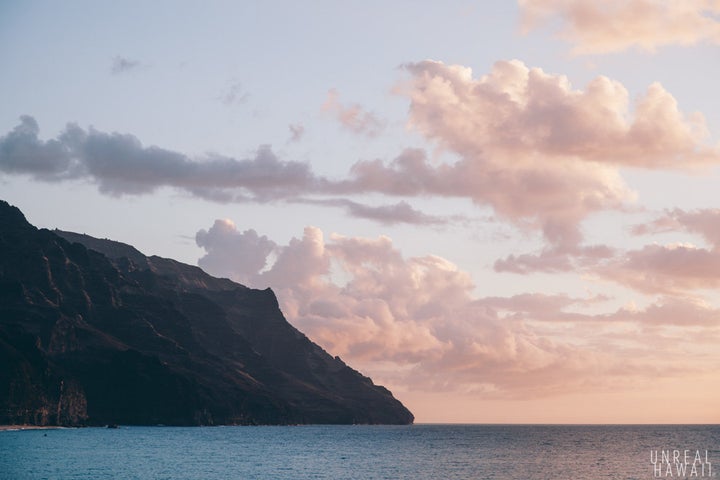 Related
Before You Go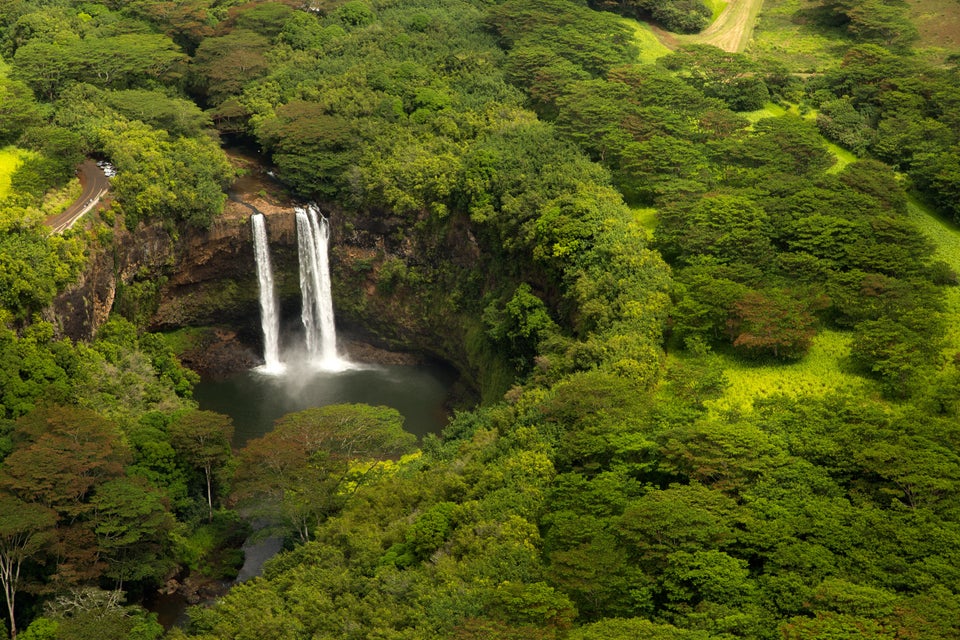 Hawaii In Photos