Few, if any, vegetables have become as culturally invasive as kale. Sure, it's super healthy for you, but let's face it, what once was a cutting-edge green -- seen on health-nut Instagram accounts and fancy menus alike -- is now a wilted trend.
So what's up next? Thrillist staffers have an idea. Here are the six vegetables we've noticed popping up quite frequently on menus all over the country, from San Francisco, to Chicago, to Austin. These veggies are steadily creeping toward ubiquity -- perhaps this time next year you'll find their names screen-printed on tote bags.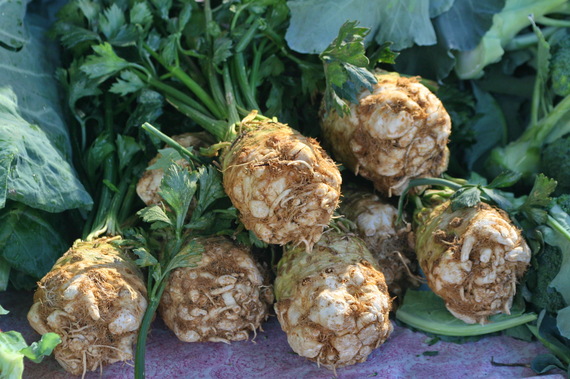 Credit: Flickr/Cliff

Celeriac/celery root
The bulb of this specific variety of celery has long been a common ingredient in simple soups, but the root veggie has recently charged onto menus as an appetizer, salad ingredient, and side dish alongside heartier proteins. It has the starchy texture of a potato, but still retains the crisp, clean flavor of its namesake stalk.

Notable preparations:
Pan-seared diver scallops with celery root puree, Honeycrisp apple, honey thyme vinaigrette, arugula from Perennial Virant (Chicago)
Celery root ravioli with wild escarole, quince paste, shavings of goat Gouda from The Progress (San Francisco)
Smoked turkey leg with celery root, apple, white barbecue sauce from Animal (Los Angeles)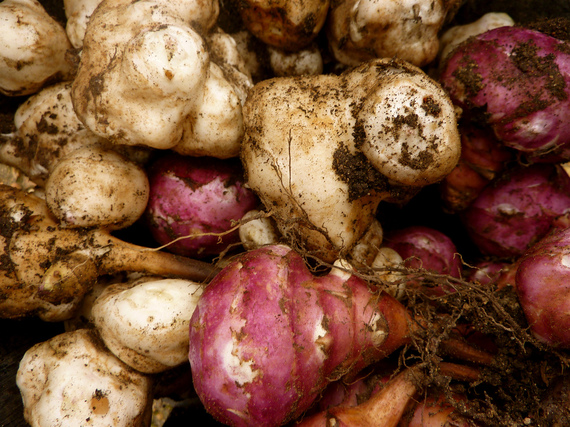 Credit: Flickr/allispossible.org.uk
Sunchokes
Also known as Jerusalem artichokes, sunchokes (which we have 9 recipes for here) are native to North America and were originally eaten by Native Americans prior to Columbus' arrival, but these days you're likely to find them in the small-plates section of New American restaurants. The taste of this tuberous root is often compared to potatoes, except sweeter and sharper thanks to a composition of inulin dietary fibers instead of starch.
Notable preparations:
Sunchoke soup with brown butter, fermented chilis, capers, and oregano from Bestia (Los Angeles)
Sunchoke gratin with fermented peanuts, tarragon, and pecorino from Gardner (Austin)
Crispy sunchokes with gooseberries, chili, and trout roe from Lula Cafe (Chicago)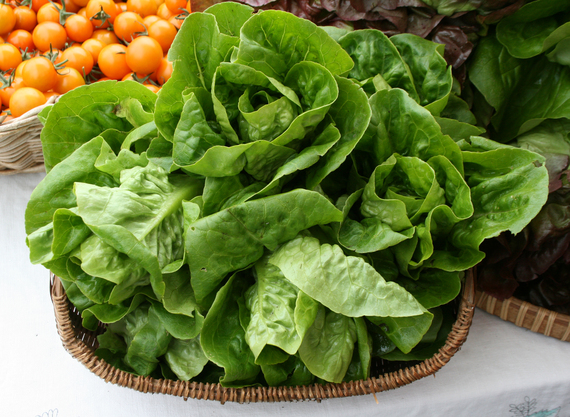 Credit: Flickr/Bob Doran
Little Gem lettuce
Move over butter lettuce, your little bro is cornering the trendy-greens market. Literally a descendent of butter lettuce (and romaine), Little Gem combines the rich flavors and hearty crunch of its parent plants into a new supergreen with a name so adorable it's destined for a T-shirt.
Notable preparations:
Little Gems with radish, tarragon, citrus, white truffle, and mustard vinaigrette from Estrella (Los Angeles)
Little Gem salad with avocado, market vegetables, and citrus vinaigrette from Marlowe (San Francisco)
Little Gem salad with nectarine, spiced cashews, goat cheese, and green peppercorn from Upland (New York City)

To find out what 3 other foods you're going to be seeing a lot of in 2016, get the full story at Thrillist.com!
Related