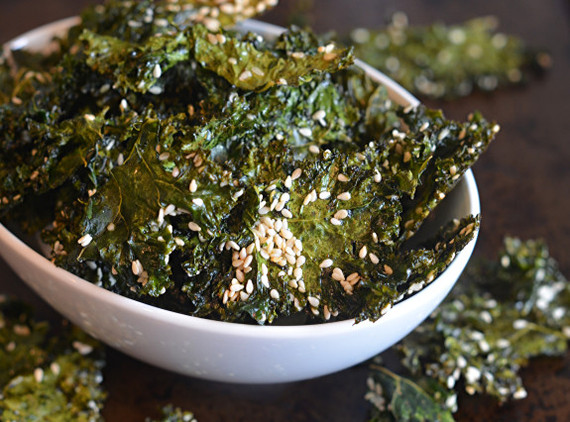 Kale candy? I know -- those words don't seem like they belong together. But these Maple Sesame Kale Chips really are as addicting as candy. The recipe comes from one of my favorite new cookbooks, Kale, Glorious Kale by Catherine Walthers. The crisp, shattering leaves are a bit salty, a bit sweet and a bit spicy; and the sesame seeds add nutty flavor and heft. The first time I made them, I ate the entire batch standing at the stove before I could even photograph them, and then I happily made them again. They're guilt free, after all. And filling too -- make them in the afternoon and they'll easily tide you over until dinnertime.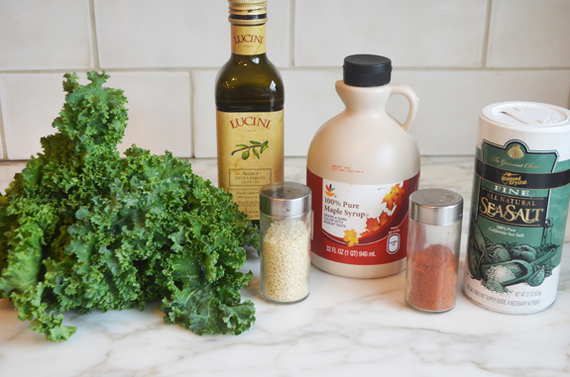 To make them, begin by pulling the kale leaves off of the tough ribs. Discard the ribs, then thoroughly dry the leaves with paper towels. If the leaves start off wet, they won't crisp up.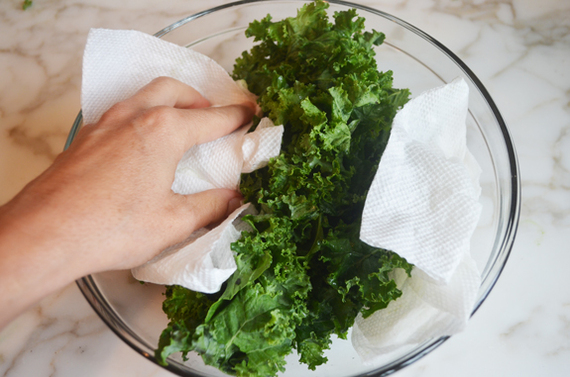 Next, toss the kale with olive oil, maple syrup, salt, cayenne pepper and sesame seeds (there's a link at the bottom of this post to the recipe with exact measurements).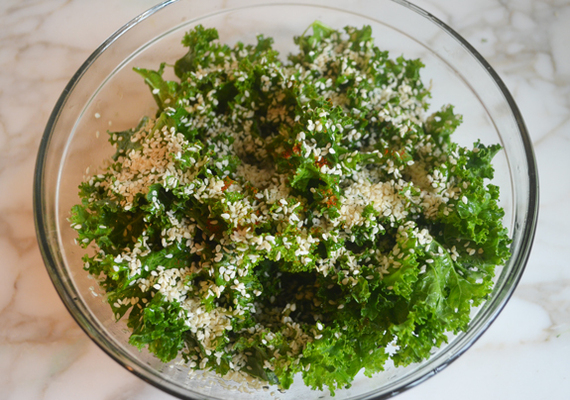 Be sure the leaves are evenly coated.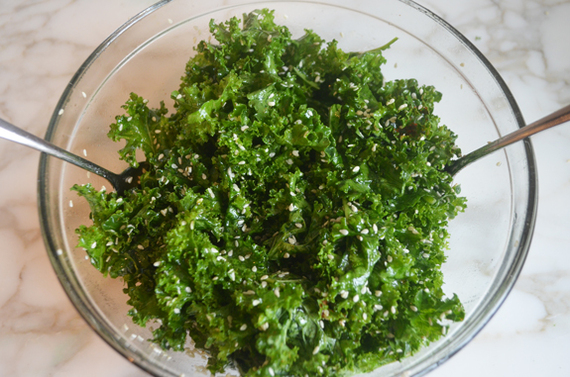 Arrange the kale on a parchment lined baking sheet in a single layer.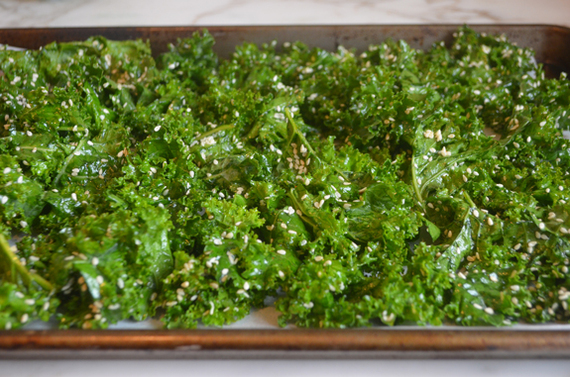 Then bake for 25-30 minutes, until the kale is crisp but not browned. Keep a close eye towards the end; the chips go from perfectly cooked to burnt quickly.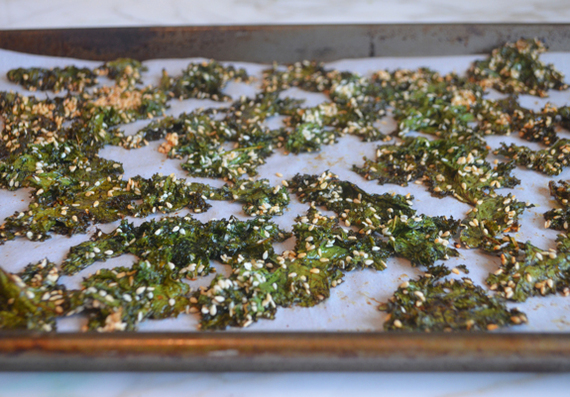 Taste and adjust seasoning if necessary, then let cool on the baking sheet. GET THE RECIPE