Josh Smith is giving his 4-year-old son, Kaleb, quite the lesson in nostalgia. The two play original Nintendo and watch shows from when Dad grew up in the 80s, like He-Man, Bravestar, Transformers, and of course, Power Rangers. When Kaleb goes outside to play he practices becoming a Power Ranger too -- Red Ranger, Jayden, is his favorite.
So, Kaleb's parents were hardly surprised when their son expressed his dreams for the future on his first day of preschool.
Story continues below photo.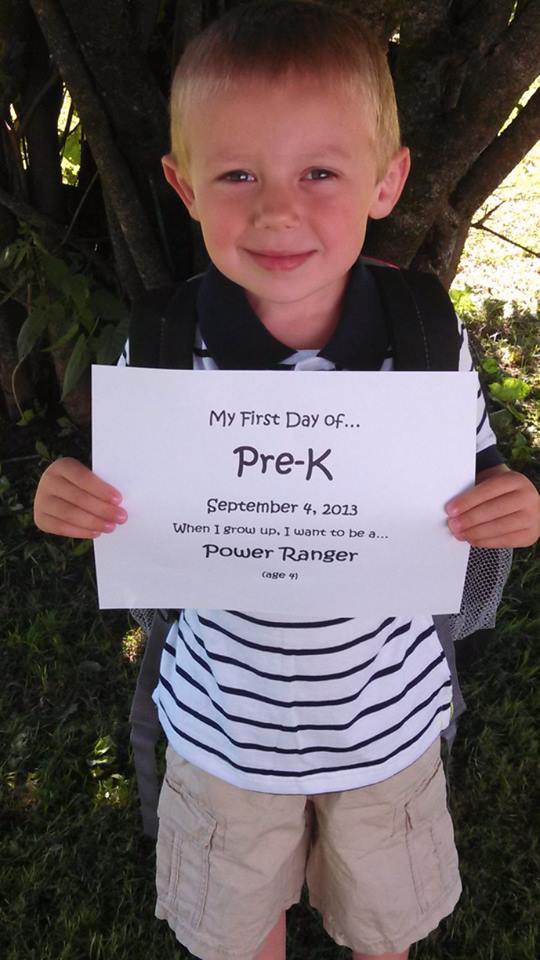 What they weren't expecting, however, was the incredible response from the "Power Rangers" themselves.
Smith posted the above photo of Kaleb on Reddit last week. A moderator for the site's group of Power Ranger Cosplayers saw the picture and knew what needed to happen.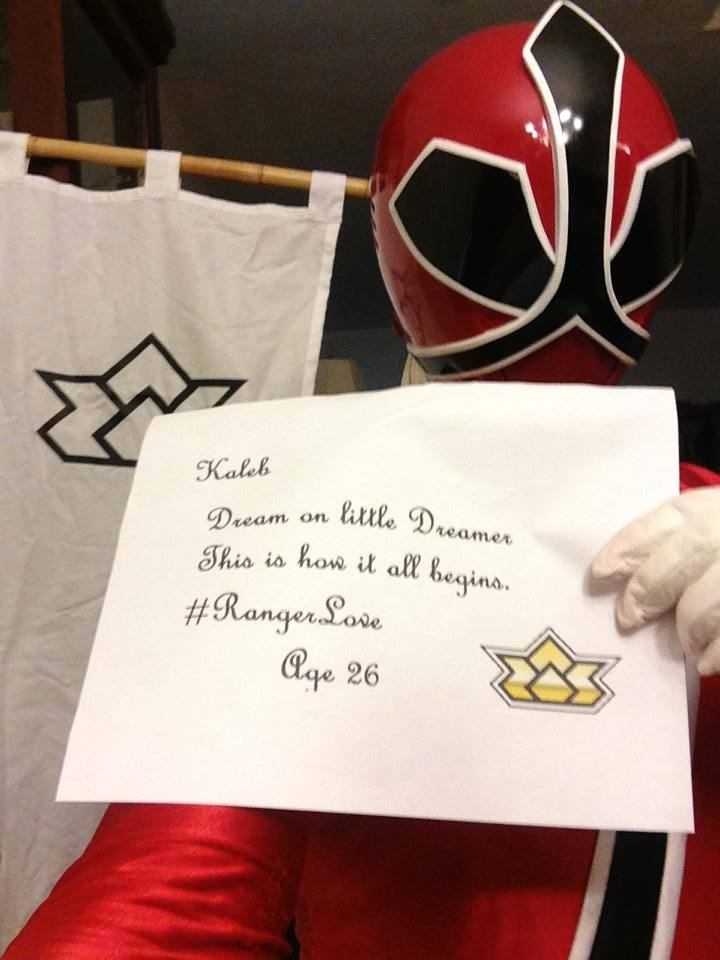 Kaleb is just learning to read, Dad wrote on his website, but he can recognize his name. So, he was thrilled when he started receiving these messages.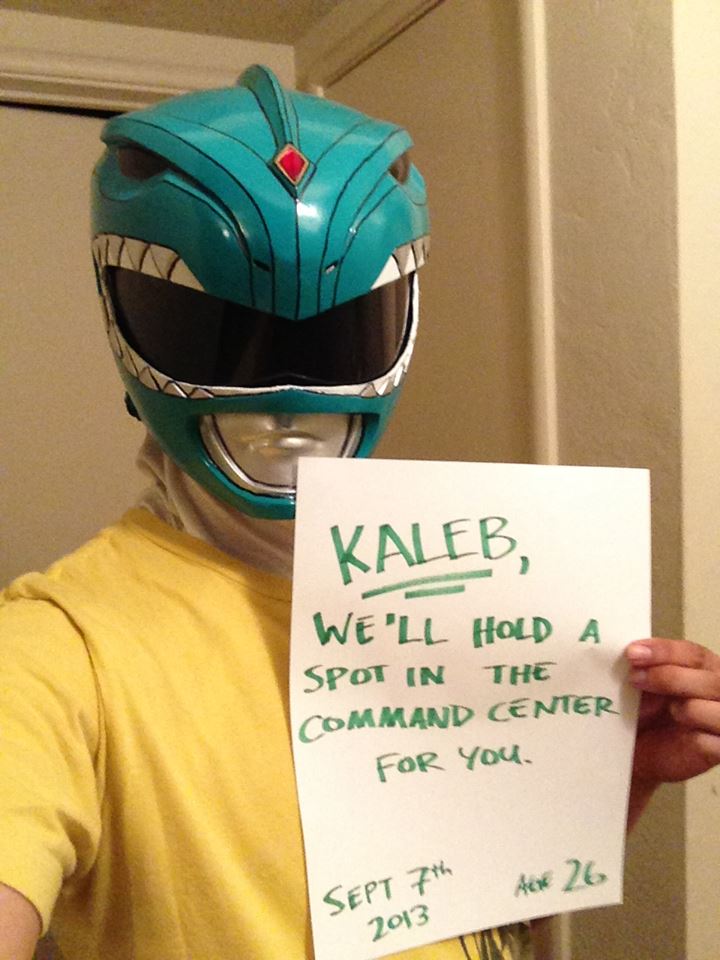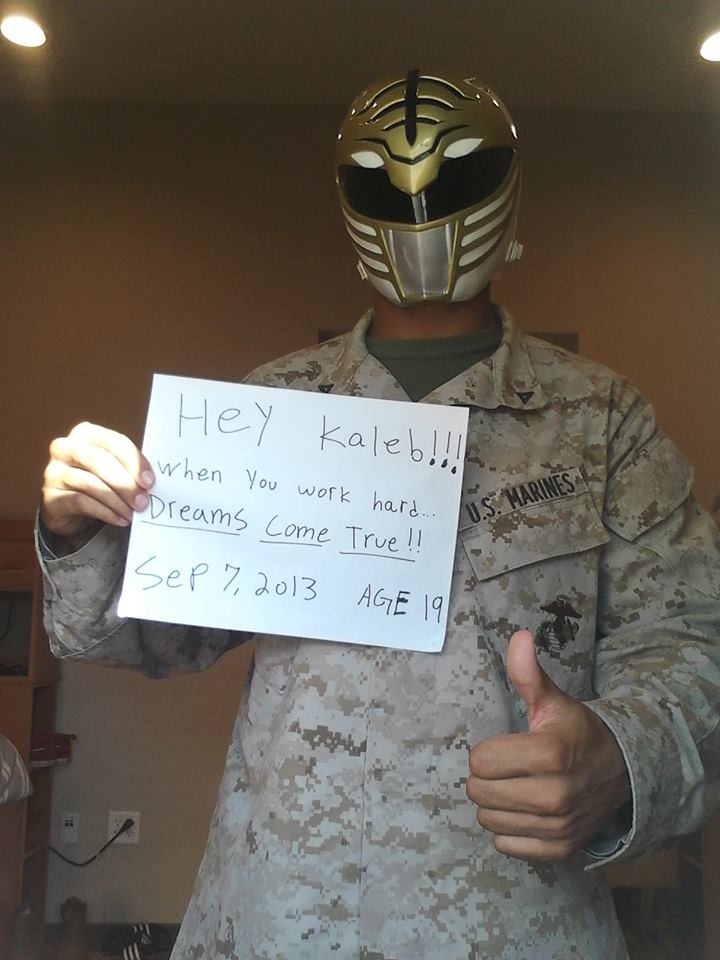 Kaleb has a few years before he can officially join the Power Rangers team, so in the meantime, he'll stick to dressing up for Halloween, Dad told the Huffington Post.
Some more messages from the Power Rangers...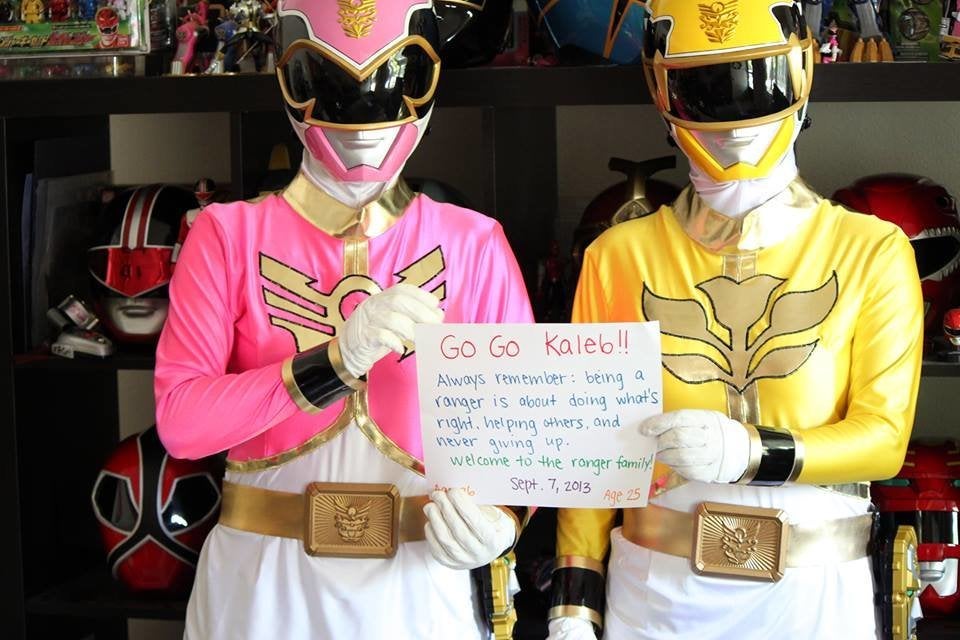 A Word From The Power Rangers