"Kaleidoscope" is the most popular show on Netflix, according to the streaming service's public ranking system.
The experimental heist drama premiered on New Year's Day and stars "Breaking Bad" and "Better Call Saul" actor Giancarlo Esposito. What makes "Kaleidoscope" particularly interesting is that the eight episodes of the series can be watched in any order, and each combination will give the viewer a different impression of the characters and story.
In second place is the late-2022 breakout show "Wednesday." The new installment in the Addams Family franchise stars Jenna Ortega as the titular teen and follows her spooky adventures at boarding school.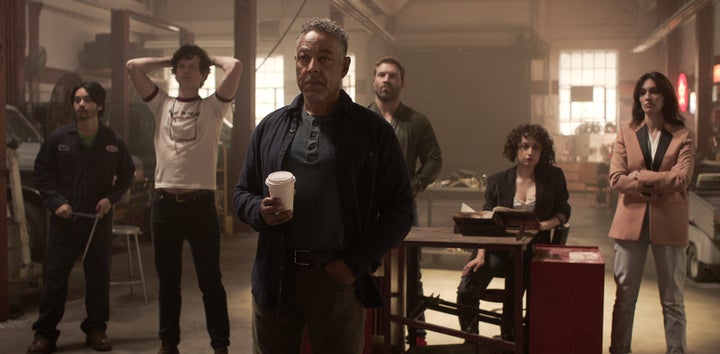 Going down the ranking, there's "Emily in Paris" ― the campy rom-com people love to hate and hate to love. The third season dropped on Dec. 21 to mixed reviews from critics.
And a number of foreign shows are trending at the moment, including the Japanese sci-fi thriller "Alice in Borderlane," British spy series "Treason" and Korean drama "The Glory."
Read on for the full top 10 list, and if you want to stay informed about everything joining Netflix each week, subscribe to the Streamline newsletter.