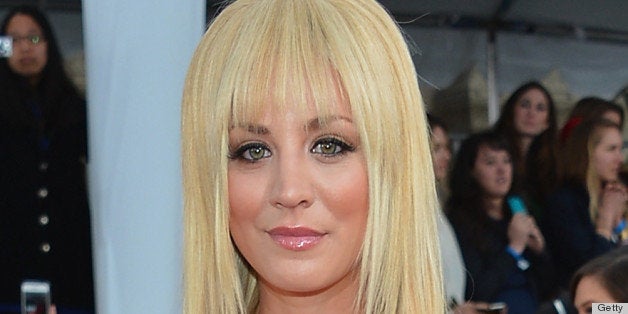 We all remember the now-infamous bangs Kaley Cuoco sported at this year's SAG Awards -- you know, the ones the media called a "protective space helmet." Well, the actress attempted to explain away this beauty faux pas during an appearance on "Jimmy Kimmer Live!"
Here's the back story: Apparently, before the show, Kaley was horsing around with her "Big Bang Theory" co-stars and ended up with a black eye and six stitches. We'll let Ms. Cuoco take it from here:
"I decided to have the brilliant idea to wear bangs. Now as you can see I don't have bangs, so I had to get fake bangs. I wanted to wear them because it covered my eye, and I was really insecure about this huge black eye. So I wore these bangs to the SAG Awards. And these bangs, who I've named Bev, Bev the bangs, almost ruined my entire career."
Bev? We didn't realize naming your fake hair extensions was a thing, but OK. Things get a little awkward when she whips out the actual fringe in order to "put her to rest" (yes, "her" refers to the bangs). Needless to say, both us and Jimmy were confused.
But hey, we can appreciate a good sport -- would you be able to laugh off such harsh criticism? Not to mention, we have seen stranger hairstyles in our day. Check out Kaley's offbeat bang conversation below and tell us what you think!
(Notice how we made it through the whole post without a "big bang" pun. You're welcome.)
Do Kaley's bangs belong alongside these looks?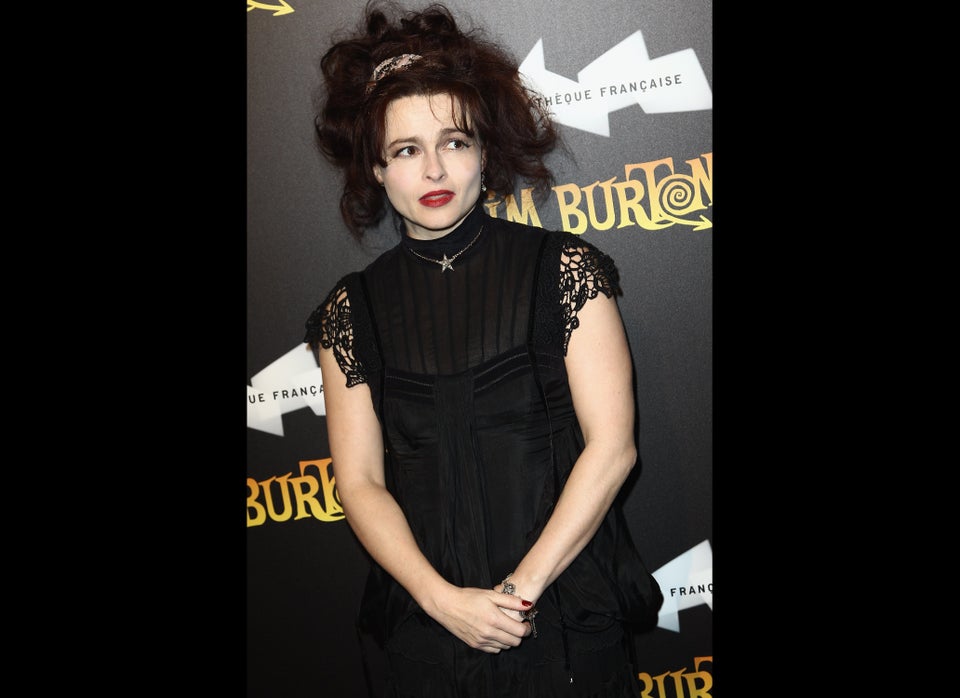 Worst Celebrity Hair Ever