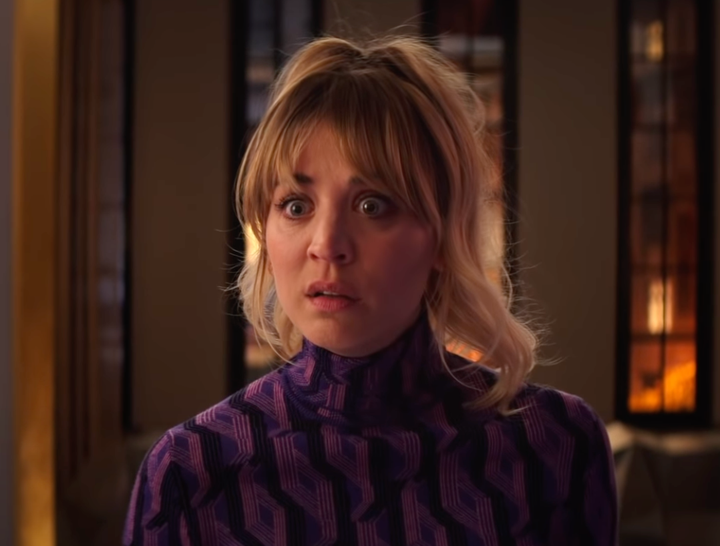 Prepare for some turbulence: The first look at the new season of HBO Max's "The Flight Attendant" is here.
The trailer gives us a glimpse of what may be in store for Season 2 of the twisty mystery series, which picks up a year after the events of last season's finale. Cassie (played by Kaley Cuoco, who also executive produces the show) attempts to turn over a new leaf and unpack the trauma behind her famously poor decision-making.
"Hi, I'm Cassie and I'm an alcoholic. So most of you know my story by now, but I'm still a flight attendant and I've been making better choices," she says in an Alcoholic Anonymous meeting at the start of the trailer. "I kinda feel like I'm turning into this whole new person."
Cassie may still be slinging cocktails in the sky, but she also has a side hustle with the CIA — which, of course, invites plenty of chaos and danger into her life, including knife fights, espionage and explosions.
"It feels like you're living in a John le Carré spy novel," her concerned friend Annie (Zosia Mamet) tells her in the clip. "What are you involved in?"
The first season of "The Flight Attendant" was an unexpected hit for HBO Max, earning Cuoco her first Emmy, Golden Globe and SAG Award nominations.
Sharon Stone is set to appear in a handful of episodes as Cassie's "estranged mother who would prefer to stay estranged," per an HBO Max press release.
"In Season 1, we very intentionally had the mom in a couple of flashbacks, but very much on the periphery," showrunner Steve Yockey told Entertainment Weekly. "We definitely expand on why that was, and certainly give voice to the frustration and heartbreak that comes from being a family member of someone who is an addict."
Newcomers Mo McRae, Callie Hernandez and JJ Soria will also appear in the series, and Griffin Matthews, Deniz Akdeniz, Rosie Perez and T.R. Knight are set to return.
The first two episodes of "The Flight Attendant" Season 2 touch down on HBO Max on April 21, with one episode dropping weekly until its May 26 finale.
Watch the teaser trailer below.
Popular in the Community