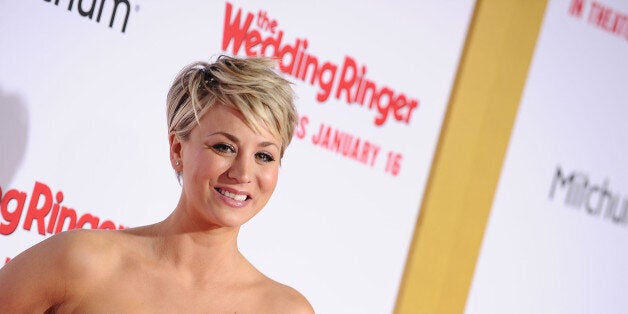 Presenting at Wednesday's People's Choice Awards, Kaley Cuoco joked about the recent uproar over comments she made regarding feminism.
Cuoco and her co-stars from "The Wedding Ringer," Josh Gad and Kevin Hart, presented the first People's Choice Award of the night: Favorite Comedic Movie Actress. After a prolonged bit involving Hart and a trio of selfie sticks, the 29-year-old actress asked if they could just show the nominees.
"Kaley, are you sure you want to do that category given your anti-feminism stance?" asked Gad. To which Cuoco responded: "Guys, I have to, it's part of my apology tour."
"Is it bad if I say no?" Cuoco said. "It's not really something I think about. Things are different now, and I know a lot of the work that paved the way for women happened before I was around [...] I was never that feminist girl demanding equality, but maybe that's because I've never really faced inequality."
"In my Redbook article, some people have taken offense to my comments regarding feminism -- if any of you are in the 'biz' you are well aware of how words can be taken out of context," she wrote. "I'm completely blessed and grateful that strong women have paved the way for my success along with many others. I apologize if anyone was offended. Anyone that truly knows me, knows my heart and knows what I meant."
"I really truly meant that I am so lucky and blessed," she said. "My career has been growing since I was very young and I haven't felt like I had to fight to be equal. That's why I said it."
Before You Go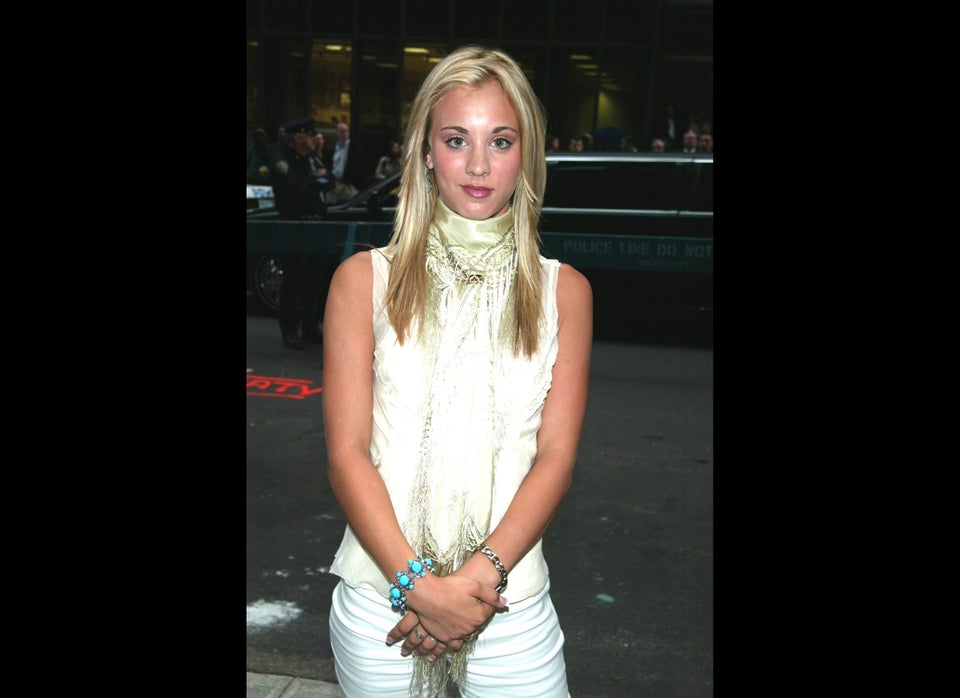 Kaley Cuoco
Popular in the Community