Kaley Cuoco took some time out of her Thanksgiving celebrations to aid a young sea lion in distress.
"I'm thankful these gracious people left their thanksgiving plans to help an animal in need," Cuoco wrote in the post, which included a video showing the sea lion and the volunteers.
Volunteers were unable to attempt a rescue due to the sun setting and the sea lion's location on the rocks, CIMWI director Ruth Dover told HuffPost in an email. But on Friday, the male pup was spotted on some rocks about 7 miles south of where Cuoco first saw him. From there, volunteers were able to "successfully rescue" the sea lion, Dover said.
"#99 is most likely a newly weaned pup that is not adept at foraging for fish on his own," the post read. "CIMWI will provide medical and rehabilitation care for this pup with the goal of returning him back to the wild after he gains back his health and the extra weight to jump-start his reintroduction to his natural habitat."
Cuoco also posted a photo of the baby sea lion on social media after his rescue, thanking CIMWI for their work, adding that she was calling the pup Sandy.
The group's website makes it clear that Cuoco did the right thing by calling in experts rather than attempting to intervene herself. CIMWI's guide on helping stranded marine mammals said that laypeople who see a wild animal they think needs help should keep a safe distance, note the animal's physical condition, characteristics and location, and then call for aid.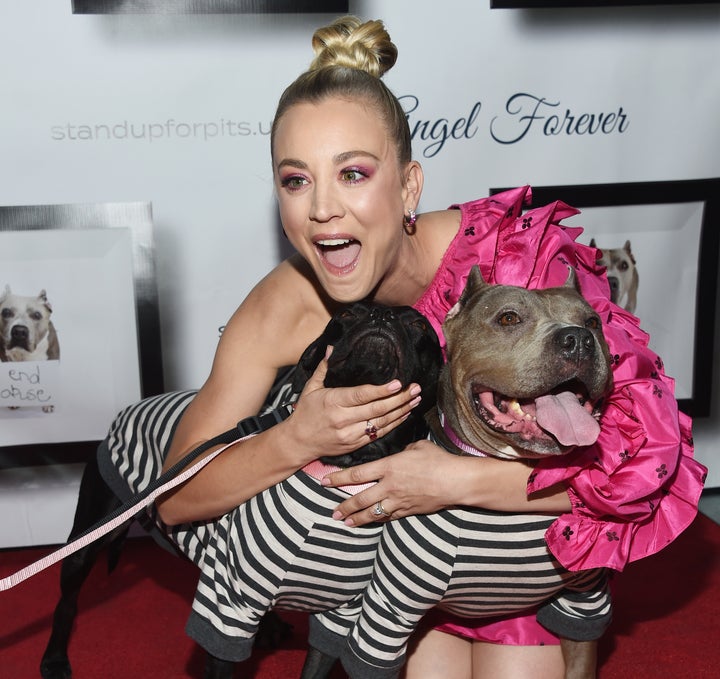 This story has been updated to reflect that the sea lion pup has been rescued. 
REAL LIFE. REAL NEWS. REAL VOICES.
Help us tell more of the stories that matter from voices that too often remain unheard.