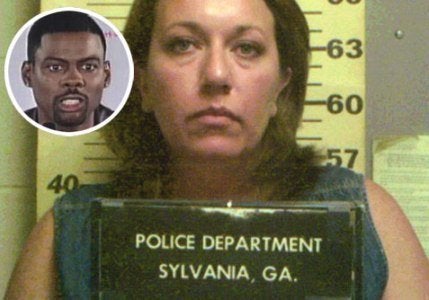 Comedian Chris Rock still can't get that major nutjob off his jock!
Despite DNA tests that proved that the comedian is not the father of Kali Bowyer's child, she is moving forward with a book that still claims the boy is Rock's son.
In the press release Bowyer circulated for her upcoming book, Hollywood Child, she claims her past included "a hot affair with racy comedian Chris Rock."
Her life, according to the release, "started crashing down all around her," until "getting pregnant with Chris' son saved her life."
Rock's attorney said, "There is a final judgement. This is not Chris Rock's child. It's been fully litigated, and that includes DNA testing."