Browder took his own life in June, and his parents, Venida and Everett Browder, say their son's suicide was a direct result of his harrowing ordeal at Rikers.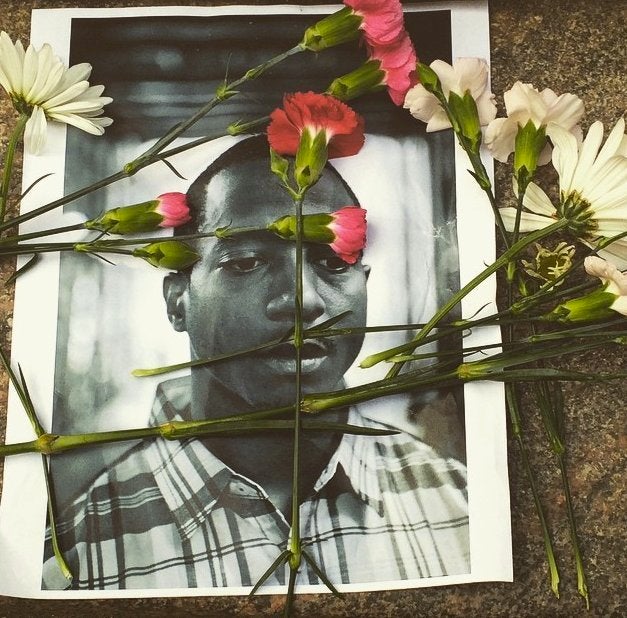 Browder "was sixteen years old and had no history of mental illness on or before May 15, 2010, when [he] was falsely arrested by officers from the New York City police department," reads his parents' notice of intention to file a lawsuit against the city.
Browder spent over two years, about 800 days, in solitary confinement, where his parents allege that he was "subjected to systemic and agonizing mental and physical abuse tantamount to torture, by officers employed by the NY City Department of Corrections [sic]."
"Said torture caused caused [Browder] to attempt suicide on five separate occasions in a two-year period," the document continues. After two such attempts, Rikers guards allegedly assaulted Browder as a means of punishment.
Browder attempted twice to take his own life in February 2012. After the second attempt, he was sent to the Rikers Island Mental Health Clinic. But, the document says, he was "inexplicably" sent back to solitary confinement shortly thereafter.
Though it went unmentioned in the papers filed to the comptroller's office Thursday, Browder also faced horrible violence during his time at the jail. A video obtained by The New Yorker earlier this year shows Browder being assaulted by guards and fellow inmates alike:
Browder had the opportunity in 2013 to be freed from Rikers. The Bronx district attorney's office offered him a deal: Plead guilty to the robbery charges against him, and be sentenced to time served. Otherwise, Browder could take his chances at trial, where he'd face a possible sentence of 15 years in prison.
But Browder maintained his innocence and refused to plead guilty. A few months later, the Bronx district attorney's office dropped all the charges against him, and he was freed.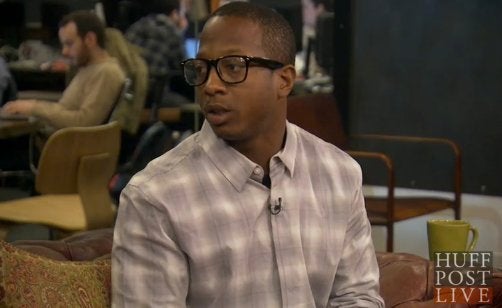 "Upon his release from Rikers Island," the papers state, "[Browder] continued to struggle with the psychological effects of jail and solitary confinement -- the damage was irreparable. On or about November 19, 2013, [Browder] attempted suicide in his home and was hospitalized for psychiatric evaluation."
Browder was twice more hospitalized in psychiatric wards, the papers say, but each time he was "prematurely" released by the NYC Health and Hospitals Corporation "without follow-up care or oversight." The city's treatment of Browder after his release from Rikers was "less than adequate and insufficient to treat his episodes and bouts with paranoia, depression, PTSD, and other aliments," his parents claim.
On June 6, 2015 -- reportedly after telling Venida, "Ma, I can't take it anymore"-- Browder hanged himself with an air conditioning cord in Venida's Bronx home.
Had the city not robbed him of his sanity, his parents claim, "Kalief Browder would be alive today."
The Browders' pending wrongful death lawsuit -- which names the New York City Department of Correction, the Bronx district attorney's office, the NYPD and various city health agencies as defendants -- seeks $20 million in damages for the city's "willful, malicious, careless and negligent" actions. It also accuses the city of malicious prosecution, denying Browder of his constitutional right to a fair and speedy trial, and of "inhumanely and cruelly punishing" Browder by placing him in solitary confinement.
The office of New York City Comptroller Scott Stringer didn't immediately respond to a request for comment Friday.
De Blasio also launched a "Justice Reboot" program to reduce the length of pretrial detention.
According to data released by the mayor's office earlier this year, about 1,500 of the 10,000 inmates jailed at Rikers have been there for at least a year without being convicted of a crime. As in Browder's case, these protracted pretrial stays are often the result of unaffordable bail, long court backlogs, bad legal representation, intentional strategy by arrestees' attorneys or some combination thereof.
De Blasio said these 1,500 inmates were all scheduled to have court dates in May, with the aim of resolving their cases by the end of the year.
Popular in the Community