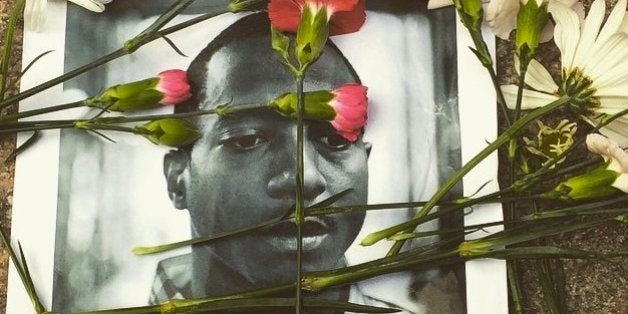 I have kept the Tuesday, June 9, 2015 page of the New York Times on my desk open to page A20 since I first read this headline:
Below is the picture of Kalief Browder and the story of how he hanged himself at his parents' Bronx home where he returned after spending almost three years at Rikers Island NYC jail. More than two of those years, Kalief spent in solitary confinement. He was accused of stealing a backpack. Jennifer Gonnerman wrote two articles about Kalief Browder in the New Yorker magazine which brought his case into the spotlight. Kalief, a 16 year old high school sophomore, and the youngest of seven kids, was walking home late one night with a friend after a party in the Belmont section of the Bronx. They were on Arthur Avenue not far from Kalief's home by the Bronx Zoo. I know the street well. I went to college at Fordham in the Bronx. We'd run over to Arthur Avenue to get a slice of brick oven pizza or a great cup of coffee and pastry. Kalief and his friend were stopped by a squad of police cars. The police told the boys that a witness said they'd robbed him. But the police found nothing on them. The accuser, sitting by in a squad car, said he meant they'd taken something two weeks ago. The boys were put in a police car, and told they'd probably be able to go right home. They were taken to a holding cell in the police station, and then to court. The judge set a bail of $3000 which Kalief's parents couldn't meet. Kalief said he was innocent of any crime. He had taken nothing. Two days later he was being driven across the water to the infamous Rikers Island jail.
Kalief Browder never stood trial or was ever convicted of a crime. Nonetheless he spent the next three years of his young adolescent life, most of it in solitary confinement, on Rikers Island. On October, 2010, Kalief was attacked by a group of inmates. In September 2012, a guard threw him to the ground and brutally abused him. There is available footage of both of these incidents obtained by New Yorker magazine. Eight times in jail, Kalief tried to commit suicide. The court offered to release him if he would plead guilty. Kalief refused. He said he was innocent. Finally after three years, the prosecutors dropped the charges and Kalief Browder was released.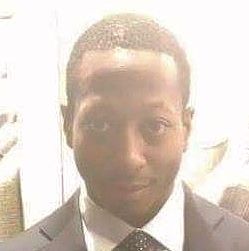 Photo Paul Prestia

Kalief returned home at the age of 20, having lost almost four years of his life. He studied and passed the GED the first time he took the test. An anonymous donor offered to pay his tuition for community college. A civil liberties lawyer named Paul Prestia befriended Kalief and filed suit on behalf of Browder and his family against various law enforcement officials and agencies. Prestia helped him to get a job. Celebrities like Jay Z and Rosie O'Donnell paid attention to Kalief and his story.
Being home is way better than being in jail, he told Gonnerman. But in my mind, right now I feel like I'm still in jail because I'm still feeling the side effects from what happened there. I feel like I was robbed of my happiness. Deep down I'm a mess. Kalief could not overcome the effects of jail and the more than two years of solitary confinement: the fear, the pain, the paranoia, the flashbacks. Gonnerman reckoned that he started to recreate the conditions of solitary confinement in his room at home. After trying for two years to deal with the world, one Saturday, Kalief pulled an air conditioner out of the next room, took the cord and hung himself.
There are words like Freedom
Sweet and wonderful to say.
On my heart-strings freedom sings
All day everyday.
There are words like Liberty
That almost make me cry.
If you had known what I knew
You would know why.
Langston Hughes
Senator John McCain talked about his solitary confinement in North Vietnam as being by far the worst part of his imprisonment; far worse than the physical torture. In fact, it is increasingly known that the effects of long-term solitary confinement are extremely detrimental to the psychological and physical wellbeing of any human being.
Recent studies confirm that solitary confinement can cause extreme psychological, physical, and developmental harm. For children, who are still developing and more vulnerable to irreparable harm, the risks are magnified - particularly for kids with disabilities or histories of trauma and abuse. While confined, children are regularly deprived of the services, programming, and other tools that they need for healthy growth, education, and development.
President Obama referred to Kalief Browder when he said that he was banning solitary confinement for juveniles in federal prison, and told his story. However, this new ban would not have helped Kalief since Rikers is not a Federal prison. In fact, very few juveniles are in Federal prisons.
Last January, New York City officials agreed to stop placing most inmates age 21 and younger in solitary.
And a lot of the changes we are making at Rikers Island right now are the result of the example of Kalief Browder,
said Mayor de Blasio of New York last year.
So I wish, I deeply wish we hadn't lost him - but he did not die in vain.
The Egyptians believed that the greatest immortality was that your name live forever to eternity. Let's all keep Kalief Browder's name and sacrifice alive. As Black History month starts. Let's add Kalief Browder's name to the list of heroes who died so that others might live a better life. Let's start a Kalief Browder Memorial to fight for the laws against solitary confinement of juveniles in all fifty states in jails and prisons at every level of our penal system.
Injustice anywhere is a threat to justice everywhere.
Calling all HuffPost superfans!
Sign up for membership to become a founding member and help shape HuffPost's next chapter