Browder was imprisoned for three years before the charges were dropped in June 2013, according to a WABC-TV Eyewitness News investigation.
Now that he's free, the young man is speaking up about his experience.
"I spent three New Year's in there, three birthdays...," Browder, now 20, said in a recent interview with WABC, adding that he was released with "no apology."
In October, Browder filed a civil lawsuit against the Bronx District Attorney, City of New York, the New York City Police Department, the New York City Department of Corrections and a number of state-employed individuals.
The official complaint states Browder was "physically assaulted and beaten" by officers and other inmates during his time at Rikers Island. The document also maintains the accused was "placed in solitary confinement for more than 400 days" and was "deprived meals." In addition, officers allegedly prevented him from pursuing his education. Browder attempted suicide at least six times.
In an interview with The Huffington Post, Browder's current lawyer Paul Prestia summarized his client's experience as "inexplicable" and "unheard of." Based off one man's identification, Browder was charged with robbery in the second degree, he notes. It took three years to dismiss these charges, even though it was, in Prestia's words, a "straightforward case to try."
"The city needs to be held accountable for what happened," Prestia said. "[Browder] had a right to a fair and speedy trial, and he wasn't afforded any of that. He maintained his innocence the entire time, and essentially got a three year sentence for that."
Still, when Browder was offered a plea deal in January, he refused to take it, because he did not want to plead guilty to the crime, WABC-TV notes. (Had Browder been tried in a timely fashion and pled guilty to the crime, Prestia told HuffPost, he might have spent less time behind bars.)
Prestia adds that his client has suffered lingering mental health problems, and though he's currently going to school for his GED, he's "clearly way behind from where he would have been."
"We need someone to be held accountable," Prestia said. "This can't just go unnoticed. To the extent that [Browder] can be financially compensated -- although it's not going to get those years back for him -- it may give him a chance to succeed."
The District Attorney's office said it was unable to comment, as Browder's allegations are currently the subject of ongoing litigation.
Incidentally, Browder's claims about his experience at Rikers Island are consistent with findings from a recent report commissioned by the New York City Board of Correction. The report, obtained by The Associated Press, notes that the use of force by staff has more than tripled from 2004 to 2013, from seven incidents of force per 100 inmates, to almost 25. Additionally, the number of self-mutilation and suicide attempts by Rikers inmates have increased by 75 percent from 2007 to 2012. According to the report, 40 percent of the city jail's 12,200 inmates are mentally ill, and many of these inmates are placed in solitary confinement "holes" as punishment.
Correction: A previous version of this story incorrectly referred to Rikers Island as a prison. It is a jail.
Related
Before You Go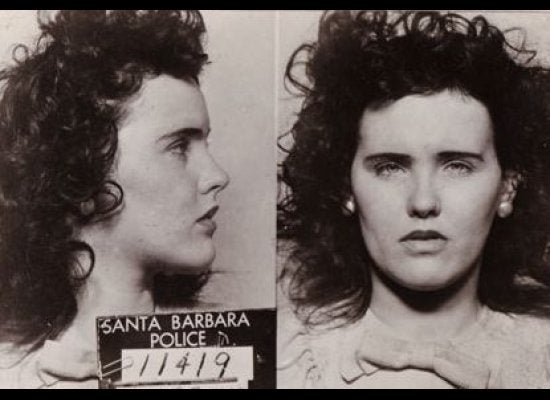 10 Major Crimes That Shocked the Nation (SLIDESHOW)
Popular in the Community