(SCROLL FOR KALIKA MOQUIN PHOTO & VIDEO)
UPDATE, 12/3 11:06 AM: Moquin denies the affair, telling UsMagazine.com the allegations are "completely untrue."
Life & Style reports that Kalika Moquin, a Las Vegas marketing manager, is the latest woman to have had an affair with Tiger Woods. Reports of Moquin follow allegations about Rachel Uchitel and Jaimee Grubbs, both of whom have been linked to Woods physically and romantically in the past week. Here is the press release from the magazine:
Life & Style can exclusively reveal the identity of a woman who has quietly been seeing golf star Tiger Woods for months -- as recently as late October.


Kalika Moquin, a marketing manager for The Bank nightclub in Las Vegas, hooked up with Tiger more than once at his Las Vegas hotel during the weekend of Oct. 23, an insider tells Life & Style. Kalika is the third woman to be publicly linked to Tiger. Club promoter Rachel Uchitel and Los Angeles cocktail waitress Jaimee Grubbs have also been named in shocking reports as women with whom Tiger has cheated on his wife of five years, Elin Nordegren.


When contacted by Life & Style, Kalika neither confirmed nor denied an affair with Tiger. "It's not appropriate for me to comment one way or the other," she said. "At this time, I'm just choosing to focus on my job."


Reps for Tiger would not comment. But the insider tells Life & Style, "They've hooked up a bunch of times. Tiger told Kalika that married life isn't all it's built up to be. He said he wasn't happy in his marriage or his home life and that there was just so much pressure on him."

For more on the Tiger Woods cheating story, pick up the new issue of Life & Style, on newsstands today.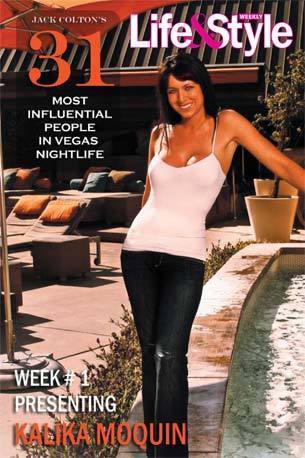 Related
Popular in the Community