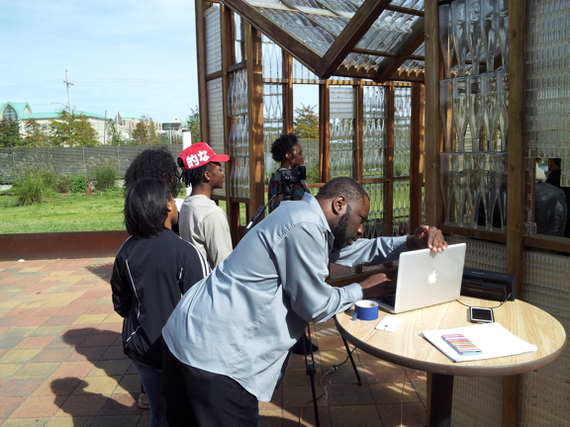 This past year has been filled with many ups and downs personally, professionally, and culturally. One of the ups was when I traveled to New Orleans to perform and conduct a workshop with students at Xavier University of Louisiana. The workshop is part of Prospect New Orleans Bridge Years, which is leading up to the triennial P.4 in 2017.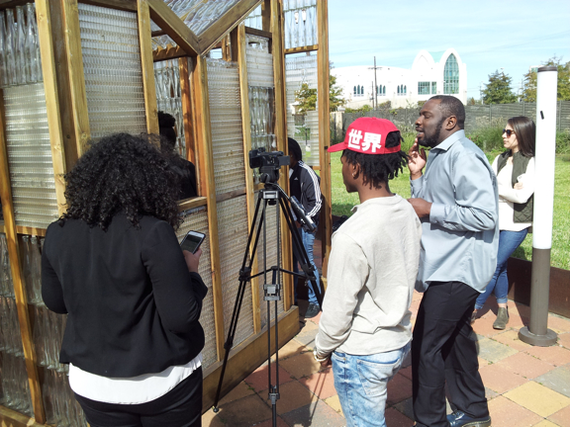 The idea behind my workshop evolved from my desire to one day open an exhibition space that exhibits original work from my former students and workshop participants alongside documentation or actual works created from exercises or class assignments. Presently, I am collaborating with organizations, institutions, and spaces to develop and execute this vision.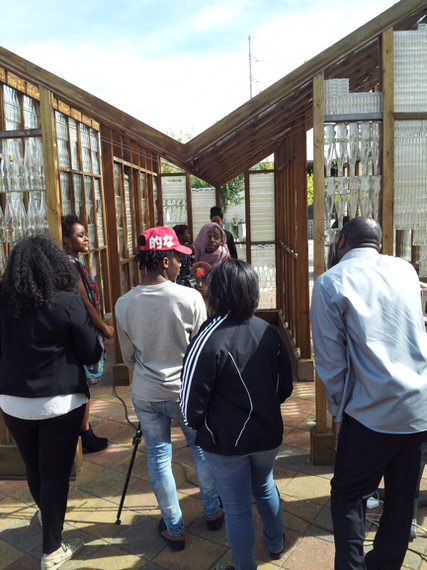 For Xavier, students were sent scripts and audio files to memorize while they created a look based on their interpretation of the character. The others were production assistants. As with my work, the intention was to explore notions surrounding gender and identity politics.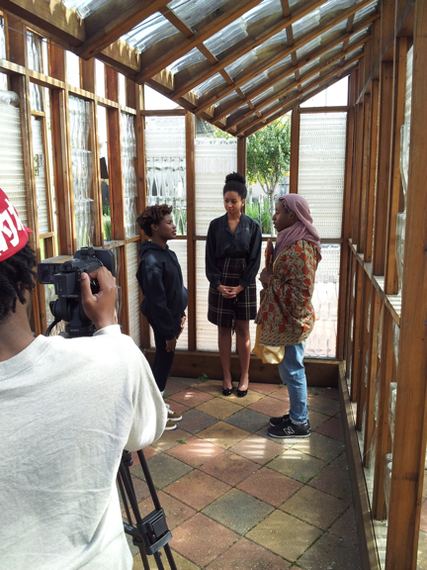 Many have asked me what do I think of today's climate, youth in particular, with all the racist killings by police and protesting going on? Often these questions have created stress, anxiety, or confused me. I grew up in the eighties and nineties and had assumed so much of what I am seeing now was no longer happening. I admit I grew up in rural Florida, but still, we always had the awareness that we should be working towards "making something out of ourselves" and "staying out of trouble". For myself, I created a life in the arts, where many of my dreams have manifested. Unfortunately, that is not the case for everyone. Honestly, I cannot tell if all of the killings and protests are about progress that has not been made or simply distractions for those who thought they were or are living the "(American) dream". It is probably a little bit of both. As history and the bible have taught us, every war (civil or world) begets the next. Clearly, lesson not learned on all fronts. When and if peace can actually exist on earth? Perhaps...Maybe....However, until then, I will continue to create personal peace and professional productivity and hopefully that will contribute to "us", humans having a more positive, productive, and peaceful existence.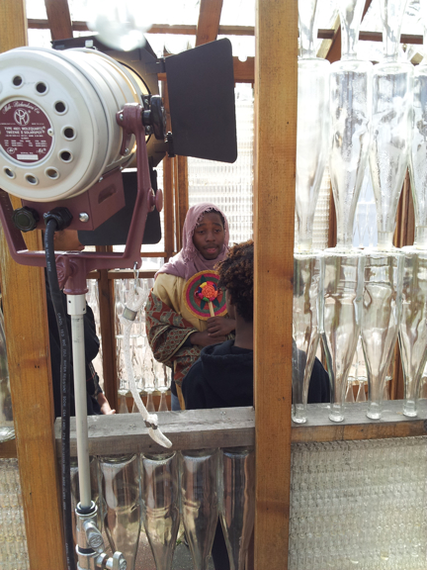 Working with students at Xavier was wonderful. We chatted about what they thought of the workshop assignment. They felt they knew the characters, which does come across in their performances. And we discussed where they are and what they aspire to be? The good news is they have dreams and are working toward careers in media and other areas, which drew them to the workshop. There were moments when I felt and knew I was in the presence of bright futures. I was reminded that education is key no matter what we learn. What are we teaching our children?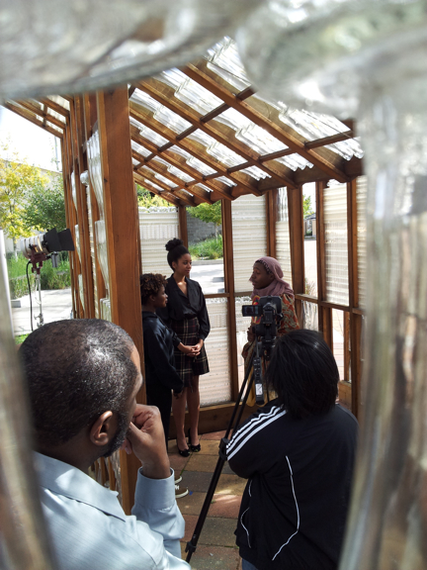 Below is the video we created. The material workshopped includes a scene from my yet-to-be produced feature film Art Jobs and Lullabies and the wedding scene from Conversations Wit De Churen IX XI XII: Dayz of Our Ego (2015).
Calling all HuffPost superfans!
Sign up for membership to become a founding member and help shape HuffPost's next chapter