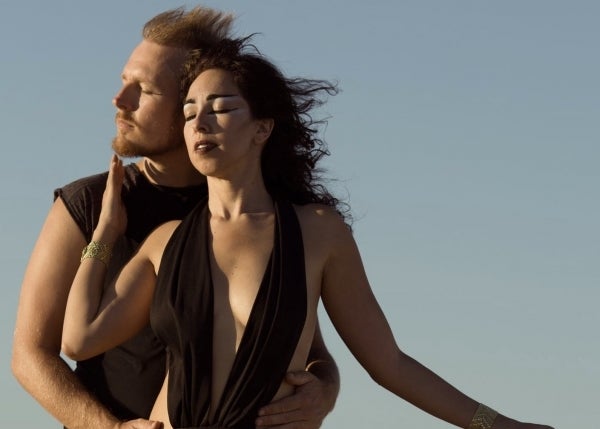 Not a day goes by where I am not inundated by articles and social media posts about the plight of our planet. With environmental issues appearing faster than they are being resolved, it becomes difficult to discern which are of greater urgency, or whether urgency is even the proper way to rank these issues. While all of the ecological wars against Mother Earth are significant, it is up to us to choose which battles to fight. Musician and founder of Merkaba Music Kalya Scintilla chooses to fight for the trees.
Hailing from Australia, Kalya has evolved from his early days of playing in garage bands to performing on palatial stage structures at events like Symbiosis Gathering and Burning Man. His music reaches across spectrums with his electronic career beginning in psy-trance under the moniker Merkaba and eventually growing into the tribal bass sounds of Kalya Scintilla. In 2012, Eve Olution, creator of Evokation Sacred Art, a ritual theatre collective, joined Kalya's vision of creating a live musical experience that is deeply rooted in the traditions and sounds of ancient cultures. Together they evoke our most primal desires, from the sensual spell of love to the uncontrollable urge to dance, Kalya and Eve enchant all those who see them. They are a powerful duo who have chosen to funnel their energy into rebuilding our planet.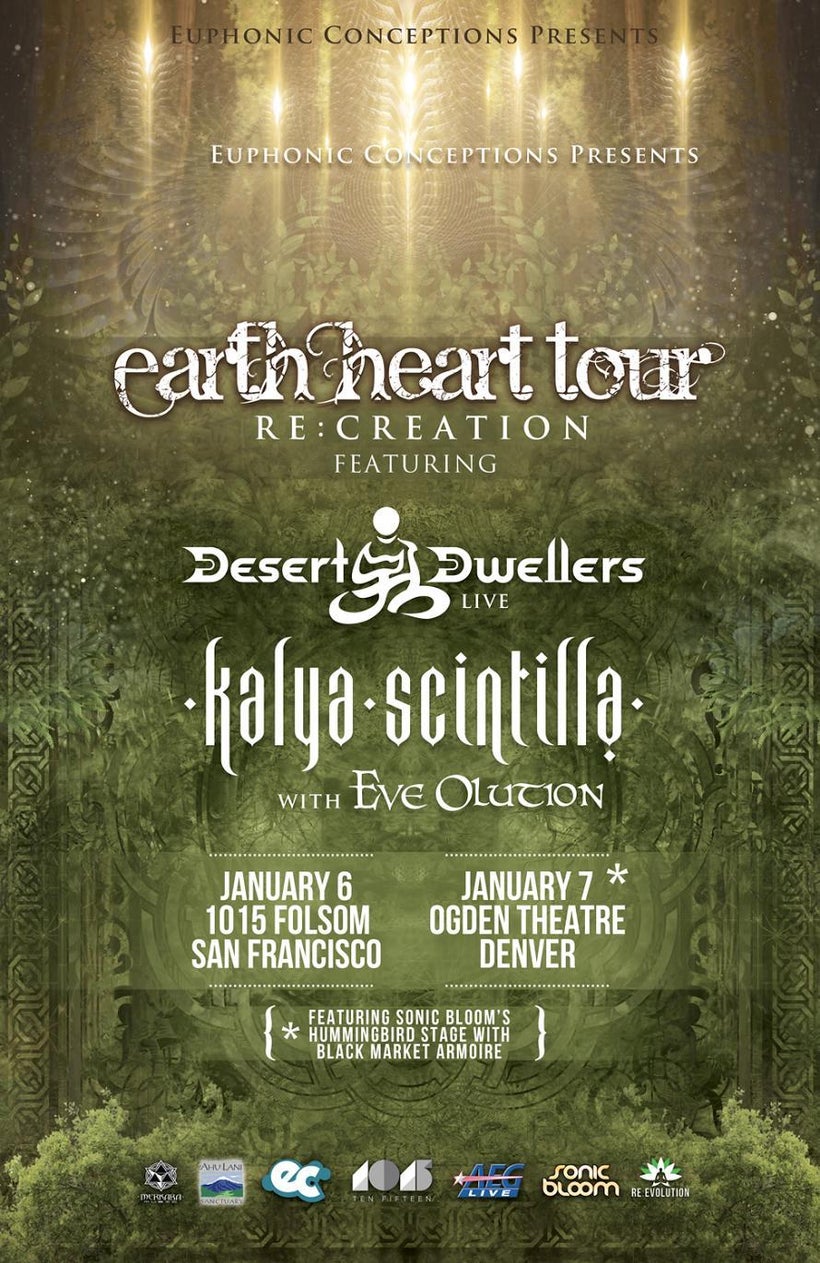 Kalya Scintilla and Eve Olution are dedicating 2017's Earth Heart tour, which travels to San Francisco and Denver, to our selfless masters of photosynthesis, the trees. The money collected from these shows will go to the Ahu Lani Tree Sanctuary which is located on the Big Island in Hawaii and is a certified member of the Conservation Reserve Enhancement Program (CREP). This is not their first foray replenishing forests with the Earth Heart community. "In fall of 2015, Earth Heart placed seeds in the hands of all those who came to see us around the U.S.," says Eve. "This year we would love your help in planting tree seedlings. Planting trees brings fresh water back to dried up creeks and rivers from deforestation." In addition to their Earth Heart Tour, Eve will be debuting her Evokation Sacred Art performance with Kalya in the summer of 2017 at select festivals. The show will be choreographed to the new Kalya Scintilla album which will be the second part of a three-part concept album.
As the festival community grows, so too does our strength. We are moving from an era of rebellion to an era of action as the power we possess to improve this world is being realized. Activism is not a trend, it is a tool we can use for the long process of reshaping our society. From Beethoven's "Ode to Joy" to John Lennon's "Imagine," music has always been a harbinger of change and the most enjoyable harbinger to hearken. Kalya Scintilla and Eve Olution are two humans who are actively pursuing change through music. They are utilizing their loyal fan-base and the festival community in a way that is above profit and beyond status. Trees and water are fundamental to human existence and Kalya and Eve are pouring their energy into keeping them safe. Through music they beautify our present and through activism they protect our future.
Calling all HuffPost superfans!
Sign up for membership to become a founding member and help shape HuffPost's next chapter
This post was published on the now-closed HuffPost Contributor platform. Contributors control their own work and posted freely to our site. If you need to flag this entry as abusive,
send us an email
.