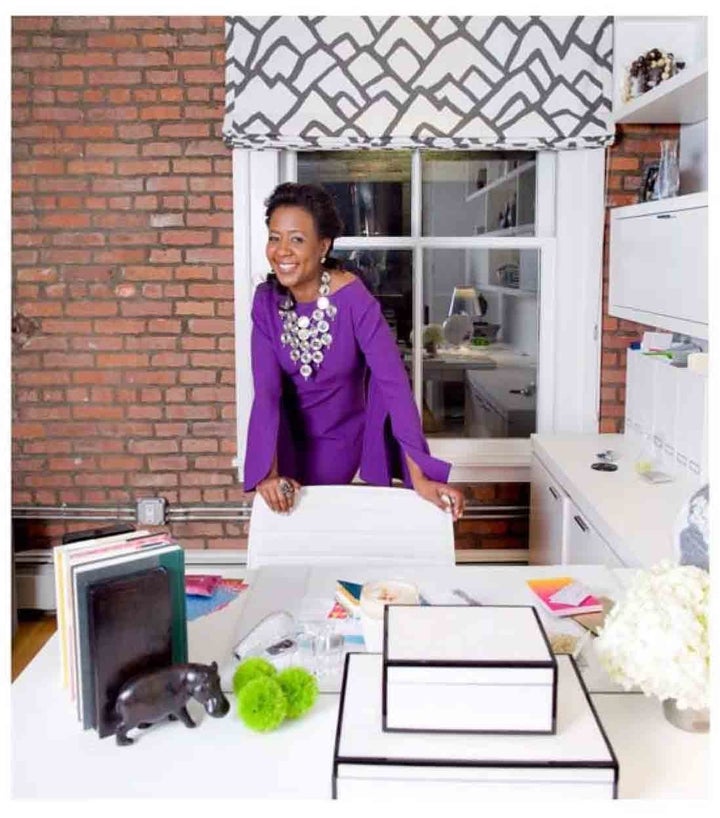 Editor's Note : HuffPost BlackVoices' "Second Act" series explores the impact of the nation's financial turmoil on the lives and career choices of African-American entrepreneurs. We've asked them to share how they've made the leap from a dead-end job or unemployment to self-employed business owner, or how they've reinvented their existing business in light of financial hardship. Got a story to share? Comment below!
Kalyn Johnson
www.effiespaper.com
ACT ONE: Corporate Law
On some career paths, you either love what you do or you love the money you make doing it. As a corporate attorney, Kalyn Johnson fell somewhere in between, initially pursuing a law degree as a supplement to the degree she held in public policy. Her plan? Practice law long enough to pay off the debt she'd amassed and then jump ship. "I was the person who went to law school not thinking I was going to practice," she says. But as the daughter of Baby Boomers who, according to Johnson, "grew up in an era where people were either doctor, lawyer or indian chief -- maybe a teacher or engineer," she went with it.
At the height of her career, Johnson had the requisite six-figure salary, a condo in Park Slope, Brooklyn, and a number of high-profile deals under her belt. She'd honed in on environmental transactional work and saw the deals on which she'd worked land on the front page of The New York Times and The Wall Street Journal.
Beyond that, however, "I just was one of those people who was not a happy camper practicing law," she says. "I liked the intellectual part of what I was doing and I liked working with really smart people, but I didn't necessarily like the stress."
That stress came to a head in December 2006, in the week between Christmas and the New Year, when Johnson made an error doing the kind of deal she'd mastered during her 10-year career. The meltdown that ensued, and some honest feedback from her now-husband, marked the beginning of the end of Johnson's career in law.
INTERMISSION
"Once I made the decision to leave the practice of law, I wasn't quite sure what I was going to do," Johnson says. She gave it six months more in which to stock away some cash, all the while networking through a close friend who'd introduced her to an organization for female entrepreneurs called Ladies Who Launch. The group's Incubator Workshop, designed to help women take their projects, businesses or ideas to a new place, was just what Johnson needed to kickstart her nascent ideas.
"What was very interesting about the process -- there were about 11 other women in this group -- was that all of these women didn't know me and yet, through the exercises that we did and the little bit of networking, they were able to see that I had a creative side that was lying dormant."
WATCH
:
The group's suggestion to pursue something related to fashion resonated with Johnson who says she was the girl who was everyone's personal stylist, going shopping with friends for special events and picking up items at the mall that she thought family members would look good in.
Incidentally, her first official client turned out to be a friend who was also transitioning out of law into a career as a television host.
Johnson drew on her legal connections until she developed a solid enough base to launch her first company Style by Kalyn Johnson.
ACT TWO: Stationery Design
"The thing about going to law school and practicing law is that you learn to think incisively. You have to become very disciplined, and you learn how to service clients," Johnson says of the skills she brings to her work post-law.
For her August 2008 launch, Johnson drew in an impressive crowd of recruiting partners from many of New York City's top law firms who were interested in the image consultation seminars she'd been hosting for summer and first-year law firm associates.
One month later, the Great Recession set in, and companies began retracting their offers to work with her in an effort to conserve funds for more essential needs.
Johnson took a step back, retooled and started working with individuals instead. She was also hired by CNN the following year to help dress some of their on-air talent, a gig she's still called on to do today.
When her wedding came around in 2009, Johnson found herself spending more money on paper than she'd spent on her dress, inspiring the idea for her next pursuit, a stationery company called effie's paper.
Named after Johnson's grandmother, Mrs. Effie Hayes, the collection was originally produced with the help of a graphic designer, though Johnson has since taken the helm (and a few design classes), partnering with printers in New York, California and Utah.
In 2012 she plans to debut a collection for men, called Bespoke Bloke, and foray into wedding monograms.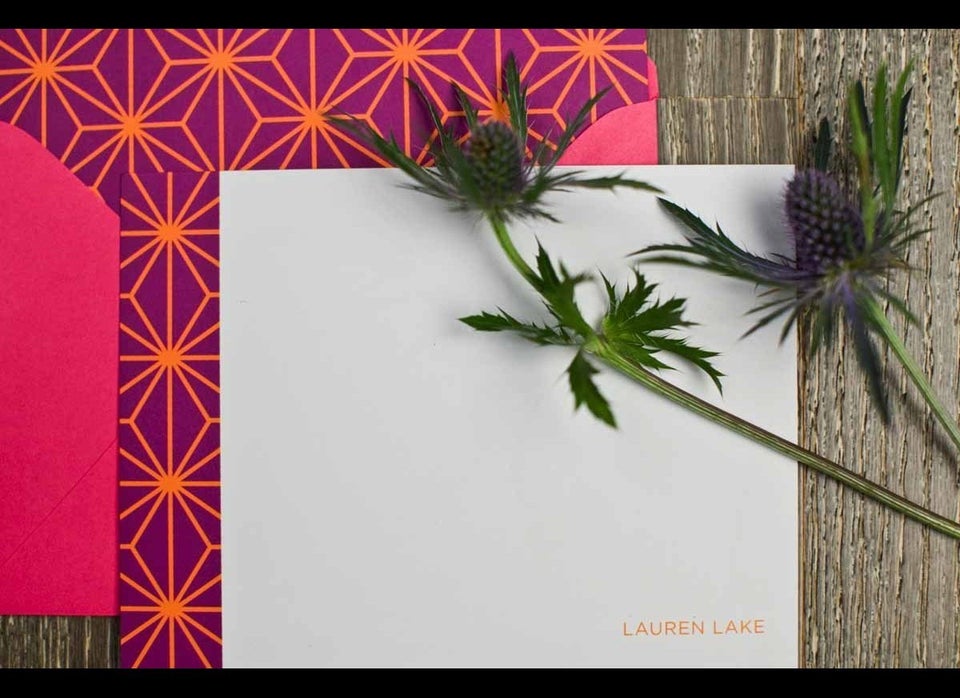 Popular in the Community