This unlikely family is creating a surfing legacy, one little piglet at a time.
When the world met Kamapua'a — known as Kama the Surfing Pig — in 2014, he became an overnight celebrity, surfing up a storm with his owner Kai Holt on the Hawaiian island of Oahu.
Now, after two years in the spotlight, Kama has become the proud father of a new surfing piglet: Kama 2.
Since surfing skills run in the family, Kama 2 is getting his shot at fame in a new video by GoPro that has gained over 100,000 views in about a month.
Kama Jr. may look completely comfortable on a surfboard now, but it took a little coaxing to first get him in the water.
The video below revisits Kama 2's early days in the ocean with a clip of the piglet cautiously walking along the water's edge as his owner encourages him to get his hooves wet.
Later in the video, we see a slightly older Kama 2 warming up to the water. Eventually, he is confident enough to jump into the ocean by himself for a swim.
His little feet paddling in the water will melt your heart.
Now that Kama 2 has honed his swimming skills -- and has nearly doubled in size -- he can whiz through the waves on a board just like his dad did before him.
"By the time the world's got a load of the first one, a year's gone by," Holt told KITV.
Lucky for us, Kama 2 is a new father -- and his daughter, Kama 3, is gearing up to carry on the family's surfing tradition. She made her public debut this past Father's Day with a trip to Oahu's Sandy Beach.
Only time will tell when Kama 3 will hop onto a board and start surfing, too.
Check out the full video of Kama 2 below: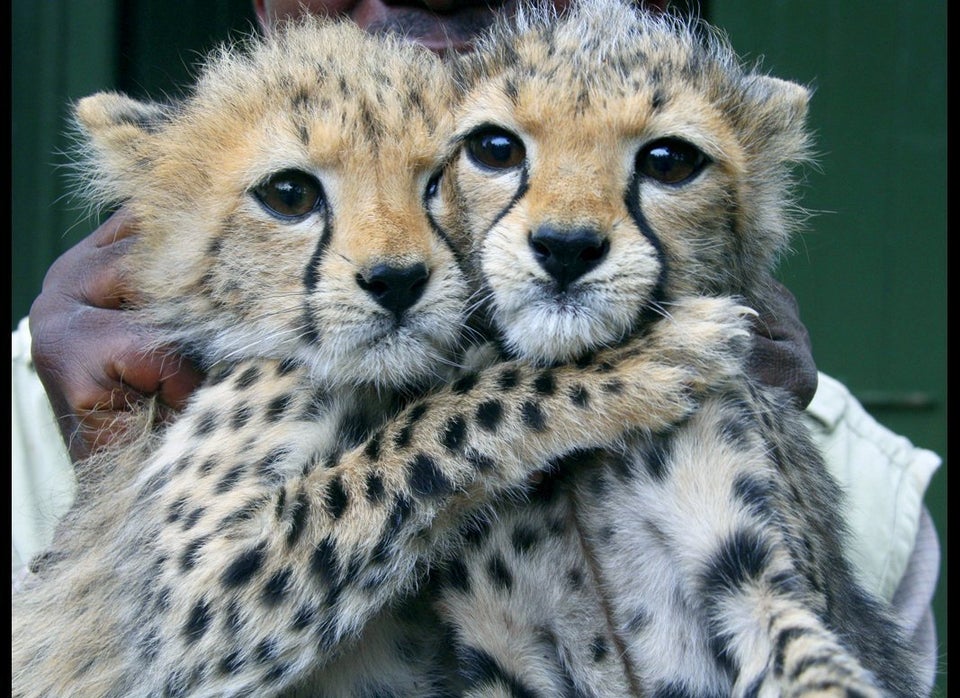 Baby Animals
Popular in the Community