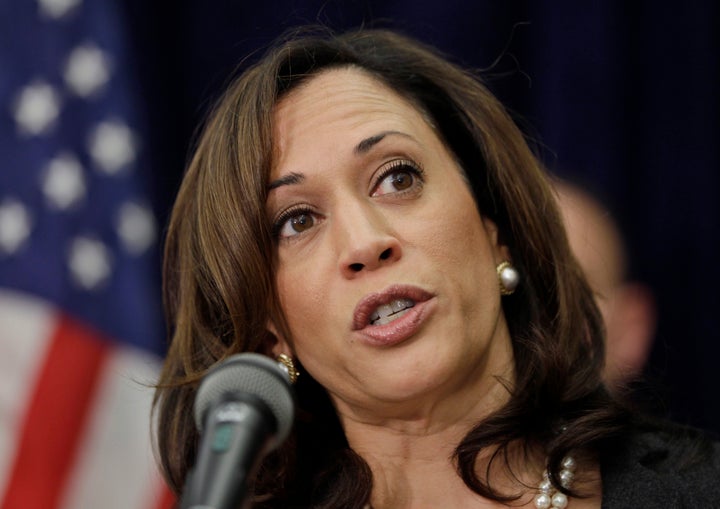 One day after New York Attorney General Eric Schneiderman was named co-chairman of a federal mortgage fraud task force, California Attorney General Kamala Harris announced that she still refuses to join the national foreclosure settlement currently under negotiation among the Obama administration, the state attorneys general and the nation's five largest banks.
"We've reviewed the details of the latest settlement proposal from the banks, and we believe it is inadequate for California," said Shum Preston, spokesman for the California Department of Justice in a statement released Wednesday. "Our state has been clear about what any multistate settlement must contain: transparency, relief going to the most distressed homeowners, and meaningful enforcement that ensures accountability. At this point, this deal does not suffice for California."
One major issue still undecided is the extent to which banks will be released from liability for misconduct in the mortgage market, say sources familiar with the negotiations. If a broad release is granted, states couldn't pursue their own civil investigations of bank misdeeds.
Another ongoing concern is that the financial benefit that homeowners would receive from the settlement seems too small, say sources familiar with the negotiations.
The deal has been in the works since October 2010, when attorneys general from all 50 states banded together with the federal government to punish five large financial institutions -- Bank of America, JPMorgan Chase, Citigroup, Wells Fargo and Ally Financial -- for mortgage-related misconduct, including robo-signing and failure to provide mortgage modifications to eligible homeowners. In addition to a monetary penalty, the deal is expected to reform the mortgage servicing industry and offer relief to homeowners in the form of mortgage modifications, principal writedowns, refinancing and other options.
Both Harris and Schneiderman walked away from the negotiations over concerns that the deal would be too soft on the banks.
In his State of the Union address on Tuesday night, President Barack Obama announced the formation of a financial crimes unit, under which "federal prosecutors and leading state attorneys general [will] expand our investigations into the abusive lending and packaging of risky mortgages that led to the housing crisis. This new unit will hold accountable those who broke the law, speed assistance to homeowners, and help turn the page on an era of recklessness that hurt so many Americans."
Schneiderman is one of five men selected to co-chair the new unit, which is part of a larger Financial Fraud Enforcement Task Force, a sprawling cross-agency investigative effort established by Obama in November 2009 to "hold accountable those who helped bring about the last financial crisis as well as those who would attempt to take advantage of the efforts at economic recovery."
With representatives from more than 20 federal agencies and 94 U.S. Attorney's Offices, the task force has disappointed critics, who argue that it's chosen to pursue relatively small fraudsters while leaving alone the major offenders, including the CEOs of banks that wrongfully foreclosed on struggling homeowners.
"Look at what happened with WorldCom. ... Those guys were committing fraud at their own companies, and still they went to jail for what they did," said a prominent securities lawyer, referring to the fates of CEO Bernard Ebbers and other WorldCom executives.
In comparison, "these financial shenanigans had an impact way beyond any one company, and these guys are still walking around free," said the lawyer. "There's just not been much effort to hold Wall Street or any of these other guys accountable."