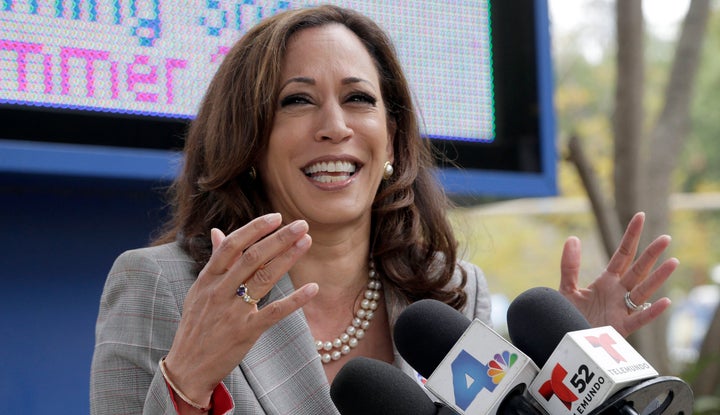 California Attorney General Kamala Harris defeated Rep. Loretta Sanchez (D) in Tuesday's election for California's open seat in the U.S. Senate, making her the first black woman elected to the upper chamber in more than two decades.
Harris will replace outgoing Sen. Barbara Boxer (D-Calif.), who announced her retirement in 2014 after serving more than two decades in the Senate.
In doing so, she's breaking down some noteworthy barriers: Harris is the second black woman and the first South Asian-American to serve in the Senate. She's also the first woman of color to represent California in the chamber.
Harris established early dominance in the race by announcing her candidacy shortly after Boxer said she would step down, and has held a strong lead over Sanchez throughout the contest. The progressive attorney general, known for working on criminal justice reform since taking office in 2011, had the backing of many of the country's top Democrats, including President Barack Obama and Vice President Joe Biden. She also notched endorsements from Boxer, Sen. Dianne Feinstein (D-Calif.) and California Gov. Jerry Brown.
Harris handily won the June primary with nearly 40 percent of the vote, while Sanchez finished second with 19 percent. California has what's known as a jungle primary system, meaning the top two vote-getters in primaries advance to the general election regardless of party affiliation.
Sanchez, who represents part of Southern California's Orange County, sought to win over Republicans who didn't have a candidate of their own on the ballot. She is often seen as more conservative than Harris on issues like national security and gun control, and argued that her experience on the House's Armed Services and Homeland Security committees made her more qualified to deal with national issues than her opponent.
The strategy won over some prominent Republicans. Rep. Darrell Issa (R-Calif.), who was in a tight re-election race of his own, endorsed Sanchez in September and appeared with her at an event in his San Diego district. Conservative radio host Hugh Hewitt and former Los Angeles Mayor Richard Riordan also endorsed the Democratic candidate, both citing her history of compromising with Republicans in Congress.
However, the strategy also may have alienated Democrats in the heavily blue-leaning state. Polls found Harris' lead slightly widening as the race went on. And Latino voters, who make up about one-third of California's electorate, gradually shifted from supporting Sanchez to supporting Harris. (If elected, Sanchez would have been the first Latina to serve in the Senate.) Many Republicans, meanwhile, said they would opt out of voting in the race all together.
Despite being California's first open Senate race since 1992, the contest failed to capture much attention and was largely overshadowed by the presidential race. Polls found the race drawing little interest among California voters, and many Republicans said they'd opt out of voting for the seat.
The contest also had few headline-making moments. A debate between the two candidates in early October was most remembered for Sanchez awkwardly doing the dab, a move popularized by NFL star Cam Newton. The campaign's biggest controversy, meanwhile, was Sanchez implying Obama endorsed Harris because they are both black.
Before You Go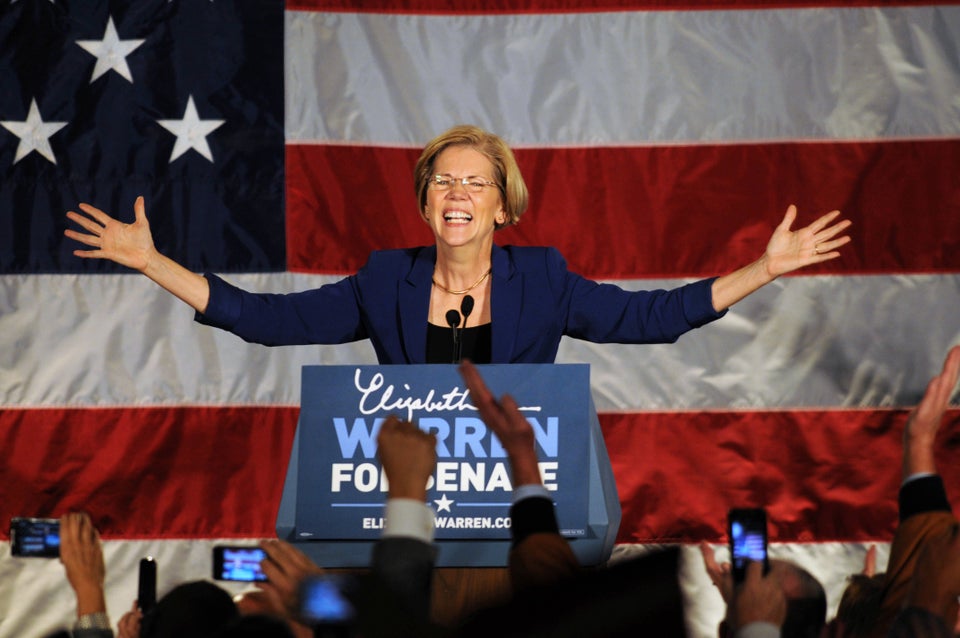 Women In The U.S. Senate
Popular in the Community