It's not the title she's running for but it's the title she's got: Kamala Harris, Converse queen.
The California senator and Democratic vice presidential candidate knocked our collective socks (and sneakers) off in Milwaukee earlier this week not only because she wore a pair of Chuck Taylors on the campaign trail, but because of her epic de-planing while wearing them:
Actor Elizabeth Banks summed it up pretty nicely in a comment on the post, declaring, "I'm never wearing heels again."
"I run through airports in my Converse sneakers," she said. "I have a whole collection of Chuck Taylors: a black leather pair, a white pair, I have the kind that don't lace, the kind that do lace, the kind I wear in the hot weather, the kind I wear in the cold weather, and the platform kind for when I'm wearing a pantsuit."
Harris has run around the country, danced in Iowa, attended Pride parades and walked the red carpet in Chucks as a politician, much of it during her own short-lived presidential bid last year. If the Milwaukee trip was any indication, we're going to see plenty more as she campaigns as Joe Biden's running mate. Perhaps we'll even get a personalized moment, like the one Karine Jean-Pierre, a senior adviser to the Biden/Harris campaign, shared on Instagram this week:
Below, 10 photos of Harris rocking Chuck Taylors all over the U.S.
June 2019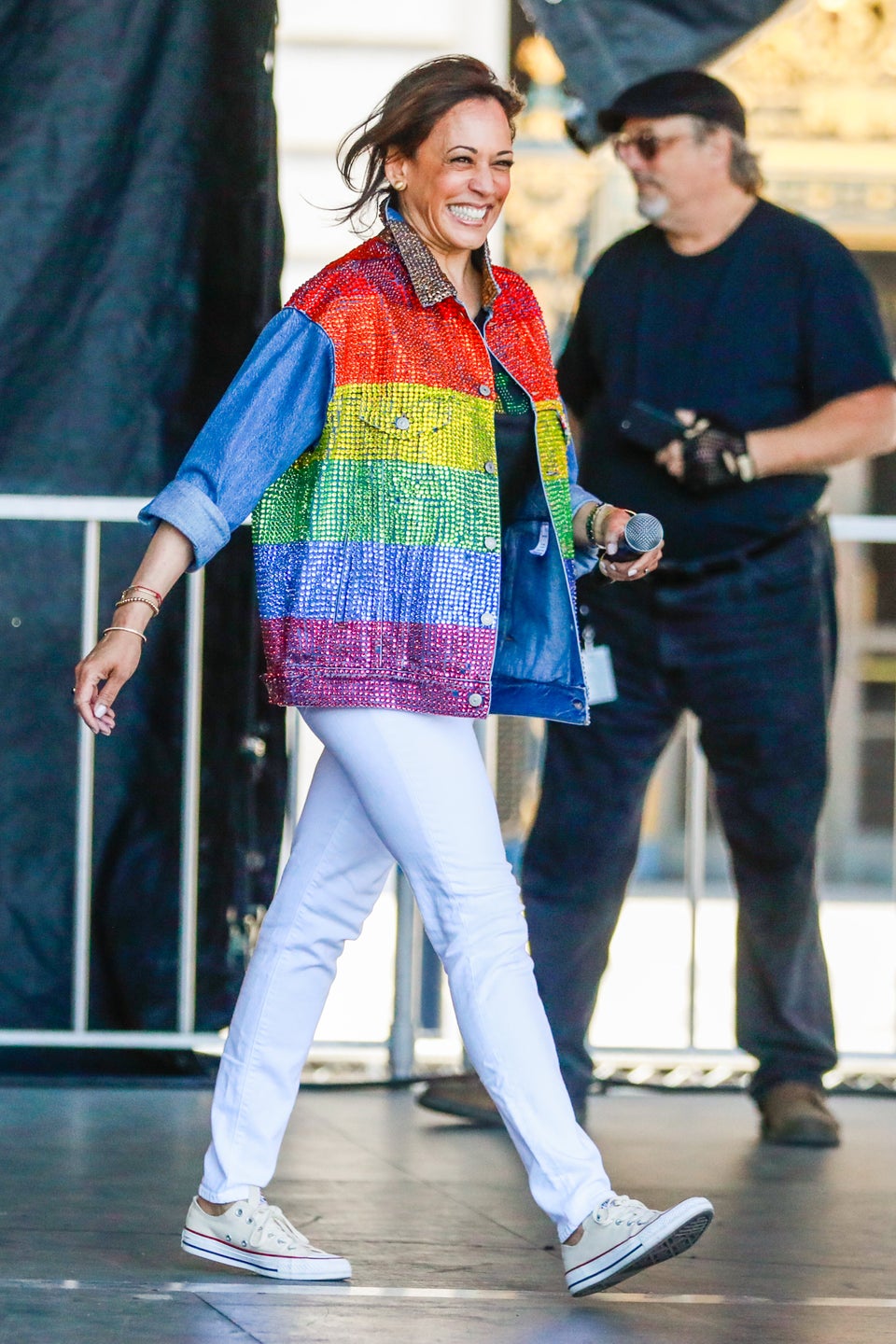 San Francisco Chronicle/Hearst Newspapers via Getty Images via Getty Images
July 2019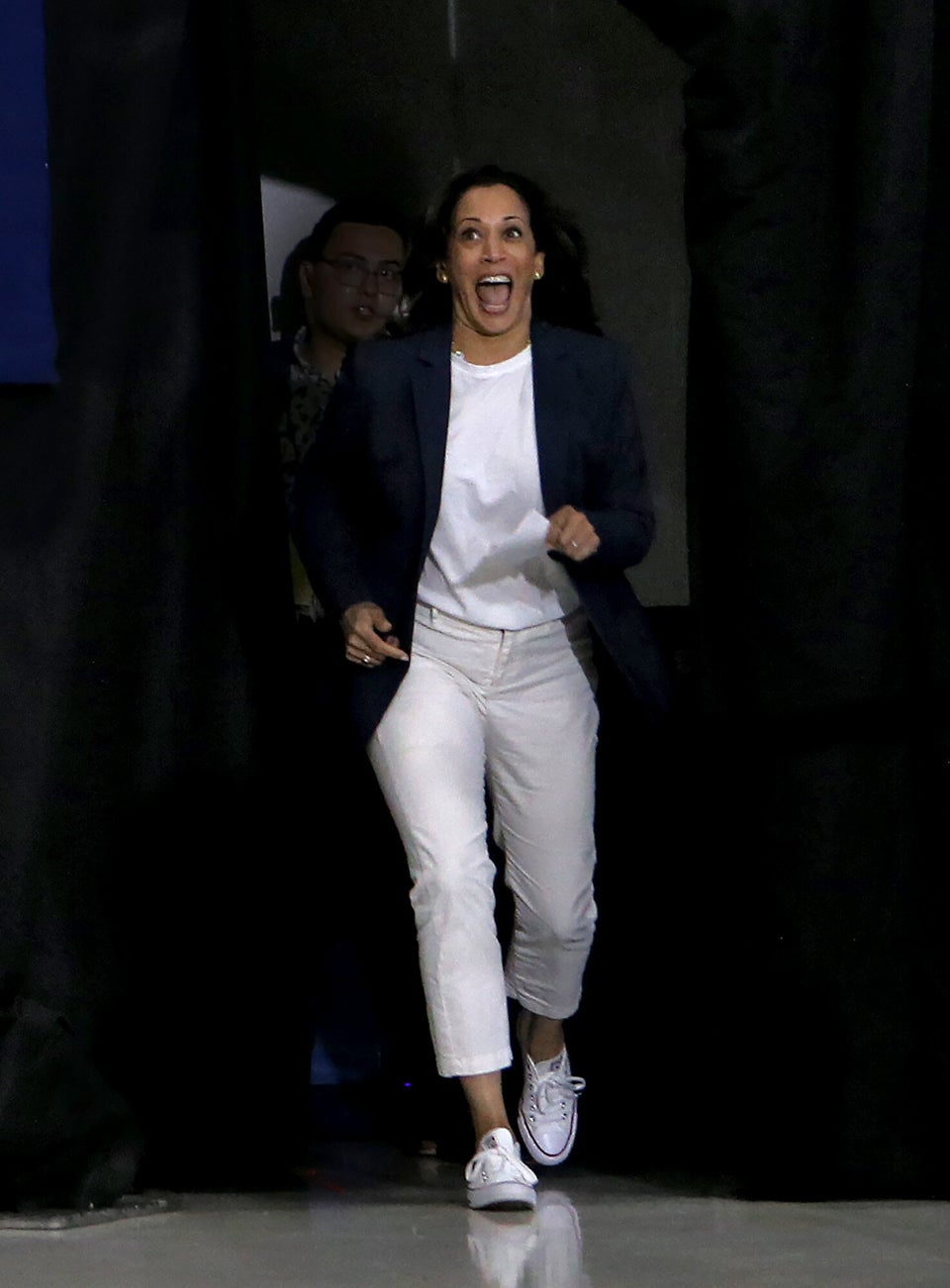 MediaNews Group/Boston Herald via Getty Images via Getty Images
August 2019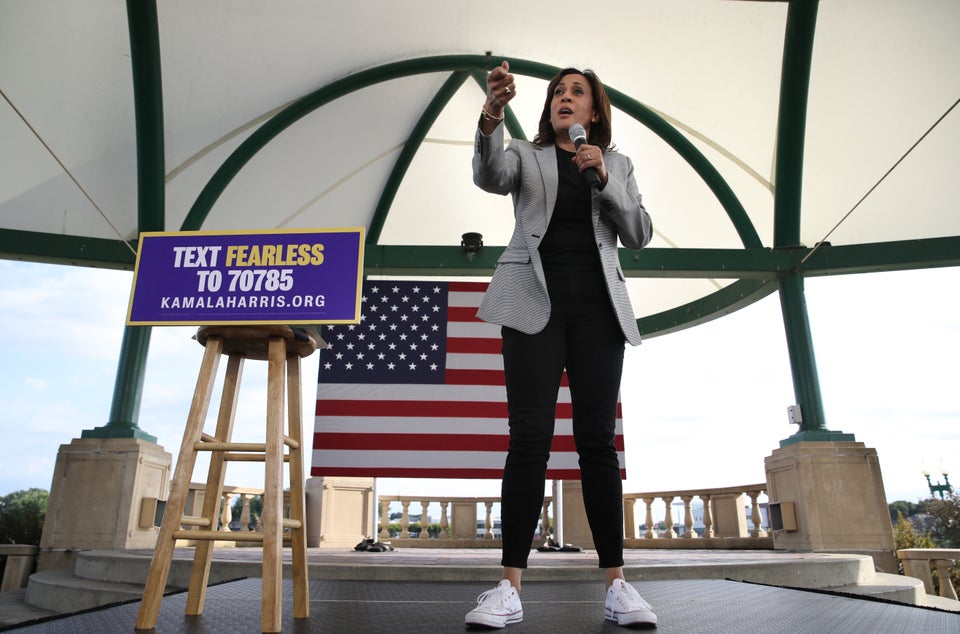 Justin Sullivan via Getty Images
August 2019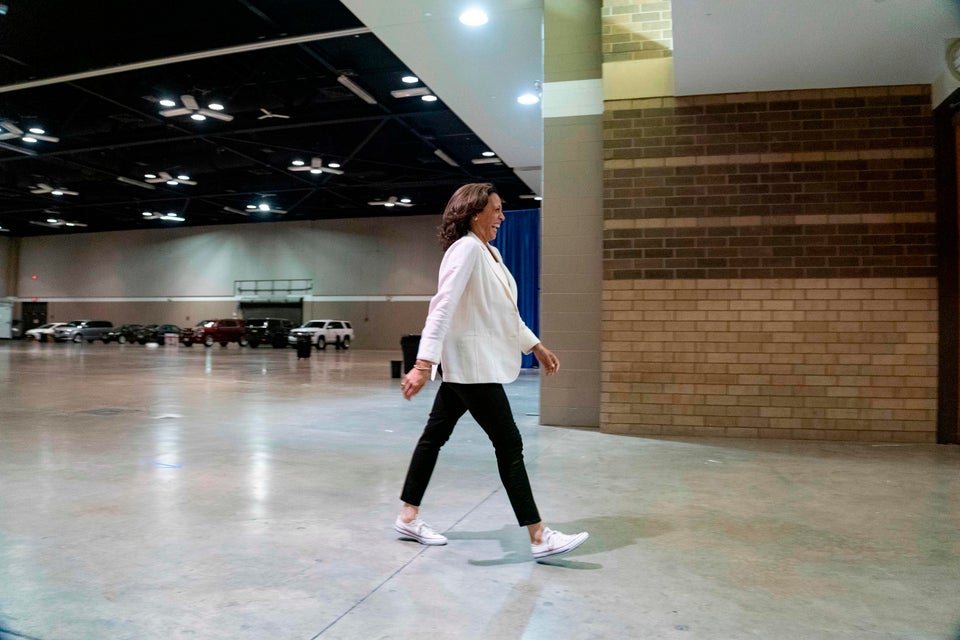 ALEX EDELMAN via Getty Images
September 2019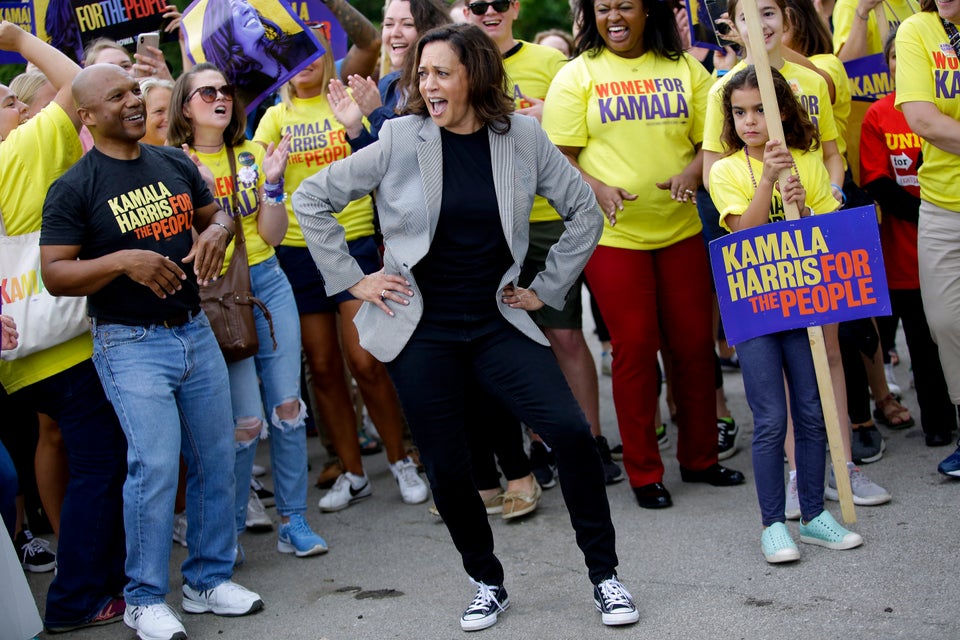 Joshua Lott via Getty Images
September 2020