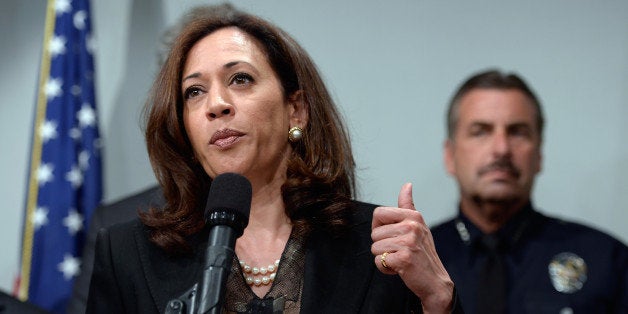 California Attorney General Kamala Harris says she's not interested in taking Eric Holder's job.
Shortly after Holder announced that he would leave his post as U.S. Attorney General, Harris was floated as a "serious contender" for the role. Harris, however, was quick to throw cold water on the speculation.
"I am honored to even be mentioned, but intend to continue my work for the people of California as Attorney General," Harris said in a Thursday statement. "I am focused on key public safety issues including transnational gangs, truancy and recidivism."
Harris, first elected in 2010 after serving as San Francisco District Attorney, is up for re-election as California's top cop this fall.
A White House official said Thursday that President Barack Obama has not yet decided on a replacement for Holder.