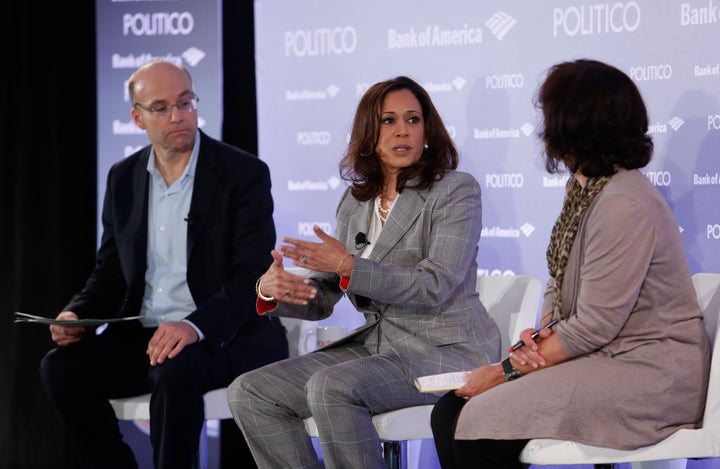 California Attorney General Kamala Harris criticized Congress on Friday for failing to pass meaningful gun control legislation and suggested that lawmakers should be forced to look at photos of gun violence victims before voting.
Harris, a Democrat who is running for retiring Sen. Barbara Boxer's (D-Calif.) seat, spoke with journalists Carla Marinucci and Mike Allen at Politicon, a political convention held in Los Angeles. During their conversation, Harris said members of Congress had failed to act after the 2011 shooting of former Rep. Gabby Giffords (D-Ariz.) and the 2012 shooting at Sandy Hook Elementary School, where a gunman killed 26 people, including 20 schoolchildren.
"They should have closed the chambers of Congress on the House and the Senate side, and said all you members go in there, only you, and spread out the autopsy photographs of those babies and [required] them to look at those photographs. And then vote your conscience," Harris said.
"I support the Second Amendment, but this has become a zero-sum game," she continued. "We need reasonable gun laws in this country that include background checks. It's ridiculous that we don't do it."
Polling suggests many Americans agree with Harris. According to a HuffPost/YouGov poll conducted earlier this year, 84 percent of Americans support background checks, and 60 percent back banning the sale of high-capacity magazines.
Harris' remarks follow the fatal shooting at a community college in Roseburg, Oregon, where 10 people were killed and nine others were injured on Oct. 1.
"Somehow, this has become routine," President Barack Obama said shortly afterward, in what was at least his 15th statement on a mass shooting during his presidency. "We've become numb to this."
As of Saturday, there have been more than 1,000 mass shootings in the U.S. since Sandy Hook. And according to a HuffPost/YouGov poll, 40 percent of Americans know someone who was fatally shot or who committed suicide using a gun.
Despite public support for background checks and other gun control measures, Congress hasn't done anything to curb gun violence. Rep. Mike Thompson (D-Calif.) is hoping to change that, introducing a resolution to create a select committee on gun violence in the House.
Thompson called gun violence "a legitimate reason to establish a select committee," in a critical reference to GOP-backed committees that are investigating the 2012 Benghazi attack and Planned Parenthood. He spoke on The Huffington Post's "So, That Happened" podcast last week about his efforts.
"I think it's time we elevate this and make sure the elected leaders in this country start paying attention," Thompson said.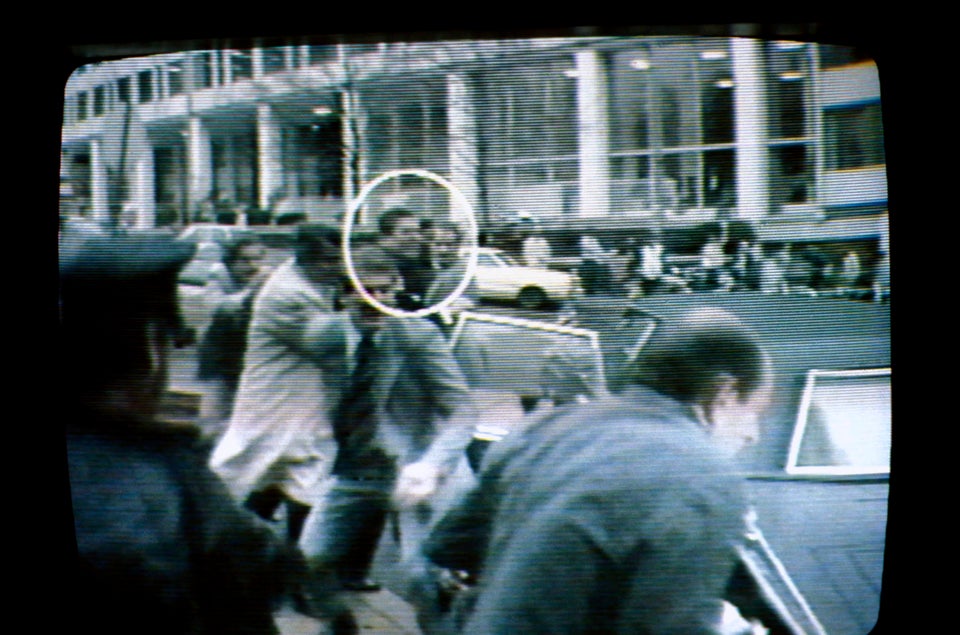 Pivotal Moments In The U.S. Gun Control Debate
Support HuffPost
The Stakes Have Never Been Higher
Popular in the Community