Holly Robinson Peete often says she wouldn't change her son R.J. for the world ― but she would change the world for her son. And she's ready to take her advocacy to Congress.
Fueled by her recent town hall discussion about policing and how to keep kids with autism, like R.J., safe when interacting with law enforcement, Peete has two big goals she wants to address on a national level: One, she wants to see more police training around autism, and, two, she plans to work on legislation that can identify young people with autism (on their driver's license, for example) to help prevent officers from misconstruing their behaviors as non-compliance. Peete has spoken with many community members, parents and former police officers about these potential solutions, and now she's taking the conversation to U.S. Sen. Kamala Harris.
Elected to the U.S. Senate in 2016, the California Democrat happens to be a family friend, Peete explains. "My mom and Kamala met years ago, early, early in Kamala's political career, and they bonded," she says.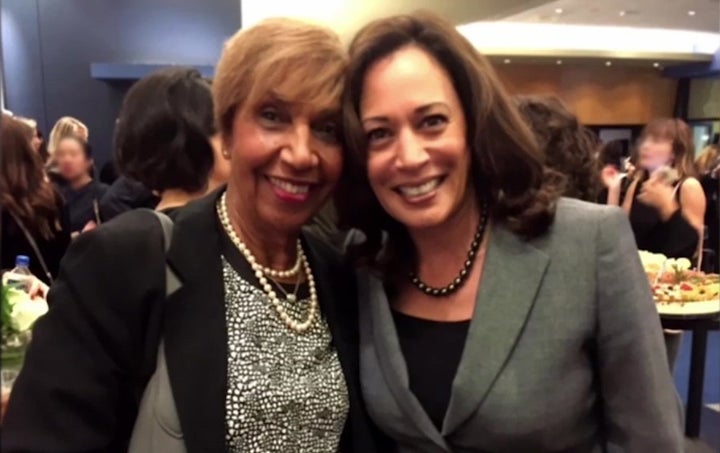 Joined by her mom, Dolores Robinson, Peete attended a rally in California during which Sen. Harris spoke in support of the Affordable Care Act. After the event, Sen. Harris made time for a grateful Peete and Robinson, who each shared their ideas for keeping individuals like R.J. well protected.
"We talk about how to keep our kids with autism safe in the community," Peete says. "What we're trying to come up with is: What do we do on a national level to get more autism training with law enforcement?"
Sen. Harris seems to be on the same page. "The training by law enforcement, I think, can be a national model, and that's something we should take to the next step in terms of talking with, for example, Police Officer Standard Training ― which is POST in California ― about looking at models and then encouraging that that be taught," she says.
Sen. Harris also finds a drivers' license identification piece "interesting," citing that people with autism aren't the only ones whose behaviors have been misinterpreted by police.
"There are several populations that fit into this category, including Parkinson's," Sen. Harris says. "It's about the ability to control the body movements, and how a person with Parkinson's was interpreted as being ... under the influence."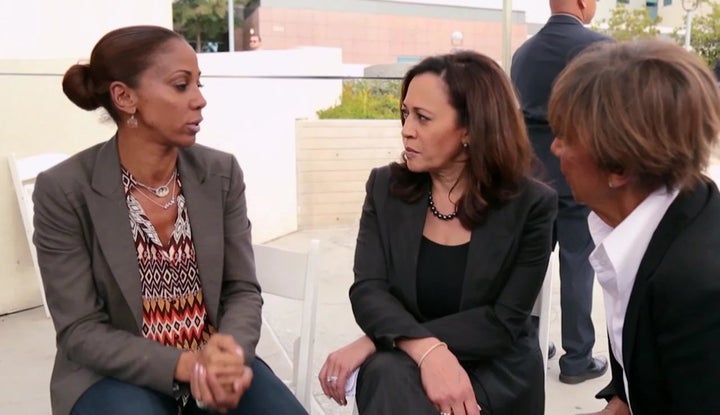 She continues, "I think this is an opportunity for that reason to look at what we can do around some coalition work ― certain diseases and certain conditions and special needs, and how it manifests itself in terms of how people actually move, physically move."
Peete and Robinson are encouraged by the discussion and more motivated than ever to march forward with their plans. "We're so lucky to have her as a senator from California, as a friend and as a fighter, as a warrior," Peete says of Sen. Harris. "I'm so filled with hope right now."
The season finale of "For Peete's Sake," including appearances by Sen. Harris, airs Saturday, April 8, at 10 p.m. ET on OWN. You can also watch full episodes on WatchOWN.tv.
Calling all HuffPost superfans!
Sign up for membership to become a founding member and help shape HuffPost's next chapter
BEFORE YOU GO
PHOTO GALLERY
Mom's Photos Show The 'Magical Perspective' Of Her Son With Autism