Sen. Kamala Harris (D-Calif.) was cut off by two of her male colleagues while questioning Attorney General Jeff Sessions on Tuesday, just one week after they interrupted her during a different hearing.
During Sessions' testimony before the Senate Intelligence Committee, Harris asked him to explain what Justice Department policy prevented him from answering some questions from the committee's members, and whether he had discussed that policy with his staff prior to the hearing.
But as Harris, a former prosecutor, pressed the attorney general to answer her questions, she was interrupted by the committee's chairman, Sen. Richard Burr (R-N.C.), and Sen. John McCain (R-Ariz.).
"Sir, I'm not asking you about the principle. I'm asking when you knew you would be asked these questions and you would rely on that policy, did you not ask your staff to show you policy that would be the basis for your refusing to answer the majority of questions that have been asked of you?" Harris, who is one of three women on the Senate committee, asked Sessions after he avoided directly answering her line of questioning.
"Chairman, the witness should be allowed to answer the question," McCain said.
"Senators will allow the chairs to control the hearing," Burr said to McCain. "Senator Harris, let him answer."
Harris later tweeted about the exchange:
Neither Sen. Ron Wyden (D-Ore.) nor Sen. Martin Heinrich (D-N.M.), who were fairly aggressive in their questioning, was cut off by their colleagues.
"As a career prosecutor and former attorney general, Senator Harris has run countless investigations, and will follow the facts wherever they may lead to get the truth for the American people," Harris spokesman Tyrone Gayle said last week. "That can only happen when witnesses answer questions."
Before You Go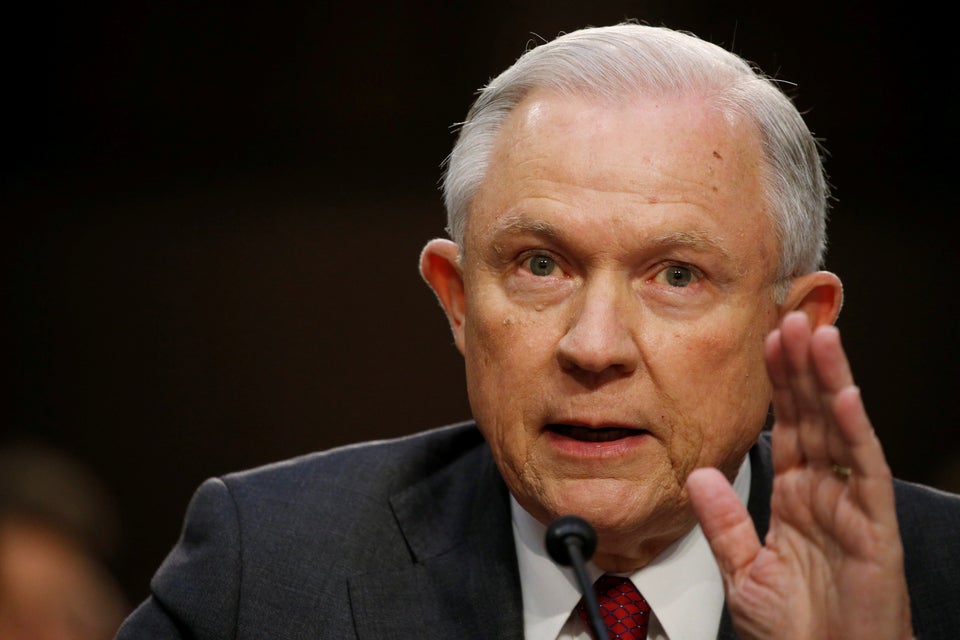 Jeff Sessions Speaks Before Senate Intelligence Committee
Popular in the Community