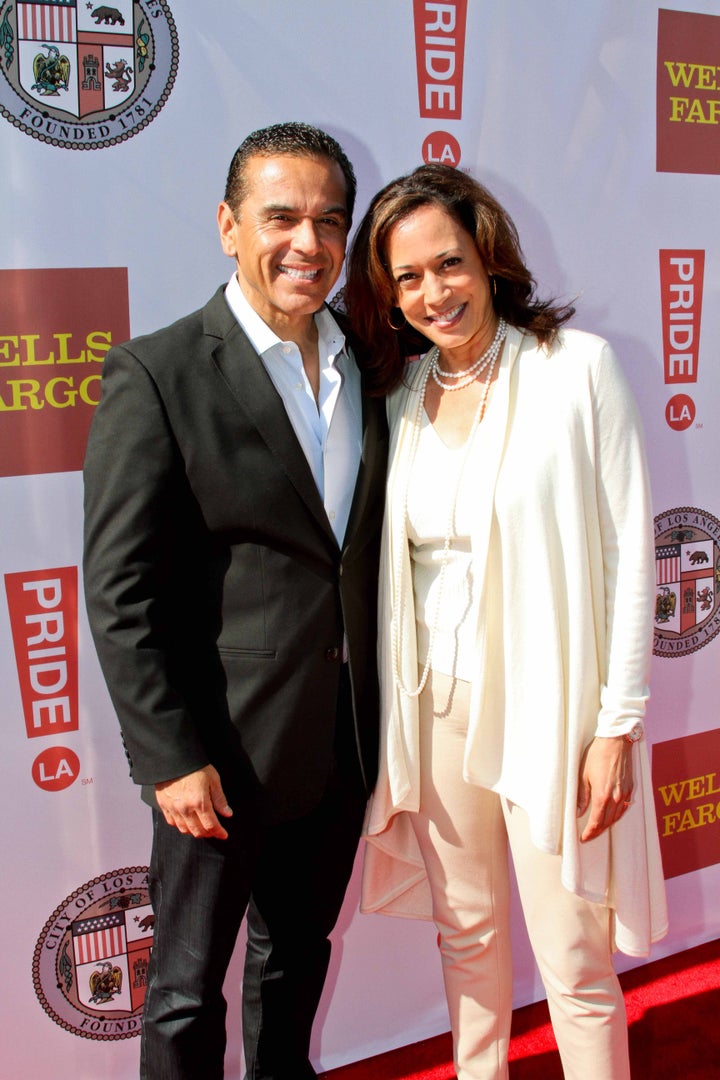 LOS ANGELES -- Techno music thumped through the normally idyllic Hancock Park neighborhood Sunday afternoon as Mayor Antonio Villaraigosa hosted his third annual LGBT garden party.
The backyard soiree, a kickoff to June's Gay Pride events, was brimming with men in candy-hued polo shirts and slim pants, drag queens in sequins and women in brightly colored sundresses.
Attorney General Kamala Harris, the event's guest of honor, stood out in the crowd. Dressed head-to-toe in cream, Harris took to the lucite stage in the middle of the garden and held forth with a preacher's fire that could have only been learned through years of Baptist church osmosis.
"I am a daughter of parents who met when they fought for civil rights in the sixties," Harris shouted across the din (the microphone was out). "I would not be standing here if people did not live and die in a courageous fight to defend everyone's civil rights."
The crowd responded with whistles and cheers, applauding when Harris promised to spread the fight for gay equality across the entire country until "all people will be treated with dignity as equals."
Harris will be part of the LA Pride Parade next weekend, where she'll be honored with the George Moscone Ally Award for championing marriage equality throughout her tenure as San Francisco District Attorney and, currently, as the state's Attorney General.
Throughout the garden party, Harris was stopped every few feet to chat or pose for pictures -- a veritable celebrity. But it wasn't always hugs and kisses for Harris, who made the fight against Prop 8 part of her platform during her run for Attorney General.
In 2010, Harris made the decision to not spend any taxpayer money on what would eventually be ruled an unconstitutional amendment, over and over again. Her stand against the popular vote wasn't so controversial -- Attorney General Jerry Brown had set the standard while he had been in office -- but it was years before Harris' point of view was vindicated in the courts and polls.
She spoke with The Huffington Post during the garden party about the things that mattered most to her in the fight for gay rights.
On the policies she's most proud of:
It ranges from what I did as district attorney of San Francisco -- there was a focus on hate crimes. I convened the first-ever national training conference for prosecutors on how to promote and deal with hate crime issues in terms of prosecutions and also protocol for defeating the gay panic defense.
As attorney general, of course, the position we have taken on Prop 8.
On taking a stand against the popular vote on Prop 8:
It's a just a matter of what is the right thing to do. And that's it.
On the soon-to-be-banned gay conversion therapy:
We don't want to promote any system that treats the fact that an individual is LGBT as a personality disorder. And anything that perpetuates that perception is harmful -- not only to that member of the community but the entire community.
On how to prevent anti-gay bullying and teen suicides:
We have to deal with the social isolation that many children are experiencing that lead them to those next phases, which include bullying, which include suicide. It's about teaching our children to detect when they are participating in isolating other children and detecting that kid who appears to be isolated before it gets to the point of bullying.
On President Barack Obama's upcoming LGBT fundraiser in LA:
I'm not sure if I'm going to be there. We're trying to figure out the schedule. I've got the passage of legislation in Sacramento right now that I'm fighting for. That's really one of my highest priorities right now.
Photos of the 2012 LGBT Garden Party.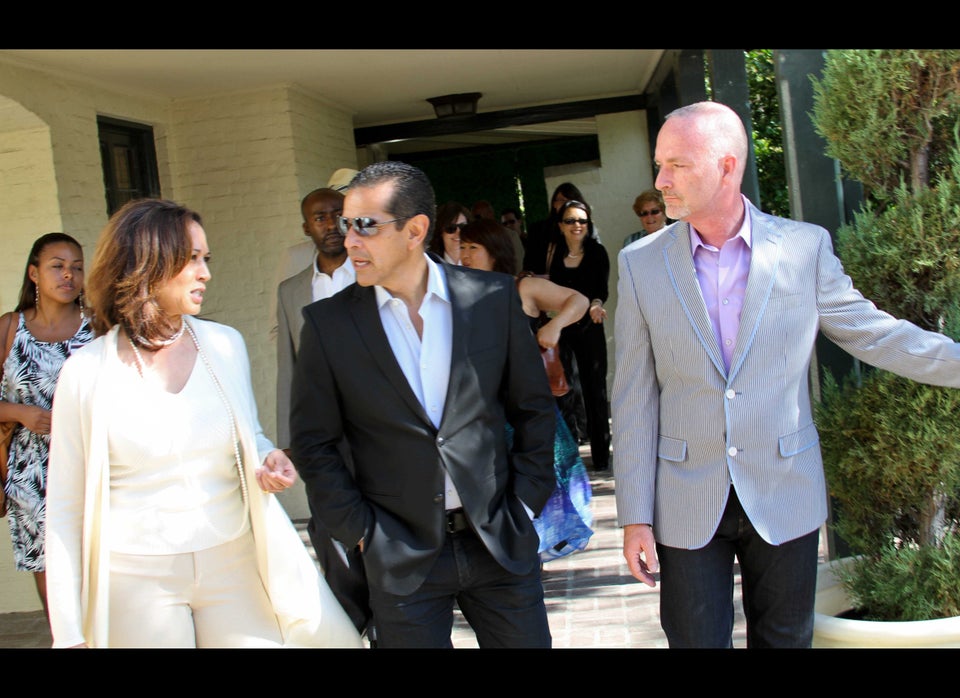 LA's 2012 LGBT Garden Party
Related
Popular in the Community