California Attorney General Kamala Harris says she is "not opposed" to legalizing marijuana, but stopped short of endorsing efforts to do so in the Golden State.
With legal recreational marijuana use fully underway in Colorado and Washington -- and similar programs on the horizon in Alaska, Oregon and Washington, D.C. -- advocates are hoping to bring a legalization initiative to the California ballot in 2016. Medical marijuana has been legal in the state since 1996, but recreational use is still prohibited.
In an interview Monday with BuzzFeed, Harris said that while she has no "moral opposition" to the substance, she has concerns over the law enforcement implications of legalizing it:
"I am not opposed to the legalization of marijuana. I'm the top cop, and so I have to look at it from a law enforcement perspective and a public safety perspective," Harris told BuzzFeed News in an interview in Washington, D.C. "I think we are fortunate to have Colorado and Washington be in front of us on this and figuring out the details of what it looks like when it's legalized."

"We're watching it happen right before our eyes in Colorado and Washington. I don't think it's gonna take too long to figure this out," Harris said. "I think there's a certain inevitability about it."
Earlier this month, Harris was elected to a second term, defeating pro-weed Republican Ron Gold. During the campaign, Harris largely evaded the issue, saying it should be left to voters to decide. (Recent polls have indicated that California voters support legalizing recreational pot.)
While California Gov. Jerry Brown (D) remains tepid on legal pot, the issue has found a champion in Lt. Gov Gavin Newsom, who has said he would back a legalization ballot measure in 2016. Harris, however, told BuzzFeed she feels it would be "irresponsible" for her to make a similar endorsement.
"It would be easier for me to say, 'Let's legalize it, let's move on,' and everybody would be happy. I believe that would be irresponsible of me as the top cop," she said.
Harris, seen as a rising star in the Democratic Party, has already been floated as a potential replacement for California Sen. Barbara Boxer (D), who is rumored to be leaning towards retiring after her term ends in 2016. She was also eyed as a potential replacement for outgoing U.S. Attorney General Eric Holder, but said she had no interest in the role.
"I am focused on key public safety issues including transnational gangs, truancy and recidivism," Harris said in a statement about the speculation.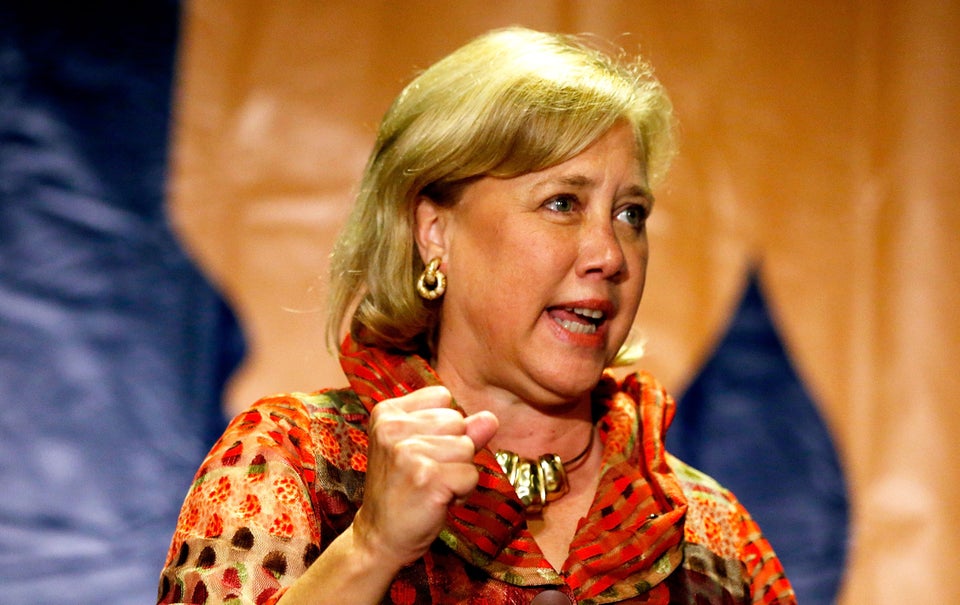 2014 Election Results: Winners & Losers
Popular in the Community