"The Attorney General and the President have been friends for many years," Harris spokesman Gil Duran said in a Friday statement. "They had a great conversation yesterday and she strongly supports him."
Obama caused a stir on Thursday when he remarked on Harris' appearance during a Democratic National Committee fundraising lunch in Atherton, Calif.
"She's brilliant and she's dedicated, she's tough," Obama said of the California attorney general. "She also happens to be, by far, the best-looking attorney general ... It's true! C'mon."
According to White House press secretary Jay Carney, Obama called Harris Thursday evening to apologize for his comments.
"He fully recognizes the challenges women continue to face in the workplace and that they should not be judged based on appearance," Carney said Friday. "They're old friends. He certainly regretted that [his comments] caused a distraction."
Harris, a longtime supporter of the president, campaigned for Obama in both 2008 and 2012. In September, she spoke at the Democratic National Convention in Charlotte, offering effusive praise for the president.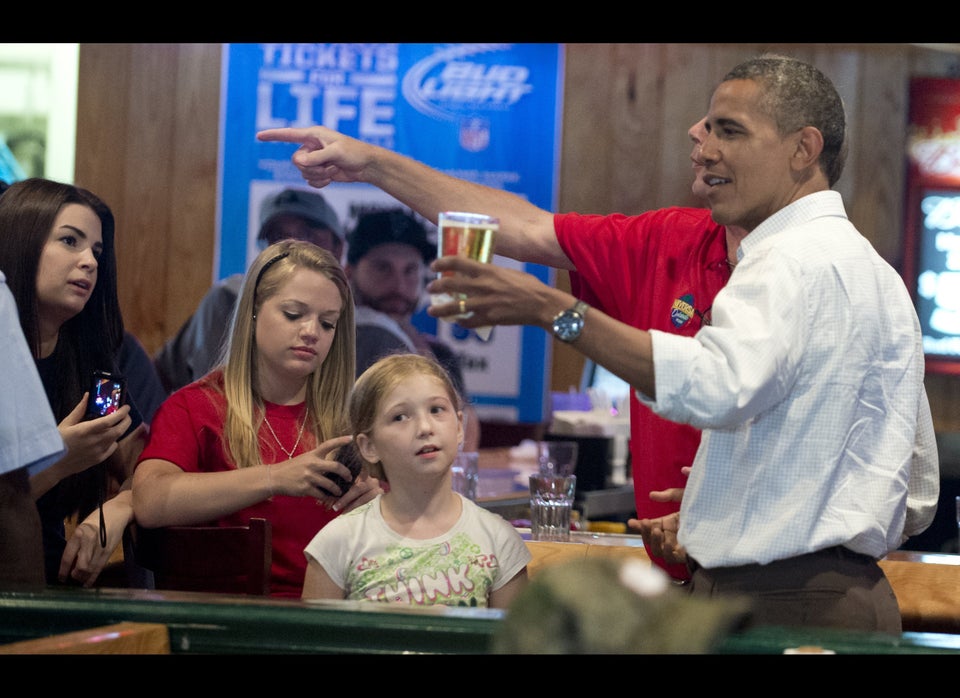 President Obama Drinking Beer
Popular in the Community