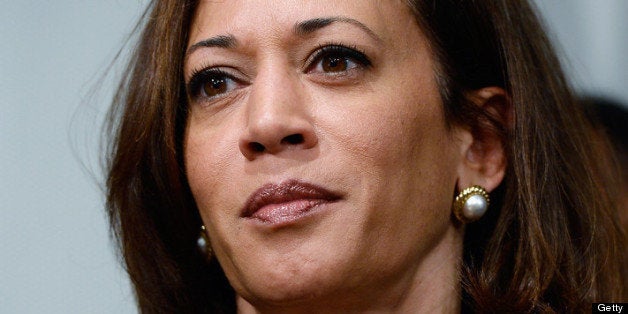 California Attorney General Kamala Harris gave a triumphant press conference Wednesday morning in reaction to the Supreme Court's decision to effectively dismiss California's Proposition 8, which barred same-sex couples from marrying.
In an exuberant speech delivered in downtown Los Angeles, Harris said that all 58 counties in California must abide by Northern California Judge Vaughn Walker's 2010 ruling that declared Prop 8 unconstitutional.
"I am absolutely saying that if the 9th Circuit lifts its stay before the 25 days, that marriages can resume in California -- and shall resume in California," Harris said. "As soon as they lift that stay, marriages are on."
In an emotional tribute to California's same-sex couples, Harris explained that even just one more day of unequal rights was one day too many.
"Each one of those days that has passed has been a day that a family member who may have enjoyed and participated in a wedding ceremony may have passed away," she said. "Each day that has passed is a day that a baby may have been born -- and that California child, then, is in a situation where they don't have the full dignity that other children have when they look up and they ask, 'Why can't my mommies or my daddies be married also?'"
"For that reason," she concluded, "I urge the 9th Circuit to lift the stay as quickly as possible."
In a statement released just after the Supreme Court's ruling on Prop 8 Wednesday, California Gov. Jerry Brown (D) also put the onus on the 9th Circuit to lift the stay on same-sex marriages.
"Same-sex Californians will not be able to marry until the Ninth Circuit Court of Appeals confirms the stay of the injunction, which has been in place throughout the appeals process, is lifted," Brown said in a statement.
Even though Judge Walker found Prop 8 unconstitutional, he also issued a stay on same-sex marriage along with his ruling, acknowledging that the case could still live on in appeals.
Unfortunately for Harris and same-sex couples who want to get married as soon as possible, the 9th Circuit has already confirmed that it will indeed wait for 25 days -- and even longer, if need be -- before lifting the stay on same-sex marriages.
The court prefers to wait for the Supreme Court's ruling to become official and also wants to give Prop 8 proponents time to ask for a rehearing, the Associated Press reports.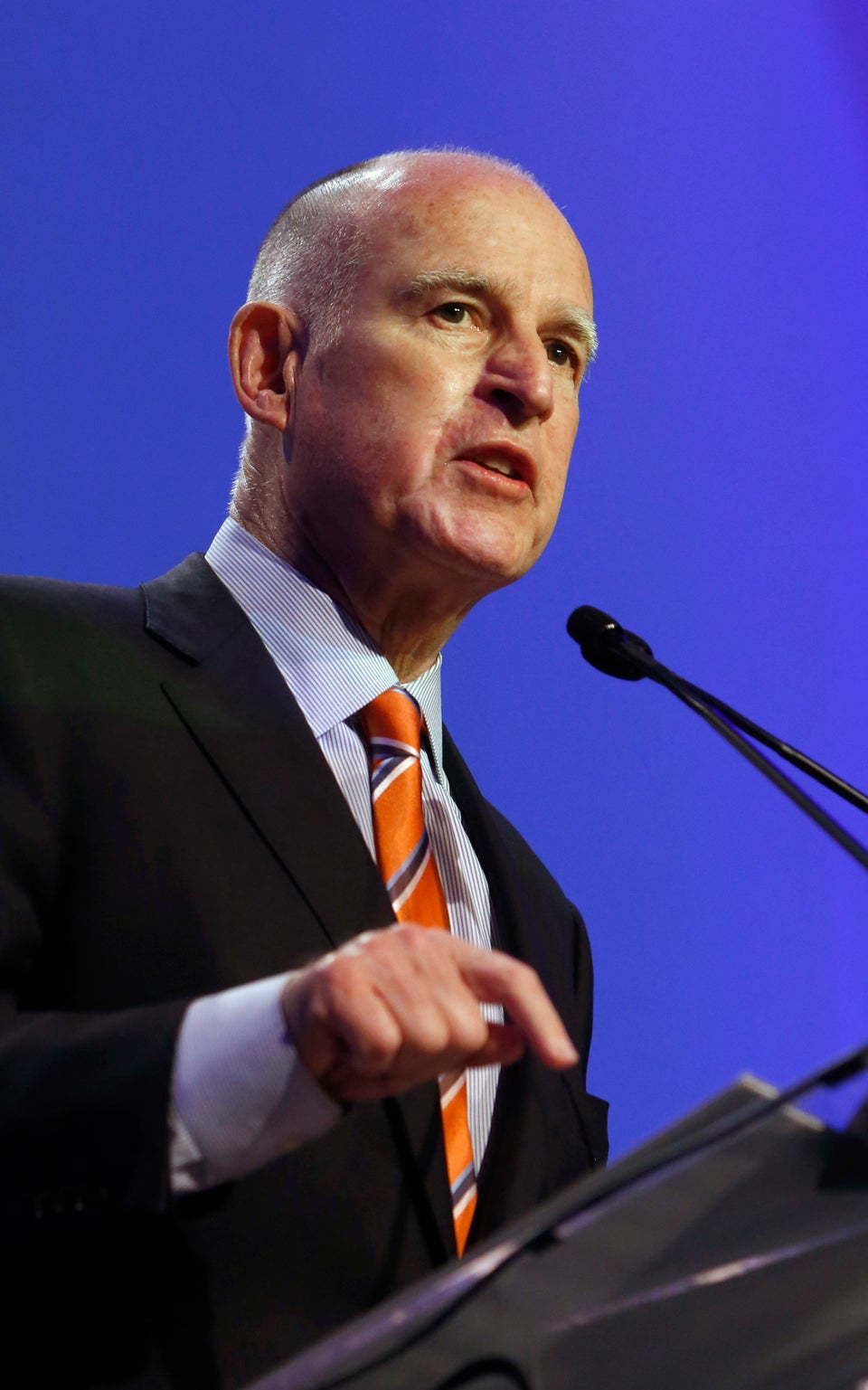 California Reactions To DOMA, Proposition 8 Rulings
Popular in the Community