Sen. Kamala Harris (D-Calif.) criticized President Donald Trump's refusal to directly condemn the violence in Charlottesville, Virginia this weekend, instead choosing to blame "many sides."
"We condemn in the strongest possible terms this egregious display of hatred, bigotry and violence on many sides ― on many sides," Trump said Saturday.
Harris, however, doesn't agree.
"And as the country grappled with this tragedy, we were told that 'many sides' should be condemned. Many sides," Harris said in a Facebook post on Sunday. "I often advocate that we look at many sides of an issue, walk in someone else's shoes and identify and reject false choices. But there are not 'many sides' to this."
Harris went on to describe moments in history where rhetoric similar to Trump's kept schools and restaurants segregated.
"'Many sides' suggests that there is no right side or wrong side, that all are morally equal. But I reject that," Harris wrote. "It's not hard to spot the wrong side here. They're the ones with the torches and the swastikas."
The White House attempted to clarify the president's remarks on Sunday morning, but those comments didn't come from Trump.
"The president said very strongly in his statement yesterday that he condemns all forms of violence, bigotry and hatred. Of course, that includes white supremacists, KKK, Neo-Nazi and all extremist groups. He called for national unity and bringing all Americans together," the statement, attributed to a spokesperson, read.
Trump's seeming inability to directly condemn the violence perpetuated by white supremacists in Virginia has resulted in widespread outrage across the country. His unwillingness to disavow white supremacy is also at odds with a growing number of officials, including members of the Trump administration, who have spoken out against the hateful acts.
But Harris remains optimistic.
"There is hope to be found. The truth is that the vast majority of Americans are good, fair and just and they want their country to reflect those ideals," she wrote. "And the fact that yesterday's explicit hate was met with near-universal condemnation affirms my belief in our capacity to overcome evil."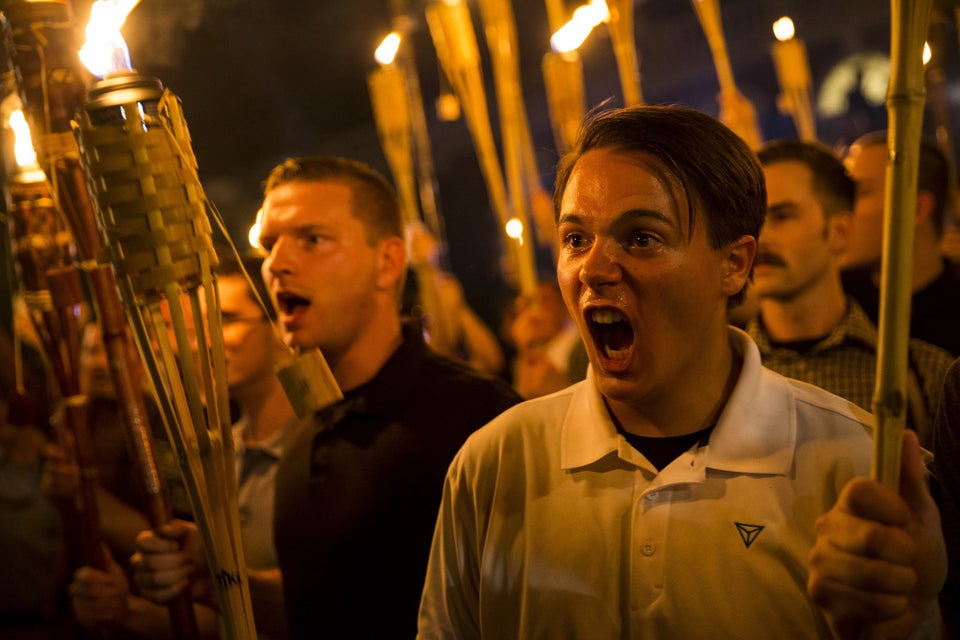 Clashes In Charlottesville
Popular in the Community