In a surprise stop during a visit to Greensboro, North Carolina, on Monday, Vice President Kamala Harris dropped in on the International Civil Rights Center and Museum.
The museum houses what remains of the Woolworth's five-and-dime where, on Feb. 1, 1960, four Black college students sat at a lunch counter and politely asked for service ― a revolutionary act at the time.
They were rebuffed, but they returned to the whites-only lunch counter day after day in increasing numbers, popularizing the sit-in movement that spread quickly across the South.
Harris reportedly sat in the seat once occupied by Rosa Parks when she visited the museum in the 1990s.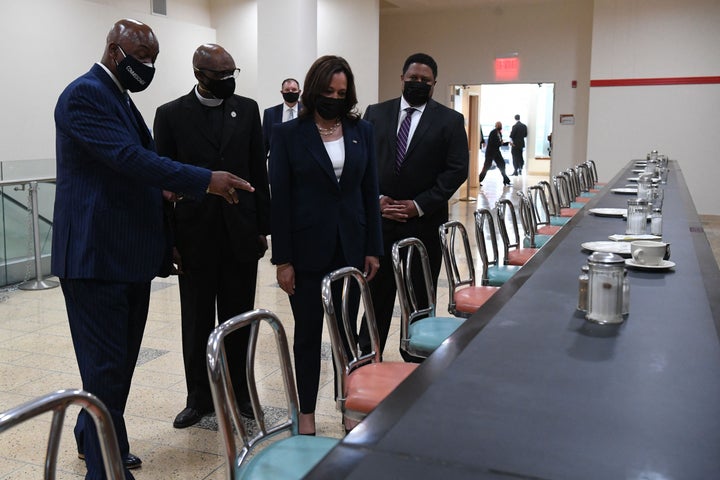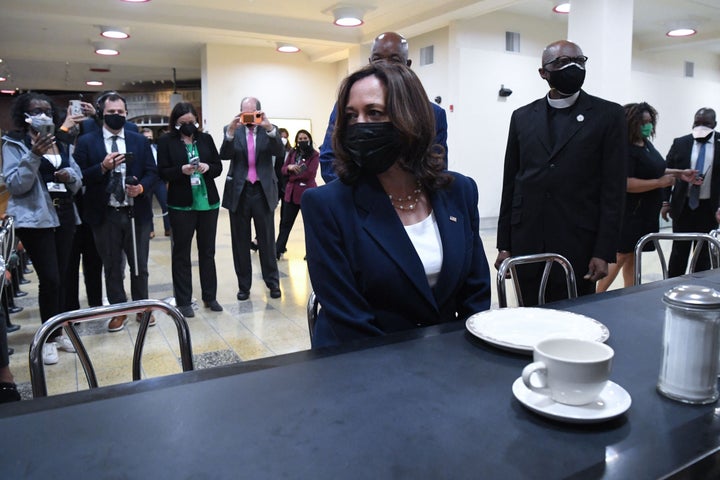 Popular in the Community