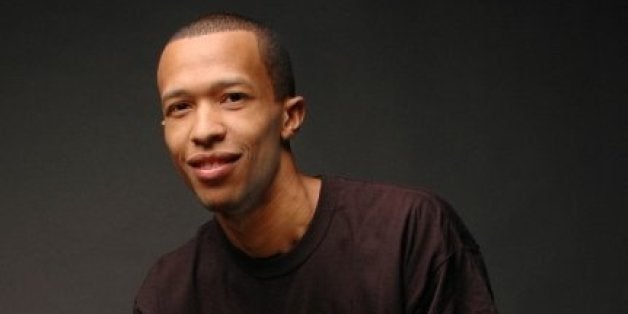 When 33-year-old Kamau Murray first told his parents he wanted to buy out and take over the Chicago tennis center where he himself took up the sport, going so far in the sport as to earn a full-ride college scholarship, they thought he had lost his mind.
But they helped him along the way anyway and today, the gamble has proven fruitful. Murray's program, XS Tennis, occupies a facility in the city's Kenwood neighborhood on the city's South Side and has gradually outgrown its humble five-court space since Murray took over in 2008.
That's because the facility plays host to hundreds of Chicago Public Schools students learning the sport, in addition to collegiate teams and Murray's star pupil, 18-year-old Taylor Townsend, the fast-rising star who captured the nation's eye when she made an impressive Grand Slam debut at the French Open and defeated a player ranked twentieth in the world. Then ranked 205th in the world, Townsend has since risen to 108th over the course of less than four months.
XS Tennis is now recognized as the Midwest's largest minority-owned tennis club.
"I'm trying to salvage opportunities on the South Side. It was not intended to become this big, but now it's just too good to stop," Murray recently told HuffPost. "If I let it close, there would not be a single place south of Roosevelt [Road] to play tennis in Chicago. I don't think that's fair. That's how it is in the rest of the country, but now how it will be in my city."
The new tennis village, which will be located on the former site of the Robert Taylor Homes in the Washington Park neighborhood, is already very much on the way to becoming reality, despite facing some initial skepticism from outsiders.
The land has been purchased, the zoning has been finalized and tennis legend Billie Jean King has lent her support to the effort. Murray is now working to raise the last $1 million needed before breaking ground on the facility.
(Story continues below.)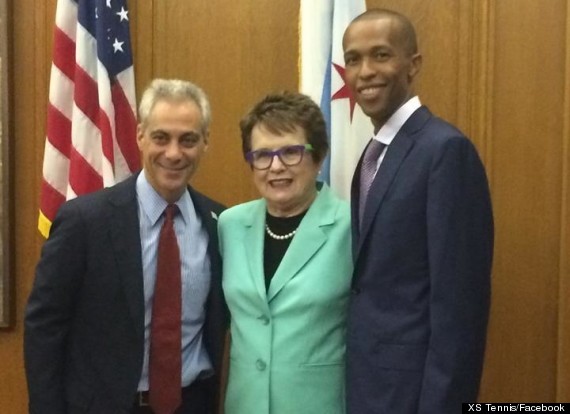 Billie Jean King (center) with Mayor Rahm Emanuel and Murray at the May 2014 announcement of the new tennis village. (XS Tennis/Facebook)
All of that flies in the face of critics who, like Murray's parents before, questioned the coach's plan to build a giant tennis center focused on minority players where one of the nation's most notorious public housing failures once stood. Some have suggested he focus, instead, on moving his facility to a wealthy part of the Chicago area, a tony suburb like Winnetka or Burr Ridge. But Murray is determined to stay put.
"People think I'm crazy putting tennis courts [there]," Murray explained. "We'd make a lot more money in the suburbs, but the access will be here. Our focus needs to be on creating opportunities for all types of kids."
Others have pointed out that as many as a dozen other tennis programs have tried what Murray is working to accomplish and, largely due to financial issues, come up short.
Of course, Townsend's success has also been helpful in silencing the critics. She splits her training time between Chicago, where she began playing and first met Murray at the age of 6, and Washington, D.C., where she trains with former Wimbledon runner-up Zina Garrison.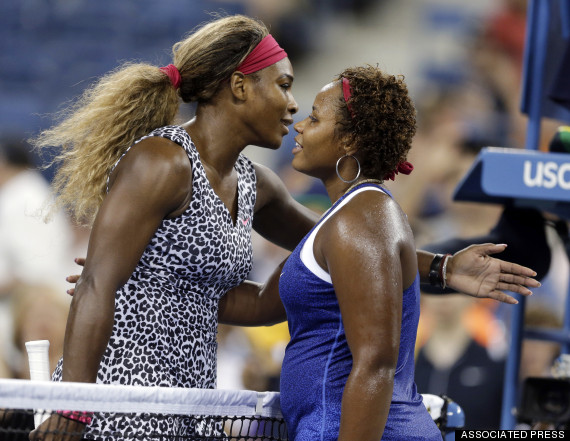 Taylor Townsend, who spends part of the year training at XS Tennis and was born and raised in Chicago, faced off with Serena Williams at the U.S. Open last month. (AP Photo/Darron Cummings)
Another statistics also serve to quiet the critics: a total of 22 XS Tennis players have earned full-ride college scholarships and the organization's free in-school tennis programs serves 2,000 CPS students annually.
Murray compared the impact of his pupil's success to that of the Jackie Robinson West youth baseball team, who earlier this year won the U.S. championship at the Little League World Series. Given his program's growth, he hopes other minority tennis clubs across the country will duplicate the model he's created and spread additional access to the sport to black neighborhoods.
"Taylor is a living, breathing example of what is possible if you have access," he said. "And she should not be the last kid to make it out of the city of Chicago [in tennis]."
Besides easing the worries of potential investors, Townsend's rise has also had a major impact on the other young players training at the center.
"Her success makes other minority kids believe in the process they're going through and believe that even if there's not a lot of success early on, they can see what's possible," he said. "They can say, 'Wow, I'm OK with the process. I'm OK with not waking up and being a champion.' It's about showing up every day and putting the work in."
REAL LIFE. REAL NEWS. REAL VOICES.
Help us tell more of the stories that matter from voices that too often remain unheard.