Update on June 15 at 5:05pm : Schools Chancellor Dennis Walcott says Kameron Slade will be allowed to give his speech
during a special assembly of 5th graders taking place on Monday. The principal in question will reach to the parents of the fifth grader's classmates to inform them of the content of the speech.
A New York City-based fifth grader's pro-gay marriage speech will never be heard by his classmates after his school's principal deemed it inappropriate.
NY1 reports that Kameron Slade, a student at PS 195 in Queens, had planned to deliver the speech for a schoolwide competition. After winning a class competition, Kameron reportedly worked on the speech with his mother and teacher.
"Like President Obama, I believe that all people should have the right to marry whoever they want," Slade says in the poignant speech, which he delivered in full on NY1. He also speaks about his own experiences with a lesbian couple, who are friends with his mother.
"In conclusion, I hope that everyone understands how important it is to respect everyone for who they are," he says. "I believe that same-sex marriage should be accepted worldwide, and that parents and teachers should start to discuss these issues without shame to their children."
However, not only has Slade been barred from giving the speech, but his principal reportedly also told him he would be removed from the contest entirely if he did not choose a different topic.
Slade's mother, who did not want to be identified, told the news channel she was "really upset" by the school's decision. "[Same-sex marriage] is on the news," she said. "It's a part of our lives now. They need to open up. The New York City Department of Education need to open up."

Take a look at some other unusual school cases below: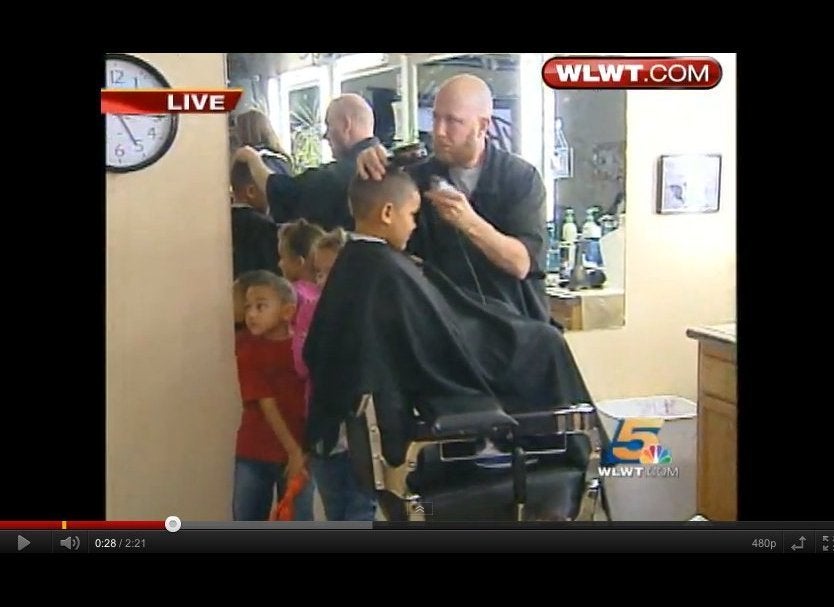 Unusual School Suspensions
Popular in the Community