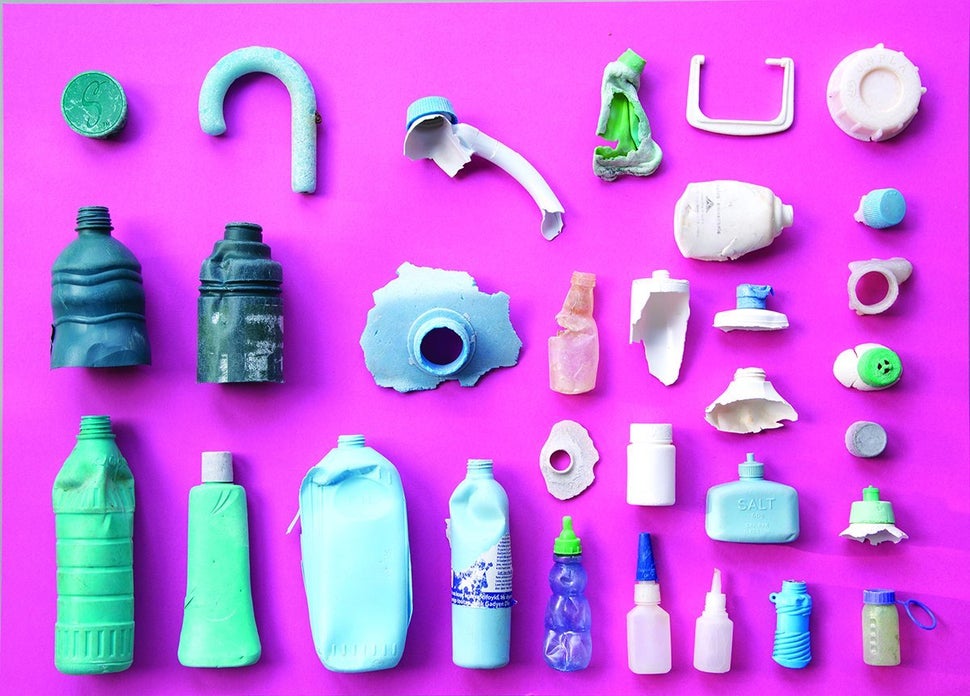 In Hawaii, "Never turn your back on the ocean" is a common adage -- a warning for anyone who visits the beach. But when Sophie Thomas, a London-based designer, visited the remote Kamilo Beach on Hawaii's Big Island in 2014, the phrase took on new meaning. Thomas couldn't keep her eyes off the devastatingly littered shores.
The experience inspired her latest art exhibit, "Never Turn Your Back On The Ocean," a collection of mixed media pieces that debuted at Pentagram's Design Studio in London on Nov. 18 and is on display at the RSA until Friday, Dec. 4.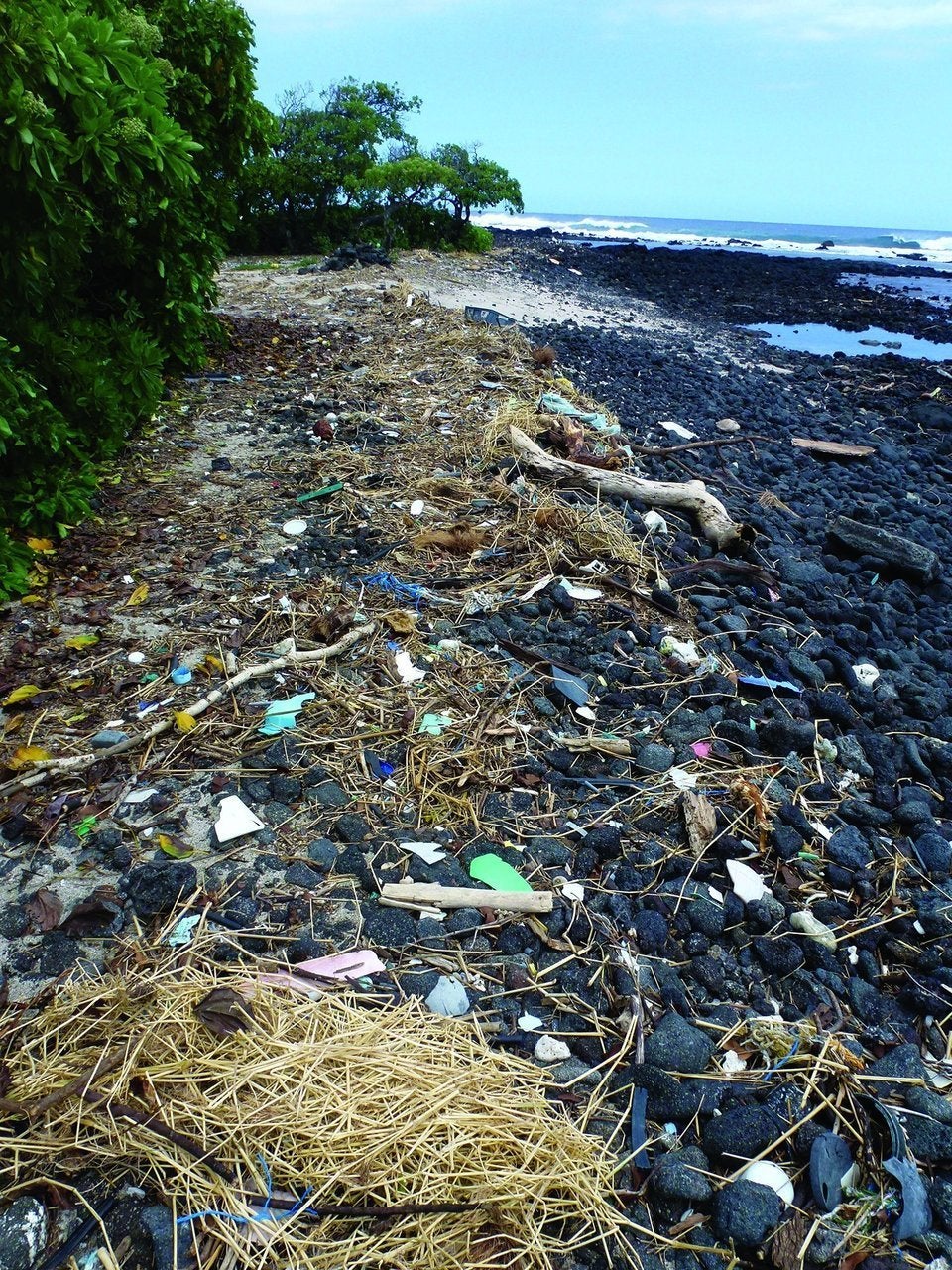 After collecting whatever trash she could carry with her, Thomas turned the debris into various designs that she hoped would challenge designers to rethink the way they view and use plastics.
Thomas sorted pieces of trash into simple yet striking color schemes to show the potential for beauty. For example, deteriorated toothbrushes, bristles in tact, are lined against a faded pastel purple. Another collection of bright plastic shards and a deconstructed razor are striking over a clean white slate. Thomas also created several sculptural box studies, photographs and letterpress prints made with waste ink and the plastic particles and garbage she collected during her trip.
"There were snatches of words on bottles bleached by the sun -- flotsam poetry," she said of her discoveries on Kamilo Beach. "Some plastic had been in the sea and under the hot sun so long, it turned to powder when I touched it."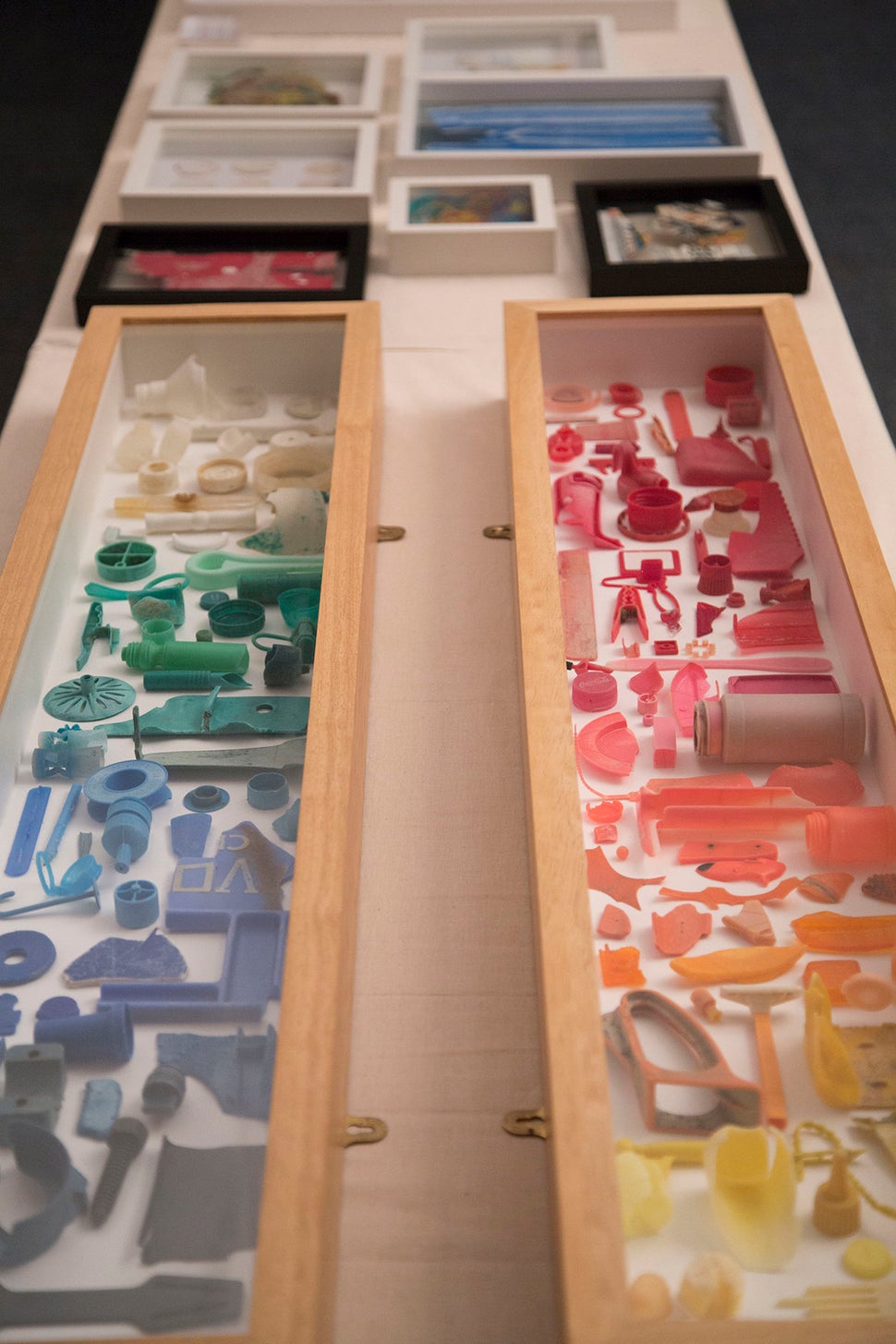 "The islands of Hawaii are extraordinary, diverse and incredibly beautiful, but their beautiful beaches see the results of this global plastic waste tragedy wash up onto their shores every day on every tide," Thomas explained.
Thomas hopes her exhibit shows other designers the value in reimagining the plastic products we discard almost every day.
"The solution to this truly global challenge must be to tackle the problem at its source," she said. "I want to see a global movement to redefine how we use plastic and begin to value it better so that we stop using it once then throwing it away."
Calling all HuffPost superfans!
Sign up for membership to become a founding member and help shape HuffPost's next chapter