A 9-year-old student who was suspended from her Colorado school after shaving her head was allowed back in class on Tuesday.
With her parents' support, Kamryn Renfro recently shaved her head in support of her friend, Delaney Clements, an 11-year-old who has stage 4 cancer. However, when Kamryn tried to go back to her Colorado school this week, school administrators said the haircut violated the school's dress code and that the child would not be allowed to attend class, according to local outlet KUSA-TV.
"Caprock Academy does have a detailed dress code policy, which was created to promote safety, uniformity, and a non-distracting environment for the school's students. Under this policy, shaved heads are not permitted," Catherine Norton Breman, president and chair of the public charter school's board of directors, said in a statement to the outlet.
Delaney said that her friend's gesture made her feel "very special and that I'm not alone," according to KUSA-TV.
"It's probably another one of these zero tolerance approaches. That such a violation of dress code must be punished no matter what. Goes without saying that it's incredibly stupid," one user wrote.
Before You Go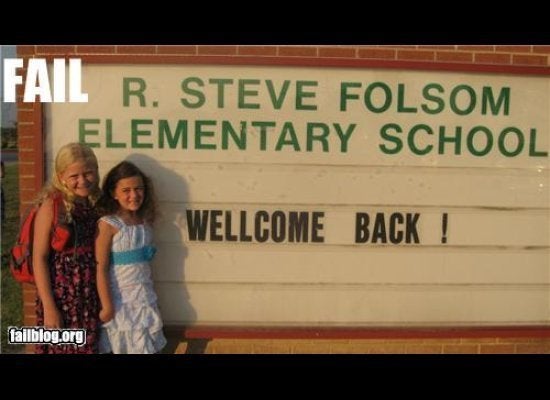 Back To School FAILS
Popular in the Community