World Champion. National Champion. Professional athlete. Record-breaker. Record-holder. Obscured.
Admittedly, the last declaration feels a bit incongruous.
Obscurity. Not often a word commonly considered or needed when discussing professional sports. After all, professional competition exists to (ideally) showcase excellence within athleticism. Presumably, one has already distinguished oneself if one has reached the level of professional competition. Therefore, the only way a professional athlete should find their journey obscured is if they are dominated by their competitor.
If you are a cut above the rest, of course the public knows of you. How could we not? Many of us enjoy a good highlights reel. Within those few clips of profile on TSN or ESPN we (athlete and non-athlete alike) are afforded the opportunity to bear witness whilst shaking our heads in admiration as talented athletes slap that puck, dunk that ball or stick that landing. Therefore, if a professional athlete's 'moment' doesn't make the highlights cut, it would stand to reason that their skills have just not yet ascended those heights. Right?
The other day I sat down to interview a champion; not a figurative champion, or a really cool individual to whom I'd like to pay a compliment, but a textbook champion. Someone whose wins and skills are Herculean and puzzling. This elite group often revolutionise their sports: Phelps/Swimming, The Williams Sisters/Tennis, Jordan/Basketball, Gretzky/Hockey, Tiger/Golf and let's add another…Kane/Racquetball.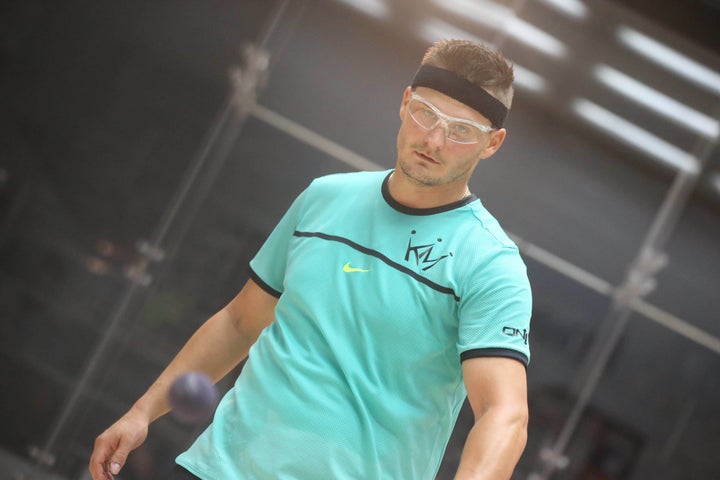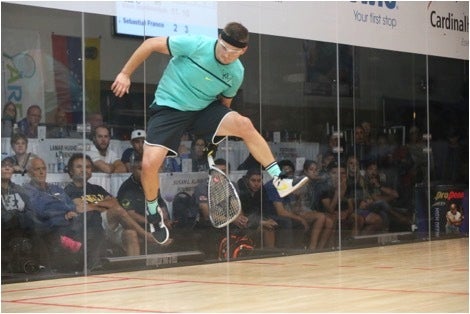 Racquetball? Wait, what? Is that even a professional sport? Isn't that basically squash, you play it in a box, right?
The answers to those questions are yes, no and yes.
Rules of Racquetball from the U.S.A.R. Rulebook
· Racquetball is a competitive game in which each player uses a strung racquet to serve and return the ball
· The objective is to win each rally by serving or returning the ball so that the opponent is unable to keep the ball in play. A rally is over when the opponent (or team in doubles) is unable to hit the ball back before it touches the floor twice
· The dimensions shall be 20 feet wide, 40 feet long, with a back wall of at least 12 feet high
· All surfaces shall be in play, with the exception of any gallery opening
Kane Waselenchuk unlike his biblical (phonetic) namesake, does not have his brother's blood on his hands. However, beware. If you step onto the court as this Kane's opponent, your aspirations of beating him may suffer a fatal blow.
On April 29th, 2017, in Florida, at the final tournament of the IRT pro stop, Waselenchuk created and set another record in professional racquetball: he played the entire 2016-17 IRT pro tour season without losing, not only a single game but a single match. He defeated the number #2 seated player, Rocky Carson in a 3-0 victory.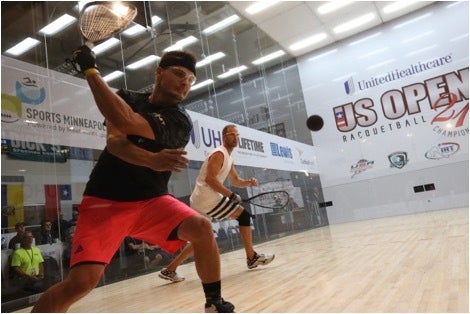 "Rocky forces his opponents into the 2-hour match. Kane [however] is the 3-shot rally King." ~ Debbie Tisinger-Moore, 27-time U.S. Open Age Group Champion
Did you feel the weight of potentially achieving this milestone going into the tournament?
Kane: I mean, I was aware of it, but was focused on winning. I would have liked to have focused on it, but given our ranking system, I wanted to finish [the pro season] ranked #1. Not dropping a game all season was a bit of an after thought. Kind of like the icing on the cake, but finishing number one is always the goal.
Who brought this potential milestone to your attention?
Kane: I was [at the pro tour stop] in Chicago and I said to Kim (his wife), 'you know, I don't think I've lost a game this year.' She said, 'really?' I called [my] coach Winterton and we looked. I told him I don't think that anyone's done it before or I figured I would have heard about it.
Alberta-born Kane Waselenchuk won his first racquetball tournament at the age of five, "women's C division, I won the senior nationals at 17" he explains. [This author feels a crushing certainty that whichever woman 5-year-old Kane defeated that day probably felt compelled to re-evaluate her entire relationship to competition.]
During Waselenchuk's teens he vacillated between pursuing professional racquetball or professional hockey.
Kane: I got an opportunity, through a neighbour, for a walk-on try out for the Edmonton Oilers, but I had already begun making money with racquetball. At the time it would not have been a lot of money to other people, but it was to us [his family].
Hockey…with its substantial global following and vast earning potential. Does he regret that decision?
Kane: Hmmm, maybe sometimes. Hockey is still my favourite sport. I think that might be part of what makes me successful. I don't live or die by racquetball, so I can detach from it [when needed]. I'm all about all sports.
As Kane outlines his youthful hockey/racquetball conundrum suddenly something he made mentioned of earlier, in passing, clicks…he won the Canadian Senior Nationals at age 17.
Kane: Yeah, some of my dad's friends from the gym were pushing me to try and before you know it, I won.
Compelled to state the obvious, I posit, 'you must have had a heck of a coach Kane.'
Kane: Actually, it wasn't until after I won the nationals that I got my first professional coach.
He beat trained, professional athletes…without any formal training? (This author has not yet learned to transcribe silent confusion).
'So', I continue, 'your father must have been your coach up until then, correct?'
Kane: Actually, he told me to go figure [the game] out.
Kane: Learning was never structured for me. I started playing when I was two. I would go to the gym with my dad who played regularly. I 'd get on the court and play when he would go for a drink of water or something. When I was four they shaved down the grip on a racquet so I could hold it. I can't even tell you why I loved being on the court, I just knew I enjoyed it. It was always about sports for me. My mom said that all I wanted was sports stuff as a kid. Some toys they bought for me had to be given away because I hadn't even taken them out of the package.
(Listening to Kane's experience, a flood of everything I've ever been told about the correlation of practice and success in competition, rushes forward, seemingly incongruent with Kane's initial ascent to prominence.)
Kane: Alyson, I train every day…3-6 hours with my trainer and by myself on the court.
(Sure, but doubtful that whilst in high school teenage Kane got in six hours of daily practice leading up to the national competition that year, did he? I consider the question but I don't ask it as it may not be fair, or even his to answer. What I can ask is this:)
Where on the professional court have you learned the most and with whom?
Kane: Early in my career, [6-time #1 IRT ranked] Cliff Swain. The first time I played him. His serve, it was good. He beat me like four games in a row. I needed to get a better return. He was left handed. I could relate to his game. I knew if I could beat him, I could beat everyone else.
What is the ratio for success in professional racquetball of natural talent to hard work?
Kane: There are a lot of good racquetball players out there, but playing the game and knowing the game are two different things. Because I had no direction, I had to feel the game.
Waselenchuk has been 'feeling' the game professionally now for over fifteen years.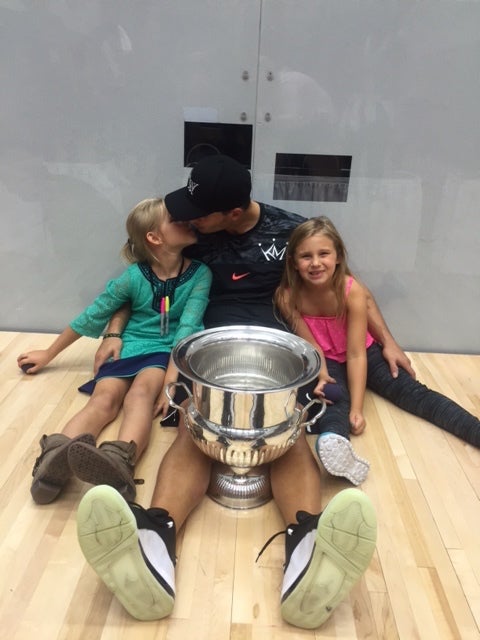 Kane Waselenchuk Career Highlights Include:
· 104 tour wins (second to Kane is Cliff Swain with 70 wins)
· 12 time year end #1 ranking finish
· 10 time Tournament of Champions Winner
· 3 time world champion (playing for the Canadian National Team)
· Player of the Year, 12 times
· The only player in history to win 137 consecutive matches
· Highest percentage of wins in history 93.3%
· Highest percentage of 11-0 scores
· The Canadian national anthem being played upon his 11th U.S. Open victory ceremony.
(This author suspects that Mr. Waselenchuk is rather fortunate that the game of racquetball is not sentient, or it is likely he would be up on a series of harassment charges for perpetrating this intense level of constant 'feeling'.)
A Champion Surveys A Champion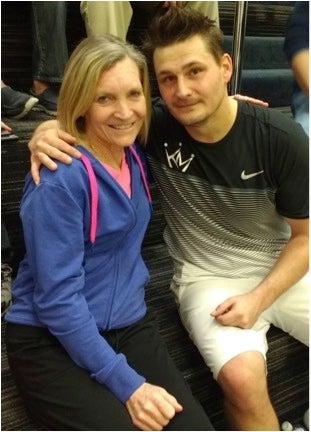 Racquetball hall of famer and 25-time U.S. Age Group open winner, Debbie Tisinger-Moore takes a few moments to break down Waselenchuk's impact on the sport.
Tisinger-Moore: Kane has accomplished & set records that even the former "best players in the world" have never done. And, I doubt that any player on the horizon will ever do. Instead of breaking records Kane is making history…Racquetball history!!
Tisinger-Moore: Athletic & Powerful. The most amazing Re-Kill artist on the planet. And his court coverage is outstanding. It truly is Kane's Universe.
Tisinger-Moore: At the 2016 Cal Open IRT event (International Racquetball Tour) Kane played Daniel de la Rosa in the finals 6 weeks post op hernia surgery. Kane dispatched Daniel three games straight 11-4, 11-2, 11-0 in a blistering 24 minute match. Unbelievable…and the spectators were speechless.
Kane Wasenlenchuk has virtually dominated the sport in men's singles competitions. Except from 2005-2007.
Kane Is Able To Face Scandal
Kane: I was suspended from playing for two years. I was asked to play at Canadian nationals. I was asked because I was told that it would be good for Canadian racquetball. I finally said yes…I had not heard from some of these people since I left [Canada to move to the States]. Since I was home visiting some friends, we drank a bit of alcohol…smoked a bit of weed…the next day I played and won. The next thing I know I'm being asked to take a drug test. I said no way, they said 'fine' then not taking the drug test means a false positive. They [explained] they were looking for performance enhancing drugs, so I agreed to it. It came back positive for marijuana and cocaine mimicking compounds…I've never touched cocaine in my life!! I was told if I signed, taking responsibility for my actions, this would all go away. I signed it and was banned from playing racquetball for two years.
"If there was the same type of opportunity in Canada as there was in the U.S. I would have never left." ~Kane Waselenchuk
Kane: I called around to all the people who called for my help [to play for nationals]…can't get them on the phone. I was happy to take responsibility for my actions, but a two year ban??? Did they really believe I needed drugs to beat people I had beaten when I was 17? I didn't need to play at Canadian nationals that year. I was trying to help promote the sport in Canada. I then found out that the ban in Canada meant I was banned in the United States…so I was a racquetball player that could not earn a living. I had never touched cocaine and I didn't take anything to enhance my performance. They didn't catch a cheater, they think they did. They took two years away from an athlete that didn't deserve it.
'Back home…' I feel compelled to ask, 'Why did you leave home in the first place Kane?'
Kane: To play on the tour; to pursue my dream of playing professionally. Canada needs to take responsibility for the state of the sport. If there was the same type of opportunity in Canada as there was in the U.S. I would have never left. Since I've moved here [to the States], other than the media directly from Canada racquetball, which is like one person…nothing from Canada nationally.
(I clear my throat loudly.)
Kane: Until now…that's still a tough pill to swallow. Leaving was tough.
Your professional life and being Canadian have not always meshed together to serve you, have they?
Kane: In more ways than one…no one has ever said anything but I've always felt like being Canadian has affected how I'm seen on the U.S. tour. When others win I see celebration, but when I win, coverage is usually like, 'Kane does it again.' I just feel like if I was born in the USA it would be different publicity for me…but I don't know.
Kane Is Able To Sustain Patriotism
So what makes you proclaim your pride in being Canadian instead of quietly taking your place within the proverbial 'melting pot'?
Kane: No matter what I do I'll always be Canadian. What happened with me being banned was not about the sport of racquetball, but about the organisation. Why am I going to allow people who are irrelevant to sway me? I'll never turn my back on Canada. I'm proud to be Canadian.
You, know, I argued for years to have the Canadian anthem played at the US Open and on the 11th year, I got it. I teared up a bit when I heard the anthem. It was a highlight of my career, better than some of my wins. You see I didn't know when I left Edmonton that I was representing Canada, not just myself.
Kane Is Able To Value Family Above All Else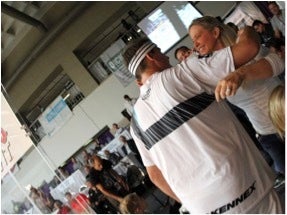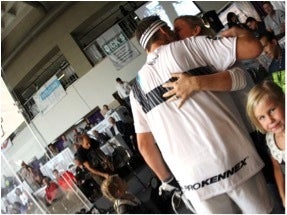 'Without Kim, there would be a different Kane." ~ Coach Jim Winterton
A husband of fourteen years and father to Kendall and Kennedy. What has that taught you?
Kane: That it's not all about me. Racquetball was always number one but when our first child was born things I thought I cherished weren't as important. You put yourself in a position to win, but now you're extra careful.
Kane: Because I never wanted my kids to see me losing. I wanted them to remember me winning…thought that would be cool.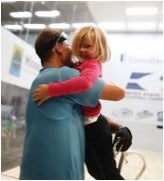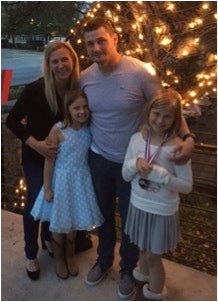 Is it difficult to maintain a normal home life for your family?
Kane: It's not that bad, I only leave about three days a week.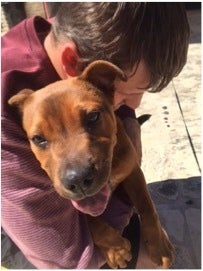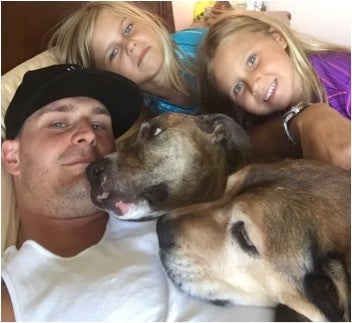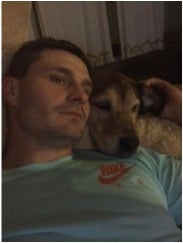 Kane Is Able To Pinpoint The Secret Of His Success
Kane, do you seek to win because you love to win or because you hate to lose?
Kane: A bit of both. Everybody ticks differently. I tell myself that this game I'm going to lose; that challenge gets me. Then I think about losing; that feeling. The worst feeling in the world.
Is there anything about you Kane that you believe people misunderstand?
Kane: That I know that it's not all about me. It's about the sport. I never want to be bigger than racquetball. I just want to get up in the morning, have my coffee, turn on ESPN or TSN and see racquetball.
Kane Is Able To See The Big Picture
Why doesn't racquetball have the same prominence as other sports? What's that all about? With you record Kane, in a sport as physical as racquetball, why don't more people know you and know about the sport?
[At this point, Kane lets out such an intentional sigh that the heat causes my hair to curl…no easy feat considering we were on the phone. Although, since my hair is naturally curly, I might be holding him to greater account than I should.]
Kane: I think there's a trickle down effect in professional sports. Like with Tiger, pro golf jumped on Tiger's bandwagon. They saw what was going on and promoted their sport around him.
Kane: There's also been a shift in sponsorship. It's been devalued. Players can pay for sponsorship now instead of earning it.
Debbie Tisinger-Moore agrees, "Yes! Difficult for the Racquetball Companies to sell product at an event when most of the players are sponsored and can purchase the product at a discount. Player sponsorship used to be earned either by your playing career or your contributions to the sport. Now anybody can get sponsored from the 'trunk' in the parking lot."
Kane: The US Open is big, but it's like in a recession. Not much is being done to keep it going. I'm not being used to create the trickle down effect in racquetball. If you go to the IRT website, you don't know that I'm champion. I mean you'll see my image but you'll not know what I've done in the sport. Although, me being Canadian makes it difficult for them to embrace me as champion. I don't know, it feels like we take 10 steps forward and 8 back in racquetball.
Had you been a professional athlete in another sport, with your record…would you have been a huge athletic star?
Kane: Careful what you wish for. I like hanging with my friends and not getting bugged. Fame is a double edged sword. It's not about me it's about the sport.
Kane Is Able To Consider The Future
Kane: I'm concerned for the next generation. When I leave I want the next generation to have an opportunity. People don't even believe that racquetball is a professional sport. They see it as a hobby because of the lack of marketing and vision.
Kane As Able To Embrace Legacy
Kane: How will my legacy end? I don't know. I don't think about it much. I'm comfortable with what I've done in the sport. I'm here to be the best because since I can remember I've always had racquetball. I love what I do.
Kane, what does it mean to you to be champion?
Kane: That's a good question. Gratification. The realisation that I am the best. Overall, I like being a leader, setting a good example. I like being part of the solution and not the problem. I hope people think that I'm representing #1 properly. I just got to keep improving.
Kane: Yes, improving because the only person who will beat me is myself. I still feel like five years old every time I step on the court. It's my sanctuary…I want to maintain the fun at all times.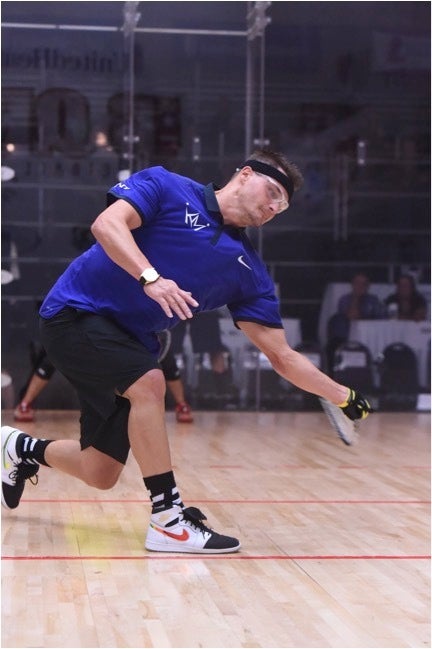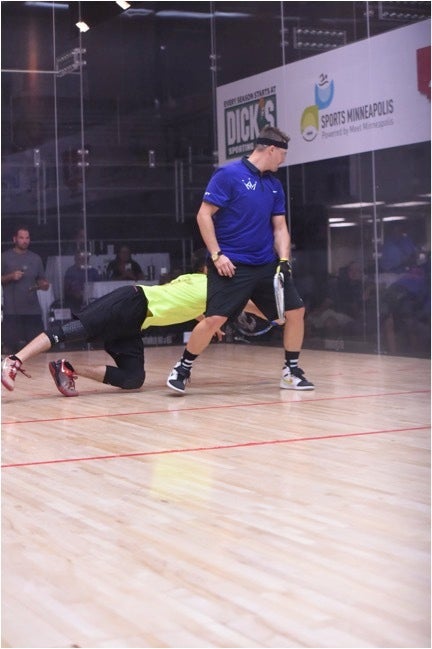 Through the sport of racquetball, Kane is able to challenge any assumptions about the true correlation between public prominence and athletic excellence.
Kane is able to remain focused and dedicated whilst remaining at the top of the game and his game.
Kane is able to murder a racquetball with such precision that the god of the Old Testament/Hebrew Bible might find it hard to forgive him.
Finally, within and beyond the pop culture gaze, records and previous bests are being shattered everyday. Luckily for us, sometimes even popular culture's fragile construct of the noteworthy is obscured. We (athlete and non-athlete alike) are then afforded the opportunity to watch whilst shaking our heads in admiration at the surplus of talent, determination and loyalty to their craft that is found in a true champion, like the able Kane Waselenchuk.